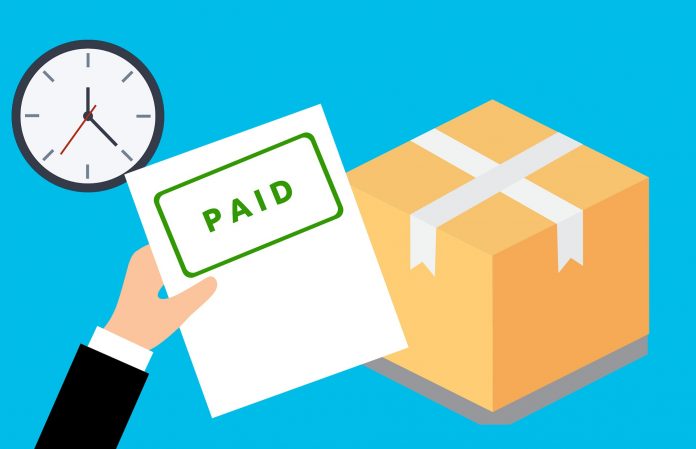 Today, you can enjoy almost everything at the comfort of your home. With increased delivery services in Kenya, there is no limit to what you can order. All you do is call and place an order of what you want and give a destination. Numerous office and home delivery service companies ensure your items get to you intact.
Both brick-and-mortar and online stores have taken advantage of the development in Kenya. With the onset of the COVID-19 pandemic, people are encouraged to Stay at Home and keep social distancing. This means you can only leave when you are getting essentials or going somewhere unavoidable. Here are home delivery services near you that you can use.
Office & Home Delivery Companies
| | |
| --- | --- |
| Name of the Company | Logistics Reach |
| Fargo Courier | Local and International |
| G4S Kenya | Local and International |
| UPS Kenya | Local and International |
| Glovo Kenya | Local and International |
| Timeless Courier Services Limited   | Local |
| DHL Kenya | Local and International |
| Tez Logistics | Local and International |
| Petty Errands | Local |
| Express Messenger Limited | Local |
| Speedball Courier | Local and International |
List of delivery service companies
Fargo Courier has operated in Kenya for more than a decade delivering important services. Their offices are located in most major towns in the country with over 100 branches to choose from. The headquarters are in Nairobi.
The company has employed more than 700 people to guarantee customers the best service delivery. You can benefit from several services that the company majors in depending on your needs. Services delivered are Archiving, Logistics & Warehousing, Shopping, and Movers.
G4S is one of the most popular and reliable office delivery service companies in Kenya with a wide branch of networks. The company is renowned for its courier services and security but has several other services on offer. G4S prides itself on timely delivery of all parcels and packages.
Courier services range from One-hour delivery of urgent packages, Same-day delivery, Dedicated messengers, Overnight courier, Courier pharma, warehousing, and mailroom attendance. Anyone seeking to send parcels to another country can benefit from its cross-border services as well.
United Parcel Services (UPS) is part of the larger UPS global that has been in existence for many years. The company has branches in over 200 countries creating a large network for better service delivery. It offers customers a wide range of services the main one being the shipping of parcels across the country and internationally.
It serves individuals and businesses in need of parcel delivery in-country or cross-border. You can track your parcel with your smartphone once it's sent until it reaches its destination using the integrated UPS technology.
Thanks to a rigorous marketing campaign, Glovo Kenya is known by many people in urban centers in the country. It majors in food delivery services but it is not limited. All you have to do is place an order of food or drinks at your favorite restaurant and request delivery via Glovo.
Customers must download the Glovo app on their mobile devices and use it to place an order. All restaurants that use this service are listed on the app together with their full menus. The service is not only reliable but affordable as well.
With a great story of starting as a small delivery service back in 2007, Timeless Courier Services has grown immensely. It was well known back then as Petty-errands company but expanded to include other services.
The company offers a wide range of services including reliable office and home delivery of parcels. Its motorbike or bodaboda couriers ensure they locate you and deliver the parcel on time.
Perhaps the most widely used global delivery, DHL is a name recognized by many. It has its offices in Kenya with branches spread in all major towns in the country. Though it specializes in international shipping, parcel delivery across the country is one of the services it offers.
Urgent parcels and packages get to benefit from same-day delivery. You can indicate if the parcel is to be delivered to your home or office.
Tex logistics has been in operation in Kenya since 2007 offering excellent service delivery to customers. It's an intra-city courier service offering its clients' messenger services, parcel delivery and collection among others. That means its business operation are across Nairobi, Mombasa, Kisumu, Nakuru and other major tows.
Anyone who wants a parcel delivered to their home or office should request and provide their location. With the catchy slogan 'Save Time-Send Tez' you can expect only the best from them as they handle all parcels with utmost care. This makes it easier for all customers who don't want to pick items at their offices.
With years of experience under its belt, you can only expect the best services from Petty Errands. It opened its doors back in 1995 and was the only business of its kind for a long time in Kenya. Since then, it has grown immensely boasting of numerous individual and corporate clients.
Riders get to weave throughout the city daily. Contact Petty Errands if you wish to deliver flowers to your loved one or any other parcel or mail. Any business in need of office or home delivery services can request a dedicated motorbike rider for a day or a specific period.
With more people requesting home delivery services, the number of businesses has increased in recent years. Express Messenger is one of the most reliable companies that many Kenyans trust. You can benefit from legal courier services, bulk parcels and packages delivery, medical courier services, and business logistics solutions.
If you have a business that operates from home, you understand how important it is to have such a company. All items are delivered at the comfort of your home on time and in perfect condition. Customers in Nairobi and surrounding areas can enjoy Same-Day delivery.
Speedball Courier Services offers a wide range to choose from for all its individual and corporate clients. Since its inception in 2016, it's grown in leaps and bounds to deliver the top services to its clients.
It has a presence in numerous counties across the country for fast and reliable courier services. Same-Day Delivery is possible for all urgent packages and parcels. International transportation of packages and parcels is possible with an automatic distribution system dedicated to this.
Office & home delivery services are on-demand with many people turning to this other than heading to the parcel delivery company. All you need is to use a service that offers reliable services. The future is bright for this industry and there is room for many more companies to join.
Please follow and like us: