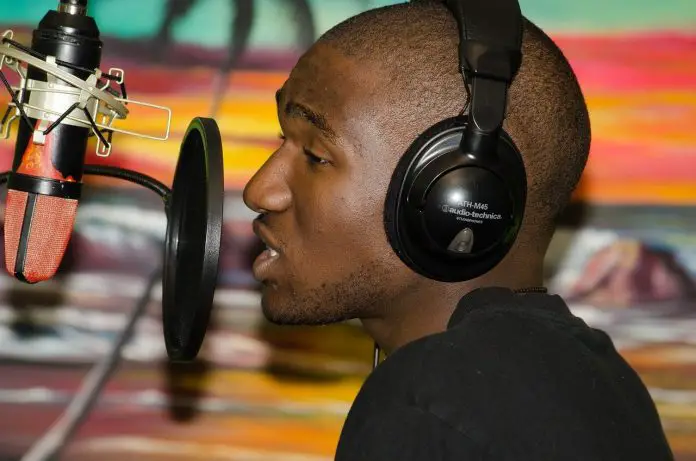 When you see an artist on stage, there is always a team working behind the scene for their success. Artist management companies in Kenya work tirelessly to make their stars shine. First, the companies manage the daily business of the artist to prepare them for a performance.
Second, the artist management companies plan to develop both short- and long-term success and growth. The role of these companies is vital for every artist you see on stage performing. Therefore, as many talented artists continue to shoot up, the best artist management companies need to grow.
Top 10 Best Artist Management Companies in Kenya 
Artist management company

Services

Contact

Location

Ngomma V.A.S Limited

Skiza tune services

YouTube management and monetization

Professional artist website

+254 799 555888

Life Ministry Centre, Kilimani, Nairobi

Main Switch Recording and Production studios

TV commercial production

Video production

Songwriting

+254 726 729853

Transview Estate, Lulu Rd

Elite Focus Entertainment Group

Music production

Voice over recording and voice actors

Photograph and video filming

+254 740 694774

Savannah Rd, Donholm, Nairobi

Pacho Entertainment

Music recording

Music production

+254 723 723734

Madaraka Shopping Centre

Red Republik Studio

Music production

Talent management

+254 722 571092

Ruaraka, Nairobi

MOB Entertainment

Sound production and engineering

Stage and lighting

Recording

+254 020 4440099

Riverside Drive, Chiromo, Nairobi

Taurus Musik

Music release, promotion, and execution

Public relation

 

+254 798 558151

 

Kirichwa River Court, Nyeri Rd, Nairobi

Kaka Empire

Recording

Audio music production

+254 714 402842

Professional Centre, Ngong Rd, Nairobi

Janesons recording

Songwriting

Recording

Mixing and mastering

+254 700 828808

Westlands Rd, Nairobi

Genius Entertainment

Recording

DJ training

+254 723 749584

Thome Estate, Thika Rd, Nairobi
List of Artist Management Companies in Kenya
Ngoma works with well-known content creators in Kenya like music artists, actors, comedians, film and tv production firms. The artists' management company has a powerful team that works together to ensure your content reaches your audience.
The company works with both independent and signed artists. You can get services like YouTube management and monetization, skiza tune, and license for your music from them.
The Main Switch is one of the best music promoters in Kenya. The artists' management company adds 2D and 3D animation to your content and does quality multimedia content production.
If you have a concert, a product launch, or an activation, Main Switch offers you the best. They provide public address equipment, concert sound, lighting equipment together with the stage and truss.
The company is a leading voice-over recording and voice-over service provider here in Kenya and East Africa. First, the artists' management company works with commitment, client privacy, quality facility, equipment, and 24-hour support.
Elite Focus is a talent management company in Kenya, so if you have any creative art, you can contact them for help. You can call or text them via +254740694774. Also, you can email them at info@elitefocus.co.ke.
4. Pacho Entertainment
Pacho entertainment does a good job for every artist who signs up with them. The company has worked with famous artists like Wyre, Nonini, DNA, and Collo. It embraces diversity to come up with the best during your creations.
The company is led by Michael Kennedy Claver, also known as Naiboi or Rapdamu, one of Kenya's talent managers. The artists' management company is making great moves with great artists hence producing content almost every day. 
RedRepulik is an advanced recording studio in Kenya. The artist management department is led by Wanjiku Kimani-one of the managers seeking artists in Kenya. Also, together with the whole team, Wanjiku ensures that your vocals come out so sweet.
The artist management company handles you with dignity, and as a result, you feel at home while working with them. Finally, RedRepulik ensures that they produce the sound you want. It is achieved with the help of professional engineers and producers.
MOB Entertainment provides an array of artist management services in Kenya. It serves the gospel, afro-fusion, rap, afro-pop, hip hop, and benga artists. As a company, MOB provides artist development, digital strategy, day-to-day administration, radio promotion, and public relations, among others.
When it comes to talent management, the company has the best talent managers in Kenya. A team that walks you through with your talent until you shine.
7. Taurus Musik Artist Management Company 
Taurus Musik was founded in 2012 by Ikechukwu Arthur Anoke. It offers artist management services like public relations, music release, promotion, and execution. As a result, musicians like Lady Jaydee, Ivylyn Mutua, and Kagwe Mugai are rocking in the industry.
As one of Kenya's music agencies, Taurus has helped many artists become popular in Kenya and East Africa. If you have a song and wonder where you can produce it, visit Taurus Musik.
8. Kaka Empire Artist Management Company 
It is an artist management company owned by one of the popular artists in Kenya-King Kaka. The company supports not only music artists but also comedians. For instance, Kaka Empire has worked with OwagoNyiro, one of the best standup comedians in Kenya.
If you are saying, "I need a manager for my music career," Kaka Empire has got you. They have the best management team to work on your music recording and production.
Janesons Recording is one of the best audio recording studios in Nairobi, Kenya. First, the artists' management company offers music production. A team of engineers, composers, and performers helps you to come up with the best.
Second, if you need to change your content's sound design, the company does sound designs. Lastly, you can get voice-over services at a pocket-friendly fee at Janesons.
10. Genius Entertainment
Genius is a leading gospel entertainment artist label. The artists' management company has a DJ Academy, DJ unit, dance unit, and a recording studio. It also has the best music managers looking for talents in Kenya.
The company is owned by a gospel rocking star-DJ Sadic. As a result, other gospel stars like Weezdom, Dar Mjomba, and Redemption have signed a contract with Genius Entertainment. 
Please follow and like us: