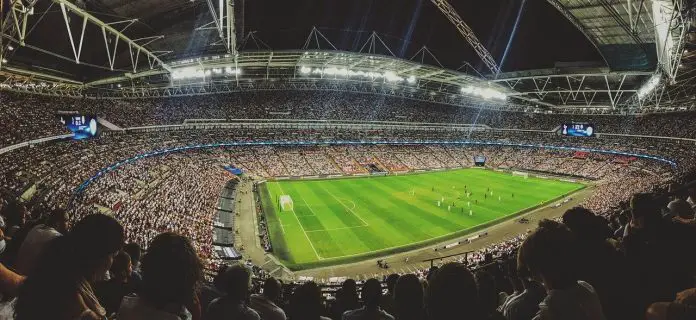 EPL is back! But maybe you missed some of the important moments. Watching football is one of the most common hobbies in Kenya. Every week, football fans throng clubs, restaurants, and cinemas to watch the game. However, you might not have all the time to spend away from home watching football. But you can stream football matches to bring the game home. 

You can watch soccer matches in the comfort of your home with your family. Football live streaming sites allow fans to enjoy the games any time, any day, anywhere in the world.
If you want to watch football online, sit back and relax, we've got your back. All you need is reliable internet and you are good to go.
The Best Sites to Stream Football Matches Live
It is one of the most renowned live soccer streaming websites. Sky Sports offers ten channels that show more than 100 live games.  It offers the widest range of sporting events compared to the other streaming options.
The company has been in the industry for quite some time which makes them trustworthy. Fans can sign up directly to sky sport or add it through TV service providers.  Unfortunately, the streaming service is not pocket-friendly to most soccer fans.
ESPN is one of the best sites you can use to stream football matches. It is also the world's largest sports media organization.  It is not only has a reliable soccer streaming app but also available on the web and mobile services. Fans can choose to use either free or premium packages, all of which are easy to use.
Through ESPN, fans can stream up to four games at the same time trouble-free. You can watch other games like rugby, cricket, golf, boxing among others.
This is a free football streaming site. Fans have the access to more than 10,000 matches to watch every year from North America, South America, Europe and Asia. It is easy to use. It has a chat section on each live stream where fans viewing can have a conversation while the game is on.
Stream2Watch is available in multiple languages which makes it convenient for use globally. Using VPN, you can block the ads. 
The website allows fans to watch the best EPL games and offers some of the latest football news in the world. The website has a list of the day's matches with a menu allowing you to find specific channels, games, teams and competitions.
Live Soccer TV allows those in Canada and the U.S. to have a list of football pubs around for enjoying the matches. The website is available on Android and iOS mobile apps.
Sony Liv is one of the sites to stream EPL matches from the tech giants Sony. It offers free football streaming although you can subscribe for a premium package. The sports streaming is of high quality and allows a wide range of selections.
Through the site, you can access talk shows, live scoreboards, and other games. The original content of the soccer is available on the site.  Enjoy an array of leagues across the globe: EPL, La Liga, Serie A and Bundesliga.
Another free live soccer streaming site that does not require registration.  Fans can view live games, replays, highlights, goals, and more using a single interface. Sportrar makes watching football hassle-free.  
The website allows live streaming from different TV channels so you can change if one channel fails. The site also permits the fans to chat with one another across the world in real-time. Through Sportrar, remain updated by setting notifications for your favourite matches.
7. Live TV
The easy-to-use EPL stream live site has numerous live sports events. Live TV is not only free but also updates all news and information about football and other sports.  The site features a variety of football leagues such as EPL, UCL, Serie A and Bundesliga.
Fans can also join a fan club on the site for trending news and events updates. To have the Live TV site, sign up for a free account and enjoy the matches.
BT Sports has been one of the best football streaming sites for years. The site interface supports hot links for all sports events in the world of football.  Fans can enjoy soccer games with highlights and analyses of the live matches.
BT Sports offers soccer football games live streaming at affordable premium packages favorable to fans all over the world. In addition to football, the site airs other latest action in sports like boxing, UFC and tennis. Watching football on BT Sports keeps you on the loop about all matters football globally.
It is one of the best legal football streaming sites in the world. NBC Sports has few ads which are strategically positioned to reduce disruption.  It offers original programming for analysis of EPL, Bundesliga, Serie A among others. The streaming quality of NBC Sports is high giving an immersive experience while watching soccer. Other than soccer, the site offers a diverse range of sports events including the Olympics.
SuperSport is a live football TV channel that offers matches across the world. Soccer fans can get a list of the popular livestreams on the homepage for EPL or La Liga matches. The viewers are allowed to access highlights during the live matches on the site.
Besides football, SuperSport offers other live streams in cricket, rugby, golf, tennis, motorsports among others. You can get the app on Android and iOS systems. It also allows the users to record matches and watch them later on.
Please follow and like us: