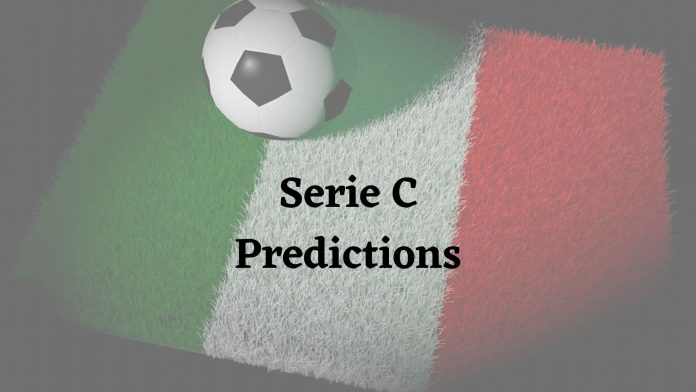 Football is one of the most popular sports for betting for bettors across Europe. Worthy of mentioning is some major football competitions that bettors like to bet on, including the Premier League, Bundesliga, Ligue 1, La Liga, Serie A, etc. Not to forget are also the UEFA Champions and Europa League betting tips that also supplement the betting markets.
However, in this review, the TakeBet Kenya experts have prepared a detailed betting guide for the Italian Serie C league, which certainly attracts many eyes when it comes to betting on football. This guide and free tips predictions can help you choose the best team and strategy on how to bet on the Italia Serie C league.
Italy Serie C Season Preview
To get you started, there are a few simple steps that you need to take, in order to improve your overall success when it comes to betting on the Italian Serie C. First, get yourself familiar with the specifics of this league. Find out how many teams there are, which teams have a long history of winning, who are the top title pretenders, who are the key players, etc. Once you have that sorted out, make sure to shop around for the best betting odds.
How is Italian football run? What is Italian Serie C?
There is no doubt that football is one of the most popular sports in Italy and all of Europe. Although there are the major ranks, Serie A and Serie B, the Italian Serie C represents the third-largest football league in Italy and is used as a development league for young players that are trying to make a name for themselves.
The league is divided into three groups based on their geographical location (A, B, C), with each group consisting of up to 20 teams. Every year, a total of four teams get promoted to Serie B, including the winners of each group, and the winner of the play-offs between the runner-ups of each group. On the contrary, a total of 9 teams are relegated to Serie D.
As mentioned, the league is created with a goal to give more chances to the younger players and their development. That is why no more than 16 players over 23 years of age can be used on a single team.
Top Teams and Key Players in Italy Serie C
At the time of this writing, the best teams in Group A for the 2021/2022 season are Sudtirol, Calcio Padova, and Feralpisalo.
Sudtirol is in first place with a total of 63 points from 25 games played. They recorded 19 wins, 6 draws, and not a single loss.
In second place is Padova with 58 points from 26 games played. They have won 17 matches, 7 draws and 2 matches lost.
The third place is taken by Feralpisalo with a total of 49 points won and 26 games played. They have recorded 14 wins, 7 draws, and have 5 lost matches.
When it comes to key players, the top three are Francesco Galuppini, Jacopo Manconi, and Fabio Ceravolo. First, Francesco Galuppini plays center-forward and has scored 14 goals. Jacopo Manconi occupies the second striker position and has scored a total of 11 goals. Fabio Ceravolo occupies the center-forward position and has scored ten goals so far.
Where to find betting odds for the Italian Serie C?
You can shop around for the best betting odds for the Italian C Serie with multiple bookmakers. Odds are displayed for each team separately and they are usually marked in a special "Odds" column. In addition to this, you can also look at other useful info available on the bookmakers' site, such as average goals, weather conditions, and many more. All of these should help you to make your best betting tip on Serie C.
Top tips and predictions for Italian Serie C 
Based on the previous matches studied, we have selected the best football betting tips for certain characteristics of the game. Using statistics, we studied football results. You can see the best/worst defending teams, best/worst attacking teams as well as top scores and assists.
Best Defending Teams
Some of the best defending teams with the most achieved points (PTS) this season are:
Messina with 48 PTS. They have 29 goals conceded and 48 goals scored.

Campobasso with 42 PTS. They have 31 goals conceded and 42 scored.

Paganese with 41 PTS. They have 41 goals scored and 26 conceded.
Worst Defending Teams
On the other hand, we have the worst defensive football teams that did not perform so well. The numbers of points scored this season speak for themselves.
The first is Catanzaro with a PTS of only 16.

Virtus Francavilla is in second place with a PTS of 20.

And a slightly better football team compared to the first two is Monopoli with 21 points.
Best Attacking Teams
When it comes to attacking teams, Bari, Turris, and Cattania stand out the most. They all have played 26 games but the points scored are different.
Barry has scored 44 points, of which 16 games have been won.

Turris is in second place. He has 43 points and 12 games won.

In third place is Catania with 41 points and nine games won.
Worst Attacking Teams
The worst attacking teams are Vibonese, Fidelis Andira, and Potenza. Vibonese has played 25 times, while the other two have played 26 times.
Vibonese has the lowest number of points of all – 16. They have recorded only two wins.

Fidelis Andria has 24 points. They have won only four times.

 

Potenza has a slightly better number of points – 25. However, the number of matches won is only five.
Top Scorers
Probably the most interesting category, when it comes to football, is the goal-scorers statistic. In Serie C, there are a number of great individuals, whose focus is solely on scoring goals. The following players stand out the most when it comes to breaking the net.
The player with the most goals is Luca Moro (Catania). He has scored 21 goals in the season so far, including the ten goals that came from the penalty spot.

Next up is Francesco Galuppini from Renata. He has scored 14 goals in the season and two from the penalty spot.

The last one is Simone Magnaghi who plays for Pontedera. Magnaghi has 14 goals to his name so far. 
Top assists
Fabio Giovanni Ceravolo of Calcio Padova is in the first place when it comes to the number of assists. This season Fabio has 0.14 assists per 90 minutes per game. Keep in mind that he played only 8 games. Giovanni dishes out an assist every 636 minutes played.
How to bet on Italy Serie C picks?
Betting on the Italian Serie C can be an exciting and challenging affair by all means. Although there are bettors that prefer to bet on the higher ranks of Italian football, Serie C provides some interesting markets. 
The most usual betting markets include three-way bet (1X2), double chance (1X, 1-2, X2), Over/Under goals, Goal-scorer, Asian Handicap (AH), and many more. 
So, here is what you need to do:
Explore various bookmakers for the best odds

Create an account with the preferred bookmaker

Make sure to check if the bookmaker has any welcome bonuses available

Find the games you want to place your bets on

Select the betting market/betting pick

Place your bets
However, the golden rule of sports betting is to create a daily/weekly/monthly budget and stick to it. Do not bet more money than your budget allows it. Always remember to bet responsibly and to know your limits.  
What are the best betting markets for the Italian Serie C?
From the many betting markets available to bet on in the Italian Serie C, we have singled out the most popular ones that the bettors like to wager on:
1×2

– presents three possible outcomes. 1 – home team wins, X draw, 2 – away team

 

Over/under bets

– there are over/under 1.5 and 2.5

BTTS

– both teams to score at least one goal
Do your research on these betting markets and the Serie C teams you want to bet on. Follow the advice provided in this guide and rest assured that your betting knowledge will be that much better. 
Betting on any of the top European football leagues is exciting, but betting on the lower tiers represents a true challenge for all the bettors. There is not as much information available online, and that only increases the thrill and excitement that comes with betting on the Italian Serie C. 
Please follow and like us: