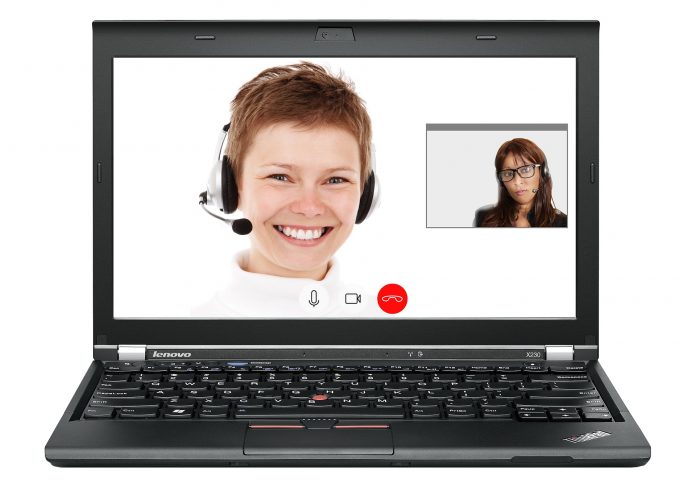 The onset of technology has played a vital role in paving the way for the introduction of affordable and accessible software for virtual meetings. Today, you can conduct an online meeting from the comfort of your couch. There are numerous online meeting platforms you can consider. With a good smartphone or laptop, you are good to go.
A recent study shows that virtual meetings can save you from travel costs by 30 percent. Technology boosts profitability and collaboration. Virtual meetings are more engaging than other communication methods (like emails or conference calls).
Thinking about hosting an online meeting? Here you go.
Free online Meeting Platforms 
Online Meeting Platform

Important & Unique Features

Kumospace

Up to 5 registered members

Desktop and mobile app

Fully customizable spaces

Basic chat

Public space

Skype

Compatible with most devices
Free web conferencing solution
Allows screen sharing

Facebook Messenger

Easy to use
Calls and messages are easily traceable
The only requirement is a Facebook account

Google Hangouts

G-Suite integration
Compatible with other Google features

GoToMeeting

Allows over 100 participants
Easy in planning
You can join an ongoing meeting

Zoom

Several free meeting supporting features
Recording option
Extensive sharing options

Digitell

Trustable and reliable
Quality videos and audio re-broadcasts

ezTalks Meetings

Whiteboard collaboration features
Supports over 100 people
Video enhancement option

Join.me

Personalized URL
Compatible with Google features like calendar
Pass-presenter makes meetings engaging

HighFive

Full HD video and high-quality audio
Easy to use
Compatible with most devices

Adobe Connect

Measures engagement
Ideal in the management of emails and other virtual meeting features
1. KumoSpace 
If you are looking for a virtual office management system, Kumospace is the go-to platform. The software brings an easy-to-use interface that enables remote teams to collaborate without hitches. You can create different rooms for projects, sprints, or recurring meetings. 
Apart from that, Kumospace webinar platform gives your audience an immersive experience in the interaction. The high-quality video and audio features complement the virtual environment, creating a dynamic and engaging space for participants to connect. 
Skype is a popular online meeting platform that allows you to communicate with other team members despite the type of device you use. It comes with a free web conferencing solution that makes it worth sharing. What makes it perfect is the fact that it's a free online meeting app.
You should sign up, develop a skype name then download the program. One thing that made this app win the hearts of many is that it allows screen sharing. Skype permits users to do audio conferences and video hosting and can support Android, Ios, and other desktop OS.
Facebook Messenger is an online meeting app that's easy and convenient.
The app is currently available on the Mac App Store and Microsoft Store, and it's easy to use. You don't have to be worried about a team member's phone number or email. All team members require is the app. For business meetings, a laptop from the top online sellers will be a worthwhile investment.
Also, this app can help you receive notifications for incoming messages. You can easily trace all chats. You will never miss a message or a call.
Thanks to Google for launching Hangouts and Google Voice to facilitate quick communication. However, the Google Hangouts app goes a step further by not only hosting VoIP calls and sending and receiving messages but also creating an excellent platform for online meetings.
Google Hangouts is a free online meeting app that allows users to stream their video calls on YouTube live.
Virtual meetings with this app are integrated with G-Suite. Therefore, you can join online meetings from an email invite or a Calendar event. All the other vital event information is readily available on the app anytime you need them, whether you're using your phone, computer, or conference room.
GoToMeeting is another popular online meeting software that features collaborative video transcription, team messaging, and other customizable team settings. The platform does not only host 100 participants but can allow you to join an ongoing meeting from your desktop or smartphone using the app.
Also, the software hosts a GoToWebinar where you can plan, follow up, and present webinar attendees. And you can join an ongoing meeting by answering a call.
By now, you might have heard about Zoom severally. It is among the top video enterprise where you can hold an online meeting. Apart from hosting online meeting schedules, this software allows you to perform video webinars, host product training, and other vital online activities.
Zoom has advanced features like a dual-stream, active speaker view full-screens, and dual-stream for dual screens. You can also call in anytime you wish to join the meeting.
The web conferencing feature has an MP4 recording ability, group and private chat, a virtual whiteboard, and desktop-specific sharing. Additionally, Zoom has free keyboard and mouse sharing, and you can share your device's screen.
Are you searching for a live-streaming platform expert and a virtual event? Then Digitell is for you! This is a Digital Multimedia company that concentrates on helping organizations in leveraging their activities while at home.
It has more than 35 years of experience. Digitell is easy to use and provides fully-managed webinar services for all willing to deliver the best quality Re-Broadcasts and Virtual Events.
This is one of the best free web online video conferencing platforms. EzTalks meetings do deliver not only free HD video conferencing but also offer excellent online whiteboard collaboration features. This allows all group members to see the sketches and notes of other colleagues on the online whiteboard.
Additionally, you can attend the meeting with audio/video, screen sharing, and IM chat. EzTalks Meetings only supports approximately 100 people on a single web conference. Engage and reach your audience with the powerful ezTalks Webinar.
It can enhance video conferencing using a dial-in, and with this feature, you can enjoy an excellent audio experience.
Join.me is a free online meeting platform that helps you personalize your URL. The tool allows a customized meeting background. The app works hand in hand with other productivity features like Office 365, Google Calendar, and Outlook. All these are aimed at integrating your business.
You can get everyone on the same page through Join.me instant screen-sharing feature. Immediately you kick off the meeting, press the "broadcast" key, and you are ready to go. The pass presenter feature helps you engage your audience at a deeper level.
Collaboration with team members is secure, hassle-free, and efficient.
Security is guaranteed, and its enterprise-class in nature. You can keep 24/7 administrative control within your account.
You know, sometimes intelligent online meetings require a modern-day approach in case you want a productive outcome. HighFive online meeting software features full HD video and industry-leading audio that's powered by Dolby Voice. You will conduct the meeting and feel "like you're there."
Setting up HighFive software is straightforward, and it's easy to use. This software runs an AWS hyper-scale cloud built on a WebRTC. That means it's ready to use wherever you are…and on whichever device you're using.
Besides screen sharing and instant messaging, adobe connects shifts video meetings to a higher level. It helps you manage emails, create microsites, create persistent virtual rooms, and measures engagement.
Adobe Connect is an online virtual platform that delivers solutions for proper training, and it's readily available anytime and anywhere. It's a comprehensive platform meant for digital marketing. The platform provides quality events, measures results, and maximizes attendance.
It's an ideal solution for organizations that intend to showcase their ideas, services, and products, and deliver impactful events.
The world is ever-changing, and the only way to keep your workers in the loop despite living in different locations is through online meeting platforms. Numerous benefits accompany them and if you want to boost your business' productivity, invest in online virtual meeting platforms.
Please follow and like us: