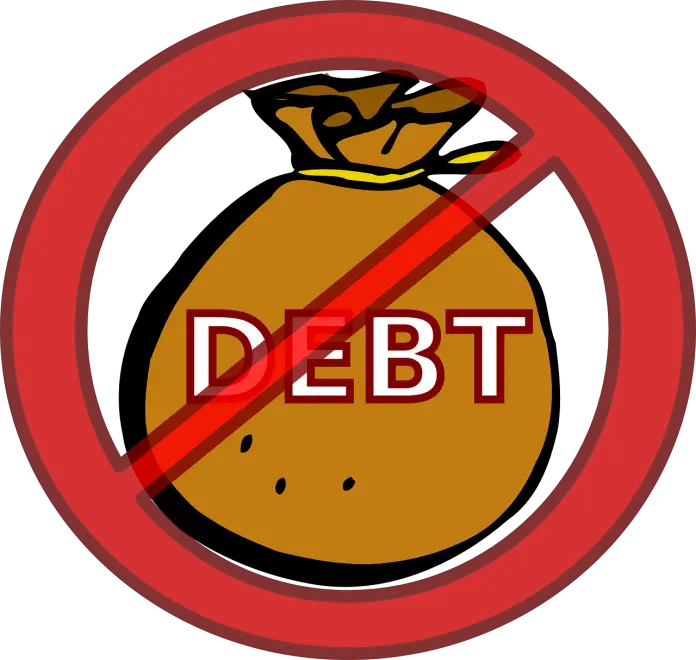 Sometimes, following after your debtor can be tiresome and time-consuming. Also, some debtors are aloof and therefore cause distress. That is why debt collection companies exist to help you out. Their role is to follow up on debts and ensure you get what is rightfully yours.
The companies follow after your debtors in the right procedures. Some help you trace employees who steal from your business to keep your financial records clean. Let's get into debt collection companies that you can work with. 
Reliable Debt Collection Companies in Kenya
Debt collection company

Services

Contact

Location

Boresha Credit Service Limited

Debt collection

Private investigations

+254 796 439130

Koinange St, Nairobi

Lord Sugar Debt Collectors

Consumer debt collection

Commercial debt collection

+254 722 799609

Utalii Ln, Nairobi

Tropical Retrievers

Debt collection

Credit management

Private and commercial investigations

Fraud tracing

+254 725 808080

Kasarani, Nairobi

Calm Recoveries Ltd

Consumer debt collection

Commercial debt collection

International debt collection

+254 724 153848/ +254 790 342440

Opposite City Stadium, Nairobi

Tebz Debt Solution Limited

Debt recovery

Bad debt management

+254 732 641170

St. George House, Nairobi

BKV Debt Collectors Kenya

Debt solutions

+254 732 964797

Muthithi Rd, Nairobi

Ultimate Debt and Trace Limited

Debt collection services

+254 722 331633

Nairobi

Reliable Investment Services

Debt recovery

Skip tracing

Estate management

Training on revolving loan fund program and group mobilization

+254 770 336500

Cooperative House, Nairobi

Evenrecon Limited

Debt management

Debt collection and recovery

Skip tracing

+254 723 715308

Githunguri, Kiambu

Cyka Limited

Commercial debt collection

Consumer debt collection

+254 020 5100137/ +254 722 812620

Moi Avenue, Nairobi
List of Debt Collection Companies in Kenya 
It is a company that engages in debt collection, debt recoveries and restructuring, private investigations, and receivable outsourcing together with other ancillary services. The debt collection company has committed itself to find justice for every customer for years.
Moreover, the company takes a careful and measured approach when dealing with debt cases. This results in fruitful and cost-effective solutions in each debt collection case they handle. Also, Boresha protects your brand to avoid a bad public reputation.
Lord Sugar is one of the debt collection agencies in Kenya. The company works with a team of professional legal experts and debt collectors. Also, the debt collection company not only handles debt issues in Kenya but also across the globe.
It works on NO SUCCESS=NO FEE on every debt recovery collection. This is an indication that the company is not money-driven but rather debt collection cases success. 
3. Tropical Retrievers
The debt collection company serves you in debt collection, private investigations, and process serving. All the staff working with the company portrays integrity and teamwork. As a result, your case is handled on time, and you recover what you had lost.
As one of the debt collectors in Nairobi, Tropical Retrievers has assisted a lot of Kenyans. If you have a case dealing with runaway debtors, loan defaulters, stealing employees, or defaulting tenants, you can contact the company.
Calm Recoveries Ltd offers effective collection services to clients. The debt collection company achieves this by identifying the issues hindering your debtors' compliance with the terms. Also, they work out solutions that help you obtain your payment.
First, the company has established effective means to handle each case. This includes telecollections, professional negotiators, SMS, and professional Emails, skip tracing, and field services. Finally, the company follows the legal procedure for debt recovery.
5. Tebz Debt Solutions Limited
At Tebz Debt Solution Ltd, the right procedures take the course to ensure that all aloof debtors pay you. This is because the debt collection company understands that bad debt is one of the causes of a business closure. You don't have to keep chasing your business debtors without success, but instead, contact Tebz to help you.
The Nairobi-based company has worked with both private and public sectors in matters of debt collection. Therefore, do not waste your time, energy, and money following up troublesome debtors; employ professionals from Tebz Debt Solutions Limited.
6. BKV Debt Collection Company Kenya
BKV debt collectors Kenya Nairobi never disappoints. The company works tirelessly using the legal procedure to allow customers satisfaction. The debt collection company works with a time span to ensure your case does not take long.
The team from BKV is a special one. It works together to make sure your case procedures follow the law of Kenya. Therefore, if you want to recover your debts on time and in the right manner, visit BKV offices along Muthithi Rd, Nairobi.
7. Ultimate Debt & Trace Limited
Since its establishment in 2010, Ultimate Debt and Trace Ltd has served thousands of Kenyans with debt collection issues. The company offers debt collectors services based on a no collection, no fee basis. Also, the company follows the debt collection framework law in every case.
To achieve its goal, the company has employed professional debt collectors, investigators, and consultants. This has allowed the debt collection company to be a trusted and reliable company for many.
8. Reliable Investment Services
Reliable Investment Services is not only known for debt recoveries but also skip tracing.  Besides, the debt collection company offers services in training on revolving loan fund programs and group mobilization plus estate management. The company is also registered with the government of Kenya.
You can visit their offices from Monday to Friday from 8 am to 5 pm and on Saturdays from 9 am to 2 pm. If you have a stubborn debtor, you can work with Reliable Services. As a result, you get your money within no time.
9. Evenrecon Limited
The debt collection company is in Kiambu County. For years, Evenrecon has served people with debt collection issues found on the country's capital city's outskirts. You can reach the company through their website, telephone, or email them, and they will listen to your claims.
Also, they offer debt collector services at an affordable price. This is because the company's goal is your satisfaction. Contact them to handle your debt issues so that you can concentrate on your business growth without disruption.
First, Cyka is one of the debt collection companies offering debt collectors jobs in Kenya. Second, the company serves both the Kenyan market and the international one. The company focuses on commercial and consumer debt collection.
Cyka aims to reduce the level of bad debt in your business to keep it flourish. It carries out this procedure in a professional manner and with careful steps. Moreover, the debt collection company policies are tailor-made to cover all your needs.
Please follow and like us: