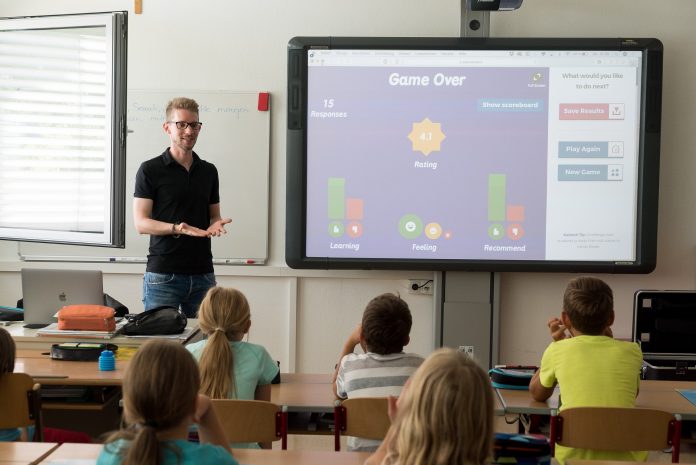 According to International Schools Database in 2019, Nairobi has the most expensive schools in Africa. The maximum school fee per year in the international schools was Ksh 2.89 million, while the minimum was Ksh 272,864. On average, Nairobi international schools' fees per year in 2019 was Ksh 773,394.
Despite the high fee, Kenyan parents continue to sort after the great schools to get their children a quality education. International schools are known to offer an education that opens doors to top universities abroad. As you plan to take your child to an international school, be aware of the requirements. Here is a summary of the best international schools in Kenya.
Top 10 International Schools in Kenya          
International School
School fee range per year
Contact
Location
Greensteds International School
Ksh 135,000- Ksh 2.36M
office@greenstedsschool.com

Tel: +254 50 50770/50774/50818

Fax: +254 50 775

Mobile Phone No: 0726 568583/ 0770 076271

 

Nakuru
Hillcrest International School
Ksh 1.36M- Ksh 2M
adminprep@hillcrest.ac.ke

+254 724 255444/ +254 733 255442/ +254 736 256173

Karen, Nairobi
Brookhurst International School
Ksh 345,000-ksh 615,000
info@brookhurstschool.or.ke/ accounts@brookhurstschool.or.ke

+254 701 221952/ 737 502077/ 736 145985/ 020-2500911

Kiserian, kajiado county
International School of Kenya
Ksh 1.63M- Ksh 3.12M
communication@isk.ac.ke

+254 20 2091308/9 or +254 720 639363

Kirawa Rd, Nairobi
Cavina School
Contact the school
admin@cavina.ac.ke

+254 20 2573630/ 0706 232334

Kilimani, Nairobi
Nairobi International School
Ksh 429,000-ksh 969,000
info@nis.ac.ke

kindergarten- 0788 439146

prep- 0729 812241

senior- 0727 379149

Lavington, Nairobi
Braeburn School
Ksh 650,000-ksh 1.79M
Andy.hil@braeburn.ac.ke

+254 730 881000/ 020 5018000

Nairobi

Kisumu

Mombasa

Nanyuki

Brookhouse Schools
Ksh 300,000- Ksh 1.85M
+254 20 8663000

Karen campus- admiussions.karen@brookhouse.ac.ke

+254 722 204413/ +254 733 602797

runda campus- admissions.runda@brookhouse.acke

+254 704 392000/ +254 780 392000

 

Karen, Nairobi

Runda. Nairobi

Woodcreeks School
Ksh 279,000-ksh 1.22M
info@woodcreekschool.sc.ke/ vacancies@woodcreekschool.sc.ke

+254 743 299810/ +254 741 670716

Kamiti Rd, Kiambu
Light International School
Ksh 260,000- Ksh 864,000
info@lis.sc.ke

+254 701 442299

Karen, Nairobi
List of International Schools in Kenya
Greensteds International School offers education for early years, junior school, senior school, and A-Level. The school welcomes students from all faiths and none. Besides, you have the freedom to exercise your faith at school.
Besides learning, the international school supports you to pursue your passion for sports and other co-curricular activities. Also, university admission is a guarantee once you complete your education.
The international school offers British Curriculum. It is open to children between 18 months and 18 years of age. From Hillcrest International Schools, you can get early years, preparatory and secondary education.
The fancy school provides boarding facilities to preparatory and secondary-going students. The environment is safe and secure for your learning and social life. On weekends, you can enjoy swimming, go to the gym or play basketball.
Brookhurst International School serves students from all cultures and religions in Keya and beyond. You can join the international school when you are four years up to your A-level. The school offers a British national curriculum.
The international school is located in the beautiful plains of Kajiado County. It offers virtual learning classes once you register. After your complete studies, you have the opportunity to sit for IGCSE and GCE (A-Level) examinations.
The International School of Kenya began in 1976, admitting students from more than 67 nationalities. It has more than 1,000 students. About 70%of the international school's graduate secures the IB diploma. It allows you to study is some prime colleges and universities in the world.
As one best private schools in Nairobi, ISK accommodates 89% international and 11% Kenyan students. Lastly, the international school is accredited by the Middle States Association of Schools and Colleges and the International Schools Council.
H Massie Bomfield started Cavina School in 1950. The school offers the Pre-prep Unit, the Junior School, the Middle School, and the Senior School education. Besides, you can get British Curriculum for children between ages three and thirteen. The Christian-based international school welcomes children from all backgrounds and nationalities.
As you learn at Cavina School, you sit for several exams from the Common Entrance syllabus. The final exam requires you do eight papers in Mathematics, English, Science, French, British History, Geography, Scripture, and Latin. The exam credits you an opportunity to secondary schools in Kenya and Britain.
Nairobi International School is divided into kindergarten, preparatory and senior school. The senior school provides KS3 and KS4 of the British National Curriculum. In 2020, the international school's director, Mrs. Lee, won the BET MEA (British Educational Training and Technology- the Middle East & Africa) awards.
To gain admission at NIS, you need to fill a pre-interview form. After you submit the document, you are invited for an interview. If you pass the interview, you secure a position. NIS school fees per annum range between Ksh 429,000 to Ksh 969,000.
Braeburn Schools is a group of co-educational international schools in Kenya and Tanzania. Within its 16 schools in Tanzania and Kenya, it hosts 3,600 pupils. Besides, Braeburn offers British Curricula to its pupils.
In Kenya, Braeburn schools are Braeburn, Braeside, Garden Estate, Imani, Nanyuki, Kisumu, and Mombasa. With more than 50 years of experience, the international school has produced great men and women worldwide.
Brookhouse is one of the best private schools in Kenya, with two campuses in Nairobi- Karen and Runda. The Karen campus has nearly 40 years of existence, offering a British curriculum. Besides, it hosts students from 40 nationalities. On the other hand, the Runda campus came in in 2017.
The international school is a member of G-30, Round Square, and CIS. You can get your pre-school, primary, and secondary school education from Brookhouse.
The international school offers a British curriculum, which is accredited by Cambridge Assessment of International Education. You can get admitted in kindergarten, primary school, or high school.
Woodcreeks School provides IGCSE and GCE examinations to culminate your education. Besides learning, children can grow talents through clubs. The school has chess, monkeynastix, dance, young engineers, music, and taekwondo clubs.
Light International School (LIS) is a day and boarding school located in Karen, Nairobi. It provides Cambridge International Curriculum to children between 3 and 13 years.
The international school hosts the annual World Scholar's Cup that brings primary and secondary school scholars from all East African countries. Lastly, the school offers siblings a discount on tuition fees. If you admit your second child to the international school, you get a 10% discount on tuition fee while a third child attracts a 20% discount.
Please follow and like us: