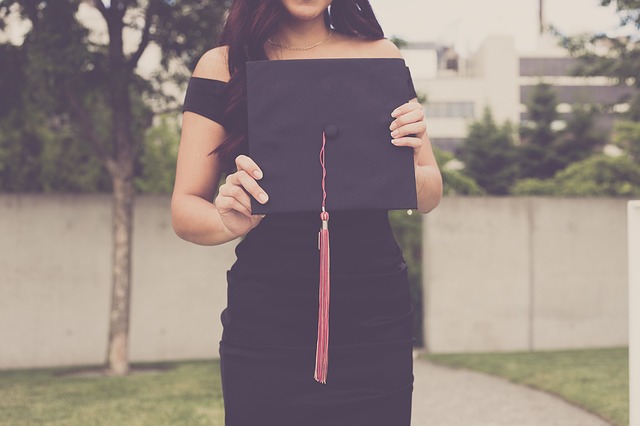 According to statistics, more than 10% of Kenyans are unemployed. Many people argue that all courses offered in higher learning institutions are equally good. To some extent, this is true because you have to put effort to succeed in any field. But are there more marketable courses than others?
The market is more saturated than ever; thousands of students graduate yearly. They end up tarmacking year in, year out. One of the reasons is poor choices of courses.
However, you must be keen on your selection to position yourself better. Ensure you settle for a field of specialization that will guarantee you a job opportunity. Take time and study the gaps within the employment sector and the current market needs.
Most Marketable Courses in Kenya Review
Course
Institutions Offered
Minimum Grade Requirement
Field Of Employment
Nursing
Kenya Medical Training College (KMTC) 
The University of Nairobi   Egerton University  
JKUAT main campus    
Minimum KCSE grade C+ (plus) 
Nurse Care Manager   Nurse informatics specialist  
Pediatric nurse   Psychiatric
Mental Health Nurse  
Digital Marketing
JKUAT Nakuru Campus  
Africa Digital Media Institute
Riara University Nairobi  
  Online Advertising     Digital Marketing Fundamentals   Social Media Marketing  
 Freelancing   Experience designers   Digital market manager  
  Web Development and Web Design  
Institute Of Advanced Technology
Star college of management
Crownways Institute, Nairobi
C plain in KCSE OR any relevant certification in a recognized institution
Game developer
Applications developer
Multimedia programmer 
Software Development
Africa Digital Media Institute
  KCSE mean grade of C
Software Developer   Software Engineer  
Education
Egerton university  
Kenyatta university  
Laikipia university  
Maseno university
KCSE C+   or 
Diploma from a recognized institution
Private Tutor   Community    Education Officer   Education Consultant   Learning Mentor  
Bachelor of Commerce (B.Com)  
Kenyatta university
University of Nairobi  
KCA university  
Strathmore University
C+ in KCSE or diploma in relevant discipline
Commercial Banking
Financial Services  
Tax Advisory Services
Government Sectors  
Medical Courses
Egerton University  
Kenyatta university  
Kenya Medical Training Institute  
University of Nairobi Chiromo  
Minimum KCSE C+   
Hospital Administrator
Biomedical Technologist  
Chief medical officer
Engineering
University of Nairobi  
Technical University of Kenya
JKUAT  
KCSE mean grade C+    
Mining Engineer
Production Manager
Clinical technologist
Law
Mount Kenya university
University of Nairobi
Inoorero university 
KCSE Mean grade C+ & at least B in English
Advertising lawyer
Legal manager
Kenya legal consultant
Bachelor of Science in Computer Security & Forensics
Kenya Cybersecurity & Forensics Association
Egerton university   Dedan Kimathi University of Science & Technology
Strathmore University  
Minimum KCSE  C+ & C plain in Mathematics  
Security intelligence analyst
Mobile application developer  
Information security officer  
Forensic expert  
List of Most Marketable Courses in Kenya
1. Nursing
Can you recall when you were in primary school and always dreamt of becoming a nurse?  You can take nursing courses if you scooped those A's in school. 
As we face challenging deadly pandemics like COVID-19, the demand for more skilled nurses rises too. Think about it, there is a significant shortage of nurses in many health centers in Kenya. That's why you can't miss any chance to receive an opportunity to pursue nursing.
The course calls for a four years investment of your time.
2. Digital Marketing
A list of the best courses in Kenya is not complete without mentioning digital marketing. Most Kenyan industries have ventured into the digital space. Many thanks to reliable internet access in the country.
Due to the increase in social media usage and the internet, everybody wants online services. Digital marketing is the only way to go during this era. And that's why many companies are migrating online. This, in turn, creates more job opportunities for graduates in this course.
Additionally, most companies have seen a shift in potential customers from physical to digital platforms.
3. Web Development and Web Design
The role of a web developer is to create and develop the soul in the design. And without development, there's no design.
Therefore, pursuing a course in web design and development gives you a chance for numerous job opportunities. You can work with different clients, at different times, on different projects with handsome earnings. In other words, you can venture into freelancing and do it either full-time or part-time. You can earn as much as you want!
Your role will include the following:
Developing website apps from scratch.
Fault detection on the web.
Designing and developing new websites.
Editing the functionality of website themes.
Creating new products and services that run via the internet.
4. Software Development
IT is the future!
And that's why software development is among our marketable courses in Kenya. Everyone interested in software development must be good at mathematics and critical thinking.
Organizations like Meta, Google, Microsoft, Safaricom, and others always employ software developers. Not to mention the amount search companies pay.
Software engineers perform various roles that call for hard work and great determination. They use different programming terminologies and languages to instruct computers to perform different tasks.
5. Education
 Bachelor of Education is a course in Kenya that everyone with a passion for teaching should pursue.
A degree in education is interdisciplinary and broad-based. There are a plethora of job opportunities in the field. You can get employment in the public or private sector and work as a private tutor at home during the holidays.
Additionally, you can work in program, law, or policy development. Bachelor's in Education Studies is a course that can lead to numerous directions. The course will provide you with the tools for applying and integrating systematic skills in helping individuals. 
We have also seen teachers develop online learning platforms to help students.
6. Bachelor of Commerce
A Bachelor of Commerce is meant to boost the ability to study and learn various subjects. The program applies to nearly all government sectors, and job opportunities cut across every field. In the end, you get skills in business administration, economics, finance, entrepreneurial skills, and other problem-solving skills.
B.Com students have a proper understanding of how the financial aspects of a business can be managed. There is never a shortage of jobs in this field.
7. Medical Courses
Quality practitioners and medical services will always be in demand. Nowadays, numerous private and public hospitals keep springing up in many parts of the country. This calls for more medics, surgeons, clinicians, lab technicians, and pharmacists.
All health institutions must have a pharmacist, whether public or private. Moreover, pursuing a medical course may trigger you to own a chemist. You can also open a clinic and create more job opportunities for unemployed graduates.
8. Engineering
When it comes to career opportunities, engineers have endless chances to work in numerous organizations. They can work in health care, consulting services, education and government, and financial organizations—to name but a few.
Engineering is one of the ancient professions globally and one of the best courses in Kenya. The government has numerous megaprojects where engineers can work, providing various job opportunities.
9. Law
Law is among the courses in Kenya that can't remain behind among the marketable courses in the country. There are numerous Law Firms in Kenya looking to employ people currently.
Also, it's worth noting that the search for qualified lawyers doesn't stop with law firms. Companies are tirelessly searching for good lawyers to hire them for representation.
10. Bachelor of Science in Computer Security & Forensics
Nowadays, there is a high demand for cybersecurity specialists and forensic investigators. The highest threat is in the banking sector.
Students enrolling in this program learn intensively how to design and deploy preventive systems that help secure vital information systems from hackers. Moreover, you are taught how to monitor online sites and other internet computing systems.
As you develop your career, make sure you enroll in other short courses and training. This boosts your CV by adding your skills, thus increasing your opportunities.
It's vital to ensure that any course you desire to pursue fits your abilities and passions.   
Please follow and like us: