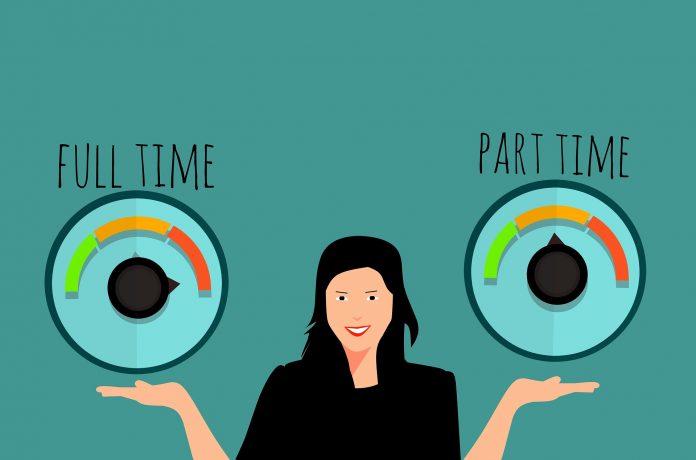 In Kenya, university and college-going students have a lot of free time. You can even have a free whole day without lectures.  This is because a semester has 3 to 4 months. Out of this, you can have 2 free months between the 4 months of your learning. As a result, you can do part-time jobs for students to get some money.
As a student, it is wise to have a side hustle to get upkeep, and when things are not adding up at home, you can pay your fees. Also, some of these part-time jobs for students allow you to gain skills relevant to the marketplace.
Part-time Jobs for Students in Kenya
Part-time job
Startup skills
Part-time catering
Food and beverage skills
Beauty
Art skills
Marketing
Modelling
Marketing
Creativity
Social media managing
Creativity
Making mats
Creativity
Marketing
Writing and selling e-Books
Grammar
Campus photographer
Creativity
After-school teaching
Teaching
Freelancing
Grammar
Online surveys
Analytical
Critical thinking 
List of Side-hustles for Students
1. Outside Catering
During weekends, many events occur around campuses. You can look for an outside catering company around and join the group. Since you are not likely to have a class on weekends, you can work with the company and earn some money.
If you are a food and beverage student, this can be a good platform to improve your skills. Also, the part-time job for students allows you to learn some things you might have skipped in class.
2. Beauty
Students love to look beautiful and handsome, especially when going out on a date. You can take the chance to offer beauty services like make-up and hairdressing during your free hours. This is one of the best job ideas for college students in Kenya.
Also, you can partner with a nearby saloon and get employed as a part-time beautician. You won't lack your upkeep pennies at the end of the week. Therefore, if you are talented in this field, showcase it.
3. Modeling
This can be your part-time job for students who love modeling while still studying. You can model for your institution and be the MR. or Miss, and the school will pay you.
Moreover, you can model for a cloth line nearby and be their brand ambassador. It is one of the best jobs for university students in Nairobi. This is because the opportunities are many. You can grab the chance, and it can make you get better opportunities after school.
4. Social Media Management
One of the most significant global developments of the late 20th century is the internet. Kenya is one of the top ten countries in Africa in internet usage. This is because many companies and individuals have embraced social media platforms to grow their brands.
As a student, you can be a part-time social media manager. As one of the online jobs for university students in Kenya, you can earn a reasonable amount of money with time. You only need to be conversant with different social media platforms and analytical tools.
5. Making Mats
For art lovers, this is a part-time job for you. It is all about creativity and passion. You can start by making two or three mats and then sell them to your friends. If you make something appealing, you will get work through referrals.
You can use social media platforms in your school to advertise your work. Although making one mat may take time, it is worth it when you keep getting orders.
6. Writing and Selling E-Books
You can use your free time after classes to go to the library. In the library, read particular topics that you know will be of interest to campus students. Write multiple books about such fields. You can use one of the best campus-selling platforms, Muthurwa.com.
E-book selling is one of the best part-time jobs in Kenya. This is because you reach not only the students on your campus but other campuses across the country. Therefore, if you do not have something to do after your classes, you can take the opportunity and start this part-time job for students.
7. Campus photographer
Some students are talented photographers. It just flows in their blood. If you are good at photo-taking, purchase a camera and start a part-time student job. With time, you will start receiving invitations for a photo sessions for celebs.
Campus students, especially ladies, love photoshoots. You can have three or more clients on weekends who want a photo session.
8. After-school Teaching
If you are pursuing education on campus, you can start practicing early enough. This is achievable by starting after-school sessions. It is a part-time job for students who have a passion for teaching.
First, identifying nearby homes with pupils. Second, approach the parents and ask them if you can coach their children after school sessions. When they agree and note an improvement in their children's performance, be sure to get referrals.
9. Freelancing
It is a well-known part-time job for students in many institutions.  Different platforms in Kenya and outside the country offer online writing jobs for college students in Kenya. As a result, some students have bought cars while still in school from what they earn.
There are different forms of freelancing you can do. You can do article writing, academic writing, and transcriptions. All you need is a strong internet connection and a laptop/phone.
10. Online surveys
There are several online survey platforms like Survey Junkie, Swagbucks, and Mobrog that offer part-time jobs for students. Your work will be to collect data, carry out experiments, and then analyze the data.
If you are good at data collection and analysis, this is the best part-time job for you. Don't be bored after class while you can do something and earn cash.
Please follow and like us: