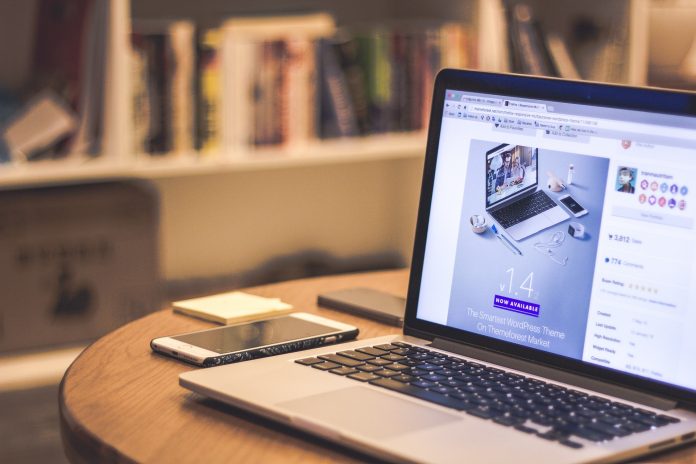 According to statistics, the rate of unemployment in Kenya stands at 9.3%. Many Kenyan youths have delved into online jobs to curb the high unemployment rate. The internet has revolutionized many opportunities and transformed how people transact businesses. 
The internet has removed limitations and opened up borders based on geographical regions. With a computer, reliable internet, and personal motivation, nothing can deny you from working online. These days, working from your home isn't a far-fetched dream.
Kenyans are not only talented runners but also talented online workers.
Online Legit Businesses to Do at Home
1. Article Writing
An article is a piece of information written for a specific audience. The reason is to publish the article in journals, blog sites, websites, magazines, and newspapers.
Articles involve topics of interest related to current or historical issues. The topics can be formal or casual; the same goes for the language and tone. The article writing process requires a good English command to generate quality work.
Sometimes article writing may fail to follow an academic writing format. Some of the famous article-writing platforms include Upwork, Freelancer, and Fiverr. Apart from using these platforms, you can get article projects from your social media contact.
2. Transcription
This is a popular and legit online business in Kenya. There are many transcribers in Kenya, and some offer training services. Transcription is writing down video or audio content. Your work is to listen to the videos and audio and jot down the conversations in a structured form. Fortunately, there are software which do the dirty job, and yours is to edit the mishears.
With transcription, you must be fast in typing and have good listening skills to understand the speaker's accent.
Some of the most common transcription sites in Kenya include GoTranscript, Rev, Speechpad, Scribie, and Upwork.
3. Graphic and web design
We live in a digital era where thousands of companies take their online presence seriously. They do this to boost traffic and increase sales. Consequently, another opportunity for online freelance jobs in Kenya.
Graphics and web designers work on the layout, appearance, and web content for companies. Therefore, if you can design beautiful graphics and web content, companies can outsource you to help them develop and manage their website.
You can earn from high-paying gigs if you are a web design expert.
4. Data Entry
Data entry is feeding valuable information on a computer using a scanner, mouse, disk, or voice. If you have excellent keyboard skills or a penchant for accuracy and can work under strict deadlines, then data entry is the perfect online business for you.
The essential skills in data entry are typing speed and accuracy. Using data entry software is another prerequisite. Using platforms like Microsoft Excel spreadsheets and Microsoft Office must be at your fingertips.
5. Ebooks Writing
People used to go to bookshops to find copies of humorous novels and inspirational books to keep them busy. Talented designers and authors are creating juicy books and marketing them on Facebook. This is an excellent opportunity for you if you have a specific area of interest.
Storybooks are currently available on Facebook. Online shops like Amazon allow passionate readers to grab any book without visiting their stores. A 30 or 20 pages ebook costs Ksh 50, and larger volumes go up to Ksh 1,000.
6. Online Marketing Influencer
Online influencers create awareness about a brand or its products. Mostly, they have a significant following on Instagram, Facebook, YouTube, Twitter, and blogs.
If you want to be an online marketing influencer, you must be honest and have social media basics. When it comes to influencing, you must build your brand and reputation. After that, you create an audience that trusts you with your opinion.
Here are some of the top social media influencers in Kenya.
7. YouTubing
Welcome to my YouTube Channel is the new phrase in town.
There are more than 5 billion interesting videos watched every day. YouTube is the largest video website globally and the second-largest search engine after Google. People love YouTube as its informative and entertaining.
Therefore, you can also launch your channel and begin monetizing it with ads after hitting the 4000hr/1000 subs of view time. Also, for every 1,000 views, you earn from 200 to 400 shillings.
If you post 50 videos on your channel and score 10,000 views per month each, you will earn 100,000 to 200,000 in monetary gains.
8. Blogging
Blogs are platforms where writers share their views on niches of their own choice. There are numerous profitable niches that you can blog about. Health, career, fitness, drugs, fashion, finance, and photography are some of the best examples.
To earn on blogging, you can monetize the blog by posting ads in the form of cost per impression (CPM) or Cost per Click (CPC) on the site. With CPC, you will receive payment for the total number of people who view your ads.
9. Academic Writing
This is a structured, concise, focused, and precise online job that requires evidence to justify points. Academic essays are prepared in a formal tone. It's a complex type of writing and doesn't require complicated vocabulary and long sentences.
The payment rates depend on the project. If it's technical, the prices are a bit higher. The payment rate is lower when the project is non-technical because you may not require specific skills.
10. Paid Online Surveys
Paid online surveys are a legit online job but rare. You need a smartphone and several websites like Paid View Point and Opinion Space. Paid surveys are one of the simplest ways to earn online in Kenya.
You only need data and time. You must take many surveys to arrive at the minimum withdrawal. It's free, with no obligations, and no skills. People who get registered with at least ten paid survey organizations can earn a considerable amount.
Many people are currently doing online jobs in Kenya to curb the challenge of unemployment. A big thanks to the internet for bringing legit opportunities. It is important to note that online jobs are not a get-rich-quick scheme. You must be determined and keep improving your skills.
Please follow and like us: