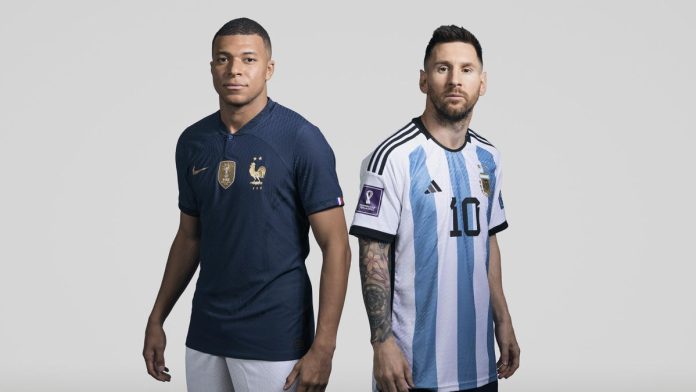 The FIFA World Cup 2022 started in November, and fans have witnessed some truly nail-biting matches over the course of the tournament. But it finally boils down to two teams, and this time it is France and Argentina. People have started referring to the match as Messi vs Mbappe, keeping in mind the two-star players of both teams.
A lot is at stake for both teams, and it remains to be seen who takes the cup home. If you are thinking of creating some of your own stakes, the match is a great place to try. You can simply click the icon to make money from your football knowledge. 
Is France the Favourite? 
France is the present world champion, having won the FIFA tournament in 2018 after beating Croatia 4-2. Le Bleus are looking to continue their winning streak by beating Argentina in the finals.
Only two countries have won the tournament for consecutive years. The French will try their best to be the third country to achieve that. Argentina is undoubtedly a good team, keeping in mind their overall performance, in and outside FIFA.
But unfortunately, luck has not been in the country's favour, when it comes to their FIFA performance. The last time Argentina won a FIFA tournament was in 1986. Both teams will give it their all and try to write a new chapter in the game's history. 
Messi & Mbappe Effect 
Kylian Mbappe, a 23-year-old forward, has managed to get his name counted among the best players of the game, which includes the 34-year-old Lionel Messi, against whom he will be playing on Sunday. This is Messi's last World Cup, so he wants to be one of the few players who have won the cup in their lifetime. Mbappe wants to be one of the youngest players to win the cup twice. 
Both the players team up together for Paris Saint-Germain, and it would be a lie to say that Mbappe does not look up to Messi. Messi had attained godhood and most of the young players coming to play see him as an idol. What would players not give to be at par with their idols? 
France has had a sudden drawback, given the mysterious virus that has affected five players, including Varane and Konate, the team's central defenders. The news is obviously causing worry because the teams must work like a well-oiled machine with so much at stake. 
The final match is scheduled for the 18th of December, 2022, and will be telecasted live from the Lusail Stadium in Doha. The match will start at GMT 1500 hours, so make sure you clear your schedule for the day.
No matter which team your support, you will be witnessing a phenomenal match, and history will be created. So, as the match grows closer, the world watches with bated breaths – knowing that the football scene will change totally after the match is over. 
Please follow and like us: