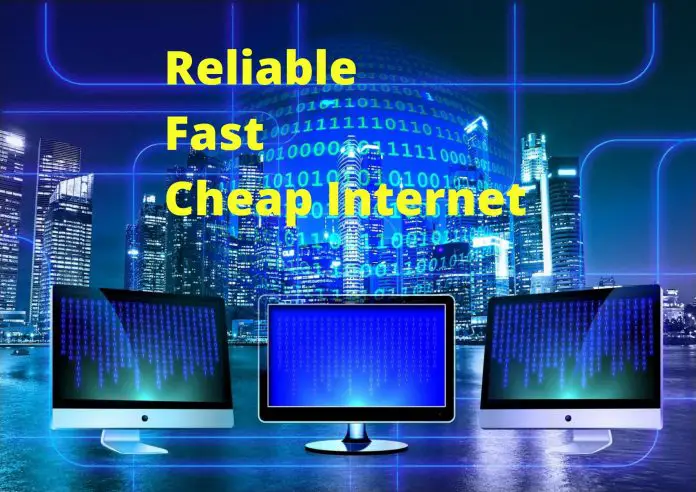 According to Internet World Stats, the number of internet users in Kenya is close to 30%. The role of the internet in modern society cannot be underestimated. In Kenya, numerous internet service providers work round the clock to ensure you get fast and reliable internet. Most businesses depend on the internet, and the absence of it will make them crumble.
Also, several Kenyans who work online heavily depend on the internet to perform their tasks from their home. If you are one of them investing in a reliable internet is a must.  This article unravels the best internet service providers who offer exceptional services. You can use these services on your computer, smart TV or smartphone.
Internet Providers in Kenya Rates Comparison
Internet Providers

Packages & Rates

Coverage

Safaricom

Bronze: 8 Mbps – sh. 2900
Silver: 20 Mbps – sh. 3999
Gold: 40M bps – sh. 5999
Platinum: 100 Mbps – sh. 11999 

Telkom

Monthly plans

12 GB – sh. 1000
30 GB- sh. 2000
50 GB – sh. 3000

90 days plan

Unlimited Plans (Monthly)

Daily13.3 GB FUP – sh. 4000
Daily 16.6 GB FUP – sh. 5500

Airtel

Monthly (All have free WhatsApp)

3 GB – sh. 300
5 GB – sh. 500
12 GB – sh. 1000
20 GB – sh. 1500
30 GB – sh. 2000
50 GB – sh. 3000

90 days plan

25GB – sh. 3000
55GB – sh. 6000
90GB – sh. 9000

Faiba

Faiba Home plans

30 Mbps- sh. 5000
50 Mbps – sh. 10000
75 Mbps-  sh.15000
125 Mbps – sh. 20000

Business package

15 Mbps 1-10 users sh. 10000
25 Mbps 11-20 users sh. 15000
40 Mbps 21-30 users sh. 25000
60 Mbps 31-40 users sh. 30000
75 Mbps 41-50 users sh. 40000
100 Mbps 51-65 users sh. 55000   

Zuku Internet

Internet-only packages

sh. 2500 – 10Mbps
sh. 3999 – 20 Mbps
sh. 4999 – 60Mbps

Triple Play Packages

sh. 2799 – 10 Mbps
sh. 4199 – 20 Mbps
sh. 5299 – 10 Mbps
sh. 6799 – 100 Mbps
sh. 11299 200 Mbps
sh. 22499 – 500 Mbps

Poa Internet

Home Package (Monthly)

Hai (Liquid Telcom)

Hai-Waya: 5 Mbps – sh. 2825
Haiya-Waya: 10 Mbps – sh. 3954
Haiya-Waya: 25 Mbps – sh. 5085
Haiya-Waya: 50 Mbps – sh. 6441
Haiya-Waya 100 Mbps – sh. 11301

Surf Kenya

Home Broadband

4 Mbps – sh. 1500 pm
2000 One-time fee for connection
Uko Poa Public WIFI sh. 10/hr for unlimited use
sh. 50 daily
sh. 350 weekly
sh. 1500 monthly

·         Nairobi

Skynet Broadband

Monthly Packages

Sky 125 2.5 Mbps – sh. 36300
Sky 15 2.5 Mbps – sh. 4300
Sky 20 2.5Mbps – sh. 6800
Sky 25 2.5 Mbps – sh. 10900
Sky 250 2.5 Mbps – sh. 55600
Sky 350 2.5 Mbps – sh. 75100

CheetahNet Solutions

Hourly Rates:

1 hr 2 Mbps – sh. 20 daily
3 hrs 2 Mbps – sh. 50 daily
24 hrs 2 Mbps – sh. 100 daily

Bundle Internet for 30 days:

50 MB – sh. 5
100 MB – sh. 10
200 MB – sh. 20
1 GB – sh. 50
2 GB – sh. 80
4 GB – sh. 150

Weekly Internet:

2 Mbps – sh. 500
4 Mbps – sh. 1000
Safaricom is the leading internet service provider in Kenya. They have internet packages both for businesses and for those working from home. Safaricom provides internet in terms of wireless internet bundles that can be accessed all over the country.  The internet speed is fast thanks to the 4G network that is mostly used by numerous smartphones. Recently, they have rolled out the Safaricom home fiber internet.
This is a service that ensures you can enjoy unlimited internet at the comfort of your home.  Home fiber internet connection currently covers people around Nairobi, Thika, Mombasa, Kisumu, Eldoret, and Nakuru. The Wi-Fi prices are categorized in terms of packages and internet speed. Here are the internet packages:
You can request their services by sending a text message to 400 or even dial *400# using your Safaricom line.
Telekom is also among the best internet service providers that ensure you get fast and reliable internet. Through internet bundles and a router, you can purchase a daily, weekly, monthly, or three months data bundle. Telekom has recently introduced home plans to ensure you feel at home with super-fast 4G internet.
As a new customer, your 4G router comes bundles with 4G SIM cards on the home data profile and a free 10 GB data valid for one month. If you are an existing customer, you should purchase a sim card on the home data plan if you have a router. Here are the home bundle plans that are available for you to choose from.
Airtel Company offers you internet services through internet bundles. You can enjoy the home internet by purchasing a router.
Also, you can use the Modem to enjoy Airtel internet when using your computer. This company keeps revising its data plans to ensure you get the best offers.
Jami Telecommunications Limited is a privately owned Kenyan telecommunication and internet service provider offering broadband and mobile services under the Faiba brand. You can purchase their Faiba mifi from any of the top online shops.
The company ensures you get affordable, reliable, and fast internet at all times. You can subscribe to Faiba home, Faiba business, or Faiba connect. It all depends on your budget and how you seek to use the internet.
You get to enjoy unlimited internet for a month under Faiba home plans plus 24/7 support.
Faiba business plan
Are you looking to install the internet in your business? You can subscribe to the Faiba business plan.                                                                                                     
Zuku is a comprehensive home entertainment solution such as satellite tv, phone services, and Zuku fiber. Unlike mobile internet, fiber internet requires an actual physical connection to a Zuku station.
This perhaps explains why it is not available all over the country. For that reason, you should confirm whether your area is covered. Zuku Fiber is currently available in Nairobi and Mombasa. However, there are plans to expand services to other counties.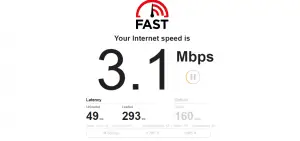 This is a community enterprise that offers you fast, affordable, and unlimited internet. Poa internet runs the largest WI-FI network in Kenya and provides home broadband connections in its network. They offer one of the cheapest internet connections in the country. 
Hai internet provider offers reliable services to numerous users across the country. If you need to install the internet in your office or home, then Hai Internet is a good option. It is provided by the renowned Liquid Telecom. This internet is one is the fastest, most reliable service in the market today. 
Demand for high speed and reliable internet has drawn a lot of players to the market. Among the best is Surf Kenya that is available in over 1000 locations across the country. It works by using Surf hotspots (Surfspots) that allow you internet access. Stream your videos or download music without worrying about latency and buffering.
Also, you can opt to connect to Express WIFI through Facebook. Once you sign up, you get free MBs to get you started. It's available in major cities in Kenya and lets you access Facebook for free plus other frequently used social media sites.  Customer support from this network is top-notch. An agent is always available to sort out your issues.
Skynet Broadband is under Mobile One to One Limited that is one of the best internet service providers in Kenya. They have a hand in communications, applications, and content service provisions across the country. They aim to increase their market share through the provision of fast internet connectivity.
This is one of the most diverse telecommunications companies that boast of an enormous portfolio. The focus is on data and voice with CPE services. Its directors being Kenyans, have a better understanding of what their clients need at all times. With their years of experience in the industry, they only provide the best.
In an effort to gain more popularity, the company has partnered with global partners to increase innovation. They aim to increase the VSAT market, take initiative to market more in East Africa while investing more in reliable customer service.
The name alone invites customers to a world of reliable and fast internet connection. Expect to get both Capped and Burstable access to the internet. You can choose one or the other depending on your preference. The company offers customers routers and aggregation with several upstream providers.
Under network solutions, expect VPN services that permit you to make secure connections over a private network. 
You should choose the best package that works for you to ensure that you have your workload done. It is important to understand the difference between limited and unlimited data.
At all times, unlimited data is recommended since you can get several tasks done without worrying about data usage. When considering subscribing to the internet service we have provided ensure they are covered in your area. 
Before selecting any of the internet providers, it is imperative to get reviews from those using the services from your area. Some may work well in some areas but be sluggish in a different location.
Frequently Asked Questions about ISP in Kenya?
1. Which is the best internet provider in Kenya?
Safaricom Home Fiber is the best ISP in Kenya because of its availability in most parts of the country. The speed of the internet is also good. However, there are complaints about the high monthly charges which may limit the number of installers.
2. Which is the cheapest WiFi in Kenya?
The most affordable internet packages are Telkom, Faiba, Lime Fiber, and Poa Internet. You can get up to 6oGB from Ksh. 1000. Lime Fiber charges Ksh. 2500 in installation costs while the monthly charges are Ksh. 1750. Faiba offers monthly 25GB for Ksh. 1000 but there are daily and weekly options. Poa Internet offers the cheapest monthly package at Ksh. 1500 but the installation cost is around Ksh. 9000.
3. Which is the fastest ISP in Kenya? 
According to SPeed Test, Safaricom has the highest speed score at 29.80. It is followed by Airtel, Faiba and Telkom. 
4. What is the cost of WiFi in Kenya? 
The cost of WiFi installation in Kenya ranges from free to around Ksh. 10000. The monthly fee for most home fiber internet is between Ksh. 1500 and Ksh. 5000. Poa Internet is the cheapest at Ksh. 1500 per month. 
Please follow and like us: