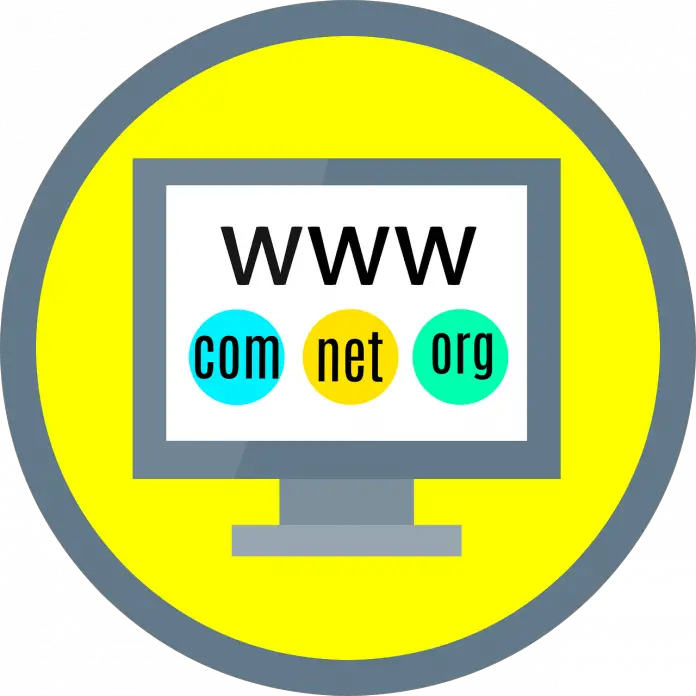 Kenya is a hub for business in Africa and a country with a booming economy. This has led to an increase in businesses, both small and large. The demand for web hosting solutions grows as more companies begin operations. A website is a must-have for any business that wants to be competitive in today's market, but hosting that website can be expensive.
A hosting provider assigns storage space on a web server to a website to contain its data. This process allows visitors to view online files from a web browser. Whether looking for cheap web-hosting or enterprise-level hosting, growing businesses need to find the right website hosting company.
Related: The Best ICT Companies in Kenya
Website Hosting Companies in Kenya
| | | | | | | |
| --- | --- | --- | --- | --- | --- | --- |
| Web hosting company | Uptime | SSL Certificate | No. of website | Storage | Security | Annual Cost (Ksh.) |
| Sasahost | Average | Free | Unlimited | 25GB | Secure | 2500+ |
| Safaricom Web Hosting | Moderate | Free | 1 | 100GB | Secure | 1300+ |
| Web hosting Kenya | Good | Free | Unlimited | 30GB | Secure | 2100+ |
| Kenya Website Experts | Good | Free | Unlimited | 30GB | Secure | 2100+ |
| Truehost | Good | Free | 50 cPanel accounts | 30GB | Secure | 3000+ |
| Bluehost | Best | Free | 1 | 50GB | Highly Secure | 4200+ |
| HostPinnacle | Good | Free | Unlimited | 35GB | Secure | 1500+ |
| Move Host Kenya | Good | Free | 1 | 5GB | Secure | 500+ |
| DomainRacer | Best | Free | 1 | 100GB | Highly Secure | 1200+ |
| Shujaa | Moderate | Free | 1 | 500MB | Moderate | Free |
List of Web Hosting Companies in Kenya
Sasahost Limited is a Kenya-based private information and communication technology (ICT) firm set up in 2009. They have substantial expertise in the web hosting business, offering both direct consumers and resellers secure and professional services.
They also provide domain name registration services in addition to Web Hosting Services. Sasahost also offers both shared and dedicated web hosting plans. Furthermore, they are highly dependable when it comes to service delivery.
Safaricom is a Kenyan mobile network operator and the largest mobile service provider as far as Kenya hosting companies are concerned.
The company provides wireless communication services such as SMS, internet access, voice mail, and other value-added services to over 22 million subscribers as of September 2016. They also offer web hosting for their customers.
Web Hosting Kenya offers cheap web hosting services in Kenya with 24/7 support & a 99% uptime guarantee on all types of hosting plans from shared to dedicated servers at affordable prices suitable for any business website or blog.
Their packages are budget-friendly & competitively priced compared to other providers within the same category, making it one of the best companies offering this type of service in Nairobi
Kenya Website Experts is a web design and development company that offers website hosting services to its clients. The Nairobi-based firm has distinguished itself as one of the best one-stop-shop for local businesses.
It's one of Kenya's oldest web hosting firms, from which numerous others emerged. They offer free domain registration services, web hosting, web design, bulk SMS services, unlimited storage space, and bandwidth, as well as a 45-day money-back guarantee on all their plans.
Truehost Cloud Kenya is a branch of Truehost Cloud, a worldwide cloud provider that offers cloud computing, storage, licenses, backup, and innovative API to resellers and web hosting firms. It was established in 2016 to offer domain registration, cloud SSD web hosting, SSL certificates, and cloud servers in Kenya.
It boasts as the fastest-growing web and cloud hosting firm with the best prices for web and domain hosting companies in the country. Their web hosting services include free SSL certificates. It also provides 24/7 support services to clients. The company's services extend to small, medium, and large business websites in Kenya.
Bluehost is an international web hosting company that assures its users of perfect hosting services at affordable rates. Bluehost stands out from other web hosting providers due to the unlimited number of websites one can host under a single hosting plan.
Users can easily upgrade their plans to gain access to more advanced features at will. Bluehost users access custom themes, SSD storage, optimized CPU resources, and 24/7 customer support services.
HostPinnacle provides cheap web hosting services in Kenya. It offers free .co.ke websites, SSD storage, free SSL certificate, and hosts unlimited websites. It's ideal for websites with little or moderate traffic. Customer service is top-notch, and they're available all the time, just in case your website malfunctions.
HostPinnacle provides the finest reseller web hosting services in Kenya tailored to meet the needs of small web hosting firms and creative website builders. Customers can upgrade to larger reseller packages with more webspace and cPanel accounts as the business expands. HostPinnacle will also appeal to internet hosting resellers in Kenya, who can trust the firm to provide 99.9% uptime for their clients and exceptional customer service.
Move Host is the best bet for anyone looking for the cheapest web host. Users can begin with a free hosting package before moving to a paid plan. With as low as Ksh. 500 annually, users can get 5GB storage space with unlimited email addresses linked to it.
Equipped with the cloud server and Linux server hosting possibilities, Move Host is one of the few firms in Kenya providing 1-core VPS and dedicated web hosting services. The company also provides various Reseller Hosting solutions for companies and web designers who want to go big quickly.
DomainRacer is among the top web hosting and domain extension firms in Kenya, ideal for speed, low cost, and security. It is famous for its low price and a plethora of features. Each web hosting and domain plan includes a free SSL certificate for life, unlimited storage, bandwidth, and numerous other features. Advanced plans attract free .com and .in domain names.
DomainRacer ensures that the client's website runs smoothly with a 99.99% server availability rate and lightning-quick technologies to improve site speed. They have four-level server locations in India, the United Kingdom, the United States of America, Germany, France, Singapore, Canada, and two more will be added soon.
Shujaa is unquestionably the finest free web hosting service provider in Kenya, offering fast, secure, and simple web hosting with an included free SSL certificate. Their services are tailored to attract more customers who will subscribe to their paid plans later.
The free hosting plan in Shujaa comes with a 50GB monthly bandwidth, 500MB storage space, and unlimited email accounts for its customers.
Cost of hosting a website in Kenya
Depending on your needs or the demands of your business, web hosting services in Kenya may cost anything from Ksh. 500 to Ksh. 10,000 per year. The more advanced the features are, the higher the price. Several criteria determine the price, but this range offers a good starting point.
These companies offer reliable and affordable web hosting services perfect for small businesses and startups. Be sure to check them out if you are looking for a good host for your website.
Web Hosting in Kenya FAQS
Q: What features make a good web hosting company?
Customer support services, speed, security, and uptime.
Q: What do web hosting packages entail in Kenya?
Storage space, number of email accounts, databases, monthly bandwidth, DNS management, subdomains, SSL certificates, customer support, DNS management, site building tools, uptime, marketing tools, and SEO tools
Q: Why do you require web hosting for your business?
To reach a wider audience
To operate seamless 24/7
It is a cost-effective means of advertising
To have a competitive advantage in the market
Q: What are the available options for web hosting services in Kenya?
Shared hosting, virtual private server, dedicated, cloud, and reseller hosting services.
Q: Are the free web hosting companies in Kenya legit?
Yes. Most web and domain hosting companies offer free hosting to create a user base that can, later on, subscribe to their paid plans.
Q: Can I transfer my domain name to another hosting provider?
Yes. Most web hosting services allow users to transfer their data to another hosting platform. While some are free, others charge for their services.
Q: What skills are required to host a website?
Hosting a website is not a technical process. Web hosting companies also provide 24/7 customer service support for technical solutions to your problems.
Please follow and like us: