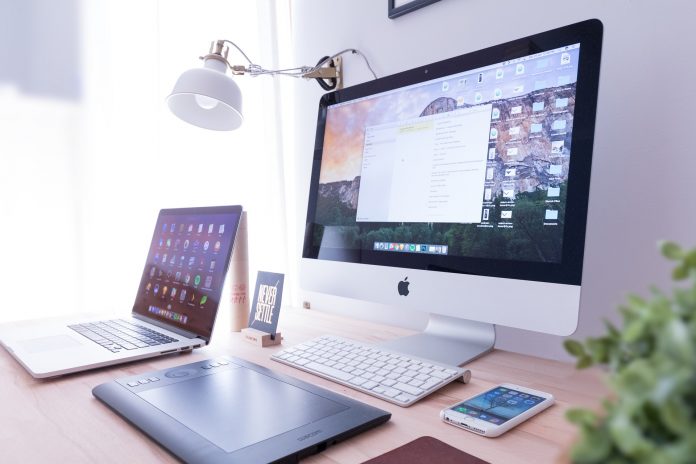 At the end of 2019, Kenya's ICT market was worth $17mn, according to Business Monitor International (BMI). 60% was accounting for computer hardware investment while the rest was from ICT services. Also, within a decade, Kenya's ICT sector has grown six times larger than the way it was at the beginning. This has seen the spiking up of many ICT companies across the country.
By the end of 2020, the ICT industry in Kenya is expected to contribute 8% of its GDP. This is achievable through different IT-enabled services. Besides, it is expected to create 250,000 jobs among Kenyans.
Top ICT companies in Kenya
ICT company

Services

Contact

Location

Bitlink Company Ltd

Cyber security

Cloud backup & disaster recovery

IT productivity training

Power solutions 

+254 20 2727904/ +254 795 717319

 

1st Ngong Avenue, Nairobi

Teledata Technologies

Enterprise voice solutions

Call center solutions

Cloud solutions

Innovative ICT solutions

Sales@teledataafrica.com/ info@teledataafrica.com

+254 20 5144377

Mombasa Rd, Nairobi

ICT Africa

System design & project management

ERP recommendation

Mobile applications

+254 715 995266/ +254 775 995266

Mombasa Rd, Nairobi

Blueweb Technologies

SEO services

Software development

+254 20 5100445

Kenya Police Sacco Plaza, Ngara, Nairobi

Manage IT Africa

Security solutions

Enterprise communication solutions

+254 707 855866

 

Kalson Towers, Nairobi

Liquid Telecommunication Kenya Ltd

Liquid virtual workplace

Microsoft 365

Cloud connect

+254 020 5000000

Mombasa Rd, Nairobi

Nexus ICT Ltd

Connectivity solutions

Technical support

Sale of hardware & software

+254 020 4453219

Mpaka Rd, Westlands, Nairobi

Octopus ICT Solutions Ltd

E-learning content development

Website development

Domain name & hosting

Training and support

+254 020 2669218

 

Off Argwings Kodhek Rd, Hurlingham Rd, Nairobi

Isolutions Associates

Network security

Data security and privacy

Database and web application security

User identity security

+254 20 2106653

Chiromo Rd, Nairobi

Vivanet Solutions Ltd

Software development and process automation

Building access control solutions

IP & analog telephony

+254 786 339763

Chiromo Rd, Nairobi
List of ICT Companies in Kenya   
 Bitlink is one of the biggest ICT companies in Kenya. It provides hassle-free IT solutions, services, and products across the country. Besides, the company offers IT productivity training for your organization at a pocket-friendly price.
Therefore, if you have never-ending IT issues with your computer hardware and software, reach out to Bitlink. The ICT company partners with IT experts like Lenovo, Microsoft, and Cisco Systems to deliver their services.
It is an ICT company based in Kenya to offer specialized ICT Business solutions and services to the growing market. Teledata team of professionals provides a wide range of services. This includes ICT infrastructure design and development, ICT staffing and consulting, system integration, among others.
As one of the IT supports companies in Kenya, Teledata has a vision of offering the best ICT solutions to allow companies to deliver quality services. The company embraces a culture of innovation, agility, customer satisfaction, and teamwork while working with you.
ICT Africa is based in Nairobi since 2012. The ICT company helps companies in evaluating and selecting software plus managing the implementation. Also, the company provides IT strategy and expert witness services to business firms.
ICT Africa is one of the best tech companies to work for in Kenya. This is because they care for the staff. The company allows you to grow your skills in the ICT industry. When it comes to salaries, the company has the best range any ICT graduate would wish to get.
It is one of the ICT companies in Nairobi. Blueweb has nine employees who are working from Police Sacco Plaza in Ngara, Nairobi. Mostly, they handle clients in the Netherlands or those whose headquarters are based there. The company offers SEO and software development services to various companies.
When it comes to Blueweb professionals, they have excellent skills. The team offers ICT services to your firm and teaches your employees how to work with the systems. Therefore, if you want beneficial IT software in your company, reach out to Blueweb Technologies.
Manage IT Africa is a company that puts focus on IT infrastructure, enterprise solutions, and SAP. Besides, it offers managed services, system integration, among others. The ICT company serves Kenya, Rwanda, Tanzania, and Uganda. For 20 years, the company is known for running various businesses across Africa.
The ICT company works with high-profile companies to offer its services to clients. These partners include Dell, Cisco, Bitdefender, etc. You can visit their office at Kalson Towers in Nairobi and experience their excellent services.
It is part of the Telecommunication Services Industry and one of the software companies in Nairobi, Kenya. The company has 58 employees who are well conversant with different ICT solutions, services, and products.
Liquid Telecom came up with the largest Africa's independent fiber network. It spans over 73,000km and operates data centres in Cape Town, Johannesburg, and Nairobi.
Nexus is an ICT solution provider that helps companies optimize their existing ICT infrastructure. Also, the ICT company offers solutions that allow firms to reduce their operational costs and increase their revenue.
The company works toward becoming the preferred ICT solutions provider across East Africa. Moreover, as one of the IT companies in Westlands, Nairobi, Nexus has a team of professionals who can achieve the vision.
Octopus started to function in the Kenyan ICT field in 2005. Also, the ICT company was licensed by the Communications Authority of Kenya as an ASP in 2007. Over the years, the company offers digital content services to educational institutions and publishers.
Octopus works with clients like Kenya Teachers Training College, Sidian, KCB, Airtel, and Stanbic Bank.  You can reach out to Octopus for services like web development, domain name & hosting, training, and support, plus others.
It is one of the IT companies in Kenya offering internships to ICT graduates.  Therefore, if you have a background in network security, forensics investigations, and data security, you can apply for an opportunity.
For the last 16 years, Isolutions has helped companies to have an end to end data and network system protections in the Sub-Saharan countries. The ICT company comes up with tailor-made solutions to ensure your satisfaction as the client.
Vivanet is a leading provider of Audio Visual (AV) and security solutions in East Africa. The company offers services from design, supply, delivery, installation, testing, and commissioning. Afterward, the company ensures that maintenance is done accordingly. Also, it trains you on how to work with the system.
The ICT company works for some of the biggest companies in Kenya. This includes Safaricom, Aga Khan Foundation, Diamond Trust Bank, Kenya Association of Manufacturers, etc.
Please follow and like us: