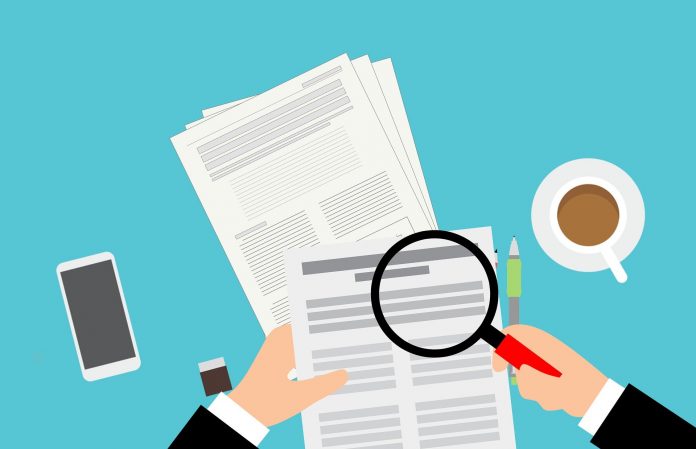 Do you want auditing services for your company? Do you want to know whether your business is operating in the intended financial lane? Audit firms in Kenya have got you. You can employ an internal or external auditor to check and evaluate the investment progress of your organization.
Audit firms help you to ensure that your company's financial records are accurate. As a result, your business runs smoothly and makes profits. Therefore, invite a legit audit firm to analyze your organization's financial position.
List of the Best Audit Firms in Kenya
Audit Firm
Services
Contact
Location
MGK Consulting
Audit & Assurance

Accounting

Payroll

Business advisory

info@mgkconsult.co.ke

+254 715 248882/ +254 733 533449

Mayfair Business Centre, 2nd Floor, off Parklands Rd.
Geoffrey Gitau & Co.
Accounting & bookkeeping

Auditing & assurance

Kenya diaspora tax services

info@gitauauditors.co.ke

+254 707 b338007/ +254 775 461712/ +254 722 550625

6th Parklands Avenue, off Limuru Rd, Nairobi
Cezam and Associates Ltd
Internal auditing

Management consultancy

Investment advisory

+254 20 2214180/ +254 723 751429
Koinange Street, Mercantile House, Nairobi
Mazars Kenya
Audit

Accounting and outsourcing

Advisory

contact@mazars.co.ke

+254 20 3861176/9

Green House 3rd Floor, Ngong Rd, Nairobi.
Taxplan Consulting Ltd
Audit & assurance

Information system audit

Bookkeeping

+254 020 5203753/ +254 0721 587039
Around Yaya Centre, Nairobi
Swan Consulting
Accounting

Audit

Business management

+254 20 2215089
Thika
Gachoka Lutukai & Associates
External audit

Internal audit

Forensic audit

info@ga.co.ke

+254 20 5101064/ +254 733 627620

Bishop Magua Centre, Ngong Rd, Nairobi
Upplex Accounting & Management Consultants
Auditing

Consulting

Financial

info@upplex.co.ke

+254 774 877539/ +254 755 775539

Monrovia St, Nairobi
Crowe Horwath Kenya
Audit

Tax & compliance

Risk & forensic consulting

info@crowe.co.ke

+254 020 3860521/ +254 020 3882073

Morningside Office Park, Ngong Rd, Nairobi
Deloitte
Audit & audit

Financial advisory

Tax

admin@deloitte.co.ke

+254 719 039000/ +254 41 2225827

Deloitte place, Waiyaki way, Muthangari, Nairobi

Imaara Building, Off Nyerere Rd, Mombasa
MGK Consulting is one of the audit firms in Nairobi. It is a member of Nexia International and ICPAK. For more than 20 years, the MGK experienced staff has offered a wide range of business solutions.
If you want auditing and assurance, accounting, and tax services, MGK has the best. Besides, the audit firm helps in registering new businesses. With MGK, your company operates on the right financial track all through.
Geoffrey Gitau & Co. falls under the ICPAK list of audit firms. Also, it partners with iTax and The Sacco Societies Regulatory Authority (SASRA) to perform its duties. The audit firm offers auditing and assurance services that are unbiased for your business financial records.
Besides, the firm can help you in accounting and bookkeeping. As a result, you have the proper accounts of your business cash inflow and outflow. Lastly, GGC provides payroll services.
3. Cezam and Associates Ltd
Cezam and Associates Ltd offers internal audit services to different business sectors. With in-depth knowledge of the Kenyan market, the audit firm advises on investing in various fields. As a result, you become an excellent entrepreneur in the niche that you love.
As one of the audit firms in Nairobi CBD, Cezam has a large clientele. Clients flow in their offices for tailored auditing solutions. The firm's offices are open from Monday to Saturday between 8 am and 5 pm.
It is one of the leading audit firms in the world, with offices in Nairobi, Kenya. The company has more than 40,000 employees serving about 90 countries and territories. If you want audit, advisory, and tax services in any sector, Mazars Kenya has the solution.
In the auditing serving provision, Mazars compiles an advisory letter for your business. The audit firm outlines any weakness observed in your Internal Control Systems. Besides, you get recommendations to help improve your entrepreneurship game.
For more than 15 years, Taxplan has offered business financial solutions in Kenya. The audit firm works closely with MGI Alekim LLP and Batian Registrars LLP independent organizations.
You can get taxation, bookkeeping, and training services at Taxplan. Besides, business advisory and human resource management services are available. Through MGI LLP, the audit firm provides auditing services while Batian Registrars LLP gives company secretarial services.
6. Swan Consulting
It is a fast-growing auditing firm with headquarters in Thika. Swan Consulting came in in 2017 to offer accounting and auditing services. The audit firm aims to carefully expand profitable financial services that lead to customer profitability.
Swan specializes in audit, accounting, business management, and taxation services. If you have a business or want to start one around Thika, the audit firm will help you manage your finances well and make sales.
Gachoka Lutukai & Associates audit firm has 17 years of experience. The audit firm does an external audit, internal audit, forensic audit, IT audit, and taxation consultancy. The Institute of Certified Public Accountants Kenya (ICPAK) has registered it,
It has a team of more than ten professionals dedicated to their duties. Also, GLA is one of the audit firms offering an internship in Nairobi. Therefore, if you are an auditing and accounting student, you can apply for the opportunity.
It is one of the big four audit firms in Kenya. Upplex professionals are gurus in auditing, financial, advisory, accounting, and tax service provision. Also, you can register your company, NGO, Sacco, or partnership through the audit firm.
All the services that Upplex provides are priced depending on the scope of work. However, the pricing is pocket-friendly to every client. Therefore, you can contact the audit firm for your auditing needs.
Crowe Global is one of the top 10 audit firms in the world. The Crowe firms in Kenya are Crowe Erastus & Co., Crowe Infrastructure Africa, and Crowe COR LLP.
The Crowe firms in Kenya deals with audit, tax & cover corporate finance, risk consulting, and information technology. In auditing, the firm helps you in securities exchange reporting and forecasts and projections of your business.
It is a UK private company with offices in Kenya. The audit firm specializes in audit & assurance, tax, financial & risk advisory, and consulting. The solutions are available to every industry like government and public office, health care, and life sciences.
Deloitte is one of the audit firms based in Westlands, Nairobi. Also, it has offices in Mombasa to make its auditing services accessible to all. With the help of the audit firm, your business can scale to higher heights.
An audit is a crucial need for your business. Invite the best audit firms in Kenya to work with you.
Please follow and like us: