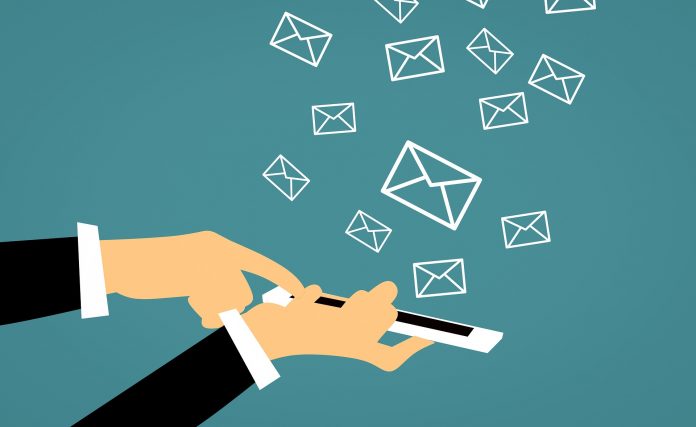 Do you want to engage and interact with your audience and prospects faster and affordably? Do you want to promote your new products or alert your customers about the available discounts? Affordable Bulk SMS from various providers is the way to go.
Bulk SMS helps you pass a message across to many clients simultaneously. It allows companies and organizations to grow their business. Besides, you nurture and develop your customer's trust by communicating with them frequently. Therefore, connect with bulk SMS providers to increase your business sales.
10 Bulk SMS Providers in Kenya
Bulk SMS Provider
Services
Contact
Location
Crystal Technologies
SMS Alerts and Reminders for Schools
support@crystaltech.co.ke +254 20 4404074
IPS Building, 10th Floor, Kimathi Street, Nairobi
OraMobile Kenya
Ring back tones USSD Short Code Phone number databases

0724 926871

TRV Office Plaza, 7th Floor, Suite 7D, Muthithi Road, Nairobi
SMSLeopard
SMS payment reminders Personalized SMS marketing SMS group messaging

0718 876044

0787 050584

Rehema Place, A6 Junction of Ring Road and Ngong Road
Telkom Kenya Ltd
SMS bundles

020 4952001

Telkom Plaza, Nairobi
Advanta Africa Ltd
Bulk SMS API SMPP API USSD API guide Airtime API

0709 186000

0724 314614

Kipro Center, 2nd Floor, Nairobi
Mobitech Technologies
Bulk SMS Short Codes USSD Mpesa Integration

0722 158772

0702 739804  

Commercial Centre, Ring Road, Westlands-Nairobi
MSpace Solution Ltd
Bulk SMS USSD Bulk Email Survey

0722 962934

Elysee Plaza Building, Kilimani Road-off Ngong Road, 2nd Floor, Nairobi
Movetech Solution Ltd
Free SMS API Bulk SMS integration  Bulk SMS pricing

0742 063355

0733 174743

0721 722333

Njenga House, Tom Mboya Street, 5th Floor, Nairobi Kahawa Wendani, Thika Road
Uwazii Mobile
Blast text messaging Text integration SMS API

0722 157527

90 JGO Office, Nairobi
Airtouch Connection
Bulk SMS Scheduled SMS Multimedia SMS Group SMS

0723 403466

0709 969222

 
List of Bulk SMS Providers in Kenya
Crystal Technologies offers bulk SMS services to schools. The company helps parents and schools to communicate effectively. Parents can get their children's performance, upcoming school events, and closing dates through the bulk SMS services.
The bulk SMS feature allows the school to send personalized texts in bulk from the computer to parents and students. Also, you can set a time when you want a specific SMS to be sent. Therefore, the bulk SMS provider has made it easy for schools to communicate with parents easily. 
Google Rating: 4.7 ⭐⭐⭐⭐⭐ (50 Reviews)
It is an award-winning bulk SMS service provider in Kenya. You can get OraMobile Kenya free bulk SMS accounts in different parts like Nyeri, Nairobi, and Nakuru. Also, you can enjoy a cost-effective premium bulk SMS solution.
The company provides services in Ring Back Tones, Short Code, and Databases for Phone numbers to organizations. Also, they are there 24/7 to offer support. Finally, the bulk SMS provider's interface and API are user-friendly. 
Google Rating: 4.9 ⭐⭐⭐⭐⭐ (28 Reviews)
Is SMS messaging a crucial part of your business? Relax, SMSLeopard has got you. The company allows you to do bulk SMS marketing campaigns, group texting, and SMS payment reminders.
The bulk SMS provider can help you open an individual, business, or enterprise account to serve your customers. You can visit their offices in Nairobi to inquire more about bulk SMS services. 
Google Rating: 4.9 ⭐⭐⭐⭐⭐ (14 Reviews)
Telkom is one of the cheapest bulk SMS providers in Kenya. Whether you are an institution, business, or SMS reseller, you can subscribe to Telkom's bulk SMS service. Besides, you can text Safaricom, Airtel, or any other Kenyan network.
The minimum bulk SMS package at Telkom Kenya goes for Ksh 15,000. When you prepay for your bulk SMS service, you won't incur any other cost until your package expires. However, you cannot use the package to send messages to international numbers. 
Google Rating: 4.4 ⭐⭐⭐⭐ (566 Reviews)
AdvantaSMS allows you to send bulk messages from your phone through an app or website integrated free API. Besides, you can access free bulk SMS software in Kenya for passing messages to your target audience.
The bulk SMS provider offers clients USSD, airtime, bulk SMS, and shortcodes. The company has over 1,000 companies they work with, including Madison Group, Unilever, NIBS Technical College, and Riara Group of School. You can send up to 1 million messages through AdvantaSMS. 
Google Rating: 4.2 ⭐⭐⭐⭐ (41 Reviews)
 The bulk SMS provider helps you have a web portal that will easily allow you to find your clients' contacts. Also, the portal enables you to plan for product campaigns and send SMS in any local language. Besides, you can send personalized SMS in bulk.
You can send the bulk SMS via your web interface of SMS API to Safaricom users. MobiTech provides transactional, promotional, and business bulk SMS packages. Also, you can get airtime, USSD, shortcodes, and MPESA integration. 
Google Rating: Not Rated Yet 
MSpace is a leading bulk SMS provider in Kenya and Uganda. The company has worked with clients like Safaricom, the Communications Authority of Kenya, Old Mutual, and Mount Kenya University.
MSpace bulk SMS service allows you to instantly send SMS with your organization's name to local and international customers. Besides, you can send a long SMS with up to 1024 characters. Finally, you can schedule the time and the date to send the texts. 
Google Rating: 5 ⭐⭐⭐⭐⭐ (20 Reviews) 
Are you a bulk SMS reseller or client? Movetech is the best premium SMS provider in Kenya, with a rate of Ksh 0.65 per SMS. The company allows you to send SMS online to any part of the country using your company's name. 
You can get a free SMS API to connect to any software from the bulk SMS provider. The SMS API is available for low-rate bulk SMS users and corporate users like schools. Also, you can access the Long Code and Short Code SMS services. 
Google Rating: 4.3 ⭐⭐⭐⭐ (36 Reviews) 
Uwazii Mobile helps businesses reach customers through its online SMS gateway. As a result, the company can support and provide an SMS API and a web portal.  You can send millions of texts to clients worldwide faster and at an affordable cost.
Besides, the bulk SMS provider allows you to deliver messages through over 1,000 international networks worldwide. Some of its clients are AMREF Health Africa, Olivado, and Webmaster. 
Google Rating: 4.5 ⭐⭐⭐⭐⭐ (4 Reviews) 
Airtouch allows you to send bulk, group, multimedia, and scheduled SMS to your clients. The company sends about 100 messages in a minute while sending messages to over 1.1 million recipients daily.
Airtouch has ten years of experience in bulk SMS service provision.  Lastly, the bulk SMS provider partners with Airtel, Safaricom, Bamboo Group, and Orange to deliver quality services. 
Google Rating: 5 ⭐⭐⭐⭐⭐ (2 Reviews) 
Please follow and like us: