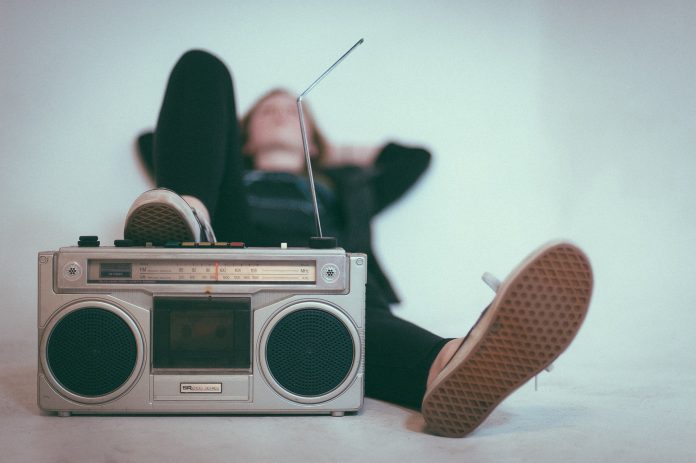 In Kenya, there are more than 100 radio stations. According to Geopoll data, the highest radio listenership in Nairobi county during the morning hours goes to Classic 105 from July to August 2019. The radio station takes an audience share of 19.5% between 6 am-10 am when Maina Kageni and Mwalimu King'ang'i host The Morning Breakfast. Other radio stations that dominate the airwave in Nairobi include Radio Jambo, Kiss 100 and Radio Citizen.
In the rural areas, audiences between the age of 15 and 34 listen mostly to Swahili radio stations in the morning hours. Radio Citizen takes a share of 10.8% while Radio Maisha takes 9.7% of the audience. Also, Radio Jambo is on the list with a share of 8.9%.
Related: The Most Watched TV Shows in Kenya
Top 10 radio stations in Kenya
Radio station
Shows
Presenters
Radio Jambo
Patanisho breakfast show
Mazungumzo wazi wazi debate
Mbusii na Lion Teke Teke
Maskani Injili Jumapili
Gidi and Ghost
Massawe Japanni
Bramwell Mwololo
Lion and Mbusii
Eudias Kigai
Classic 105
Maina and Kingangi breakfast show
The drive
The classic kick off
Maina Kageni & Mwalimu King'ang'i
Roy Karunize
Carol Radull
Capital FM
Capital breakfast
The All-New Capital Weekend
The Capital Weekender with Ministry of Sound 
Roman Kemp
Will Manning
Aimee Vivian 
Hope FM
Activate
Adams Cave
Pitch side  
Kerry Kagiri
Amani Aila
Maria Makau
Milele FM
Milele breakfast
Milele Drive
Alex Mwakideu
MCA Tricky
Jacky Nyamide
Radio Citizen
Chapa Kazi
Jambo Kenya
Drive on reloaded
Vincent Ateya
Melody Sinzore
Inspector Mwala
Kiss FM
Kiss breakfast
Jalang'o
Kamene Goro  
Radio Maisha
Rumba
Attention Drive show
Billy Miya
Emmanuel Mwashumbe
Mbaruk Mwalimu  
Hot 96
The Hot breakfast
Morning After
Groove Train
Jeff Koinange and Prof. Hamo
Lulu Saidi
Willis Raburu
Ythera Mwangi
Truth FM
Dawn Break
Pathfinder
Gospel Switch
Rose Okinda
DJ Terrots
Moses Kuria
Chrisphine
List of the Top Radio Stations in Kenya
1. Radio Jambo
Radio Jambo is a Swahili radio station hosted in Nairobi. Some of its shows include Patanisho, Maskani, Injili Jumapili, Pembe za Kenya, Gidi na Ghost Asubuhi and Mbusii na Lion Teke Teke.
 You can get news, sports, music, and podcasts from Radio Jambo. Also, you can listen to this radio station online if you don't have a radio. If you love Swahili, Radio Jambo is the place to listen to some of the best Swahili shows.
2. Classic 105
Classic 105 hosts one of the most popular radio shows in Kenya in the morning hours. The breakfast show with Maina Kageni and Mwalimu Kingangi is a cup of tea to most Kenyans. It is a show that mostly talks about marriage affairs.
The radio station offers talk shows and news that comes along with classic rock, R&B, and pop hits music. For the music lovers, keep tuned at Classic 105 because it lives its slogan- No. 1 for the soul and great hits.
3. Capital FM
Capital FM was first aired in 1996 under the ownership of Chris Kirubi. The radio station is among the most recognized ones in the country because it keeps you updated with the latest trends across the globe. 
You can listen to Capital FM live from your phone, laptop, or iPad. The radio offers a lot of information to listeners on lifestyle, sports, news, and business. As one of the most popular radio stations in Kenya, it has presenters who bring life to their various shows.
4. Hope FM
 Hope FM is the leading Christian radio station in the country. The radio station not only offers life-changing sermons but also updates on daily issues and inspiring music. Broadcasting is mostly done in English and partly Swahili.
You can listen to this best radio station in Kenya 2020 from Nairobi on 93.3 FM. Besides, in Coast, you can access Hope FM on 101.9 FM, Rift Valley, Western region, and Nyanza on 92.0 FM.
5. Milele
This is the home of African hits. You can turn in day and night to enjoy entertainment, educational, and inspirational shows. The presenters from this radio station love what they do, and as a result, they blend with listeners so well.
One of the most listened shows at Milele is the breakfast show with Alex Mwakideu and MCA Tricky. The guys make the show lit and attract a great crowd of listeners. Also, the radio station has won several industry awards over the years.
6. Radio Citizen
According to the latest Synovate report, Radio Citizen is a leading station across the country. About 40% of Kenyans tune in to this radio station per week. Also, Radio Citizen uses Swahili to broadcast and, therefore, easily connects with listeners. 
The diversity of the presenters at Radio Citizen helps them to cover all the audience needs. Both young to old can enjoy endless entertainment, news, business, and other shows.
7. Kiss 100 FM
It is one of the top 10 radio stations in Kenya 2020.  If you want updates on the latest trends in the country, listen to Kiss 100 FM. The morning show from 6 am-10 am with Jalas and Kamene has attracted numerous audiences.
Also, as you travel back home in the evening, you can listen to the evening show and enjoy top adult contemporary, rock, pop, and reggae music. Besides, you can listen to the radio station from any part of the country. This is because they have quality coverage.
8. Radio Maisha
Radio Maisha is a Swahili radio station hosted in Nairobi. The radio station provides news, politics, sports, and entertainment programs. You can stream live all the programs and watch them at your comfort.
The radio station has a google play app. You can download it because it is compatible with all your devices. As a result, you can get the latest news and entertainment through this app.
9. Hot 96
Hot 96 is one of the top 10 most listened radio stations in Kenya. With presenters like Jeff Koinange, Professor Hamo, and Willis Raburu, the radio station hits many homesteads across the country.
When it comes to shows, Hot 96 has the Morning After with Ythera Mwangi, a super lit one. Also, there is Happy Hour with Annita Reay. This shows bring life and laughter together.
10. Truth FM
Truth FM is one of the top radio stations in Kenya. It is a Christian radio station from African Inland Church that came in 2008. The radio station aims to spread the gospel in Kenya and across the world.
If you love soothing worship music, Truth FM has the best. When it comes to programs, the radio station offers educational and life-transforming shows. Through Truth FM, many lives have transformed into better persons.  
Please follow and like us: