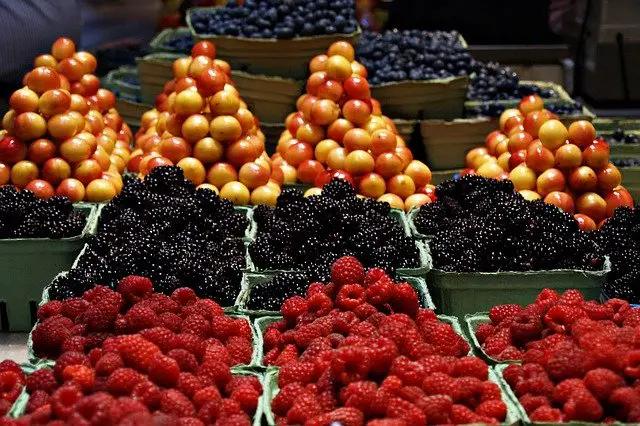 The Kenyan economy is vibrant and booming. Now is the right time to jump in and start that business you've been thinking about. In all of East Africa, Kenya ranks at the top as the best environment to set up an SME (Small and Medium Size Enterprise). But which are the profitable businesses you can do?
The country ranks 56th in the world when it comes to ease of doing business. In 2019, Kenya had a $99.246 billion GDP. Such impressive numbers keep attracting many locals and foreigners to trade and build companies.
Ranking as the 62 largest economies in the world is no mean fit. It shows there is room to create a new enterprise and turn a profit in Kenya. When you want to start a business in Kenya, choose a profitable industry. With enough capital, under Kshs. 100,000, you can build your dream.
Related: The Most Profitable Businesses in Kenya Under 10k
Small & Medium Profitable Businesses in Kenya
Name of Business
Capital Estimate
Requirements
Cereal Shop
Kshs. 90000
Shop to rent
Shop Permit
Assorted cereals
Packaging materials
Weighing scale
Fruit Vendor
Kshs. 70000
Vending license
Health Permit
Initial stock
Well-built stall
Beauty Accessory Shop
Kshs. 80000
Business Premise
License
Initial stock
Property management
Kshs. 100000
Office space
Company registration
Office equipment
Office furniture
Business License
Online Clothing Shop
Kshs. 30000
Distributors
Online social accounts
Models
Baking Cakes
Kshs. 80000
Oven/ Charcoal cake oven
Baking utensils
Decorating wear
Ingredients
Snack Cafe
Kshs. 95000
Café premise
Business Permit
Health license
Kitchen equipment
Café seats and chairs
Display area
Cooking utensils
Ingredients
Cook
Butchery
Kshs. 82000
Butchery premise
Business License
Health license
Weighing scale
Initial stock
Freezer
Commercial Poultry Farming
Kshs. 85000
Chicken House
Chicken
Chicken feed
Salon
Kshs. 87000
Shop to let
Business Permit
Interior decoration
Salon Equipment Salon furniture
List of Businesses in Kenya (Under 100k)
1. Small Cereals Shop
Cereals such as green grams, assorted beans, cowpeas, njahi (black beans), among others, are prevalent in all homes. Many Kenyan homes purchase grains regularly at retail prices. Pick a spot to set up a small shop with enough foot traffic. This is one of the most profitable businesses in Kenya.
You can rent a small stall in your local market. As people come to buy their daily necessities, cereals will be part of it. Get varieties to keep people coming back for more and more.
Rent for a small shop can be Kshs. 5,000.
Also, get a permit/trade license from the local authority, which is Kshs. 5,000 as well.
Check for wholesale cereal shops in your area. It can be in the main town near where you want to open the cereals shop. As you check prices, consider quality as well. You want grains that move; therefore, quality is essential.
Currently, a 90kg finger miller bag is retailing for around Kshs. 6700. Sorghum of the same amount is Kshs. 5400, and Dry maize is Kshs. 2700.
Get a list ready of all the cereals you want to purchase. You can start with 30kg of each as you begin the business. Clearly brand your shop and arrange it attractively.
Get the right weighing scale that retails for Kshs. 10,500.
Accurate measurements help your clients have faith in your business.
2. Fruit Vendor
Setting up a larger fruit stall takes more capital.
For one, you need a vending license from the county offices. It goes for Kshs. 5,000.
Having a medical permit gives you a clean bill of health. The cost is Kshs. 1,000 at the county hospital.
Be a vendor that people see as a one-stop shop. You have all the fruits that are a favorite for most Kenyans. These include oranges, bananas, pawpaw, avocados, lemons, grapes, pineapples, pears, apples, etc.
Having an assortment of fruits means people won't have to move to another vendor to buy other fruits.
The initial stock can cost you upwards of Kshs. 10,000.
A good stall made of metal holds fruits better because it's sturdy. Getting one made ranges from Kshs. 25,000 to 35,000 depending on size.
Pick a proper spot where you are visible to many potential customers and set up the shop. You can advertise on social media pages to boost your new business. Check out groups online that have members from your location. Let them know you are open and ready to serve them. Also, offer customers home delivery services. Everyone enjoys the convenience this brings.
3. Beauty Accessory Shop
Beauty is at the heart of most people because who does not want stunning looks anyway. With this comes numerous products and accessories that people buy frequently. Pick an area with many potential clients and a few similar businesses.
Setting up a beauty shop requires a densely populated physical location with affordable rent.
Range your rent from Kshs. 5,000 to Kshs. 10,000 per month.
You must get a trade permit that costs Kshs. 6,500 for a small shop that sells beauty accessories.
Once you have the location, know where to get stock at wholesale prices. The best place is Dubois street in Nairobi. It's the beauty shopping district in Kenya. Break down what you need including earrings, bracelets, watches, perfumes, lotions, face creams, face powders, rings, artificial nails, and hair accessories like weaves and wigs, among many others.
With the capital of Kshs. 70,000 to Kshs. 90,000, you have a well-stocked shop. Attractively arrange the shop and keep it clean. Advertise your new shop to all the salons in the area. You can have an opening offer to get more clients. Online adverts on social media platforms are another great way to get people to your door.
4. Property Management
As a property manager, you oversee the building or home without necessarily owning it. Getting landlords' and homeowners' trust takes time, but it's worth the effort. Potential tenants come to you for inquiries and payments if it's a rental building you want to manage.
To start, you need an office. Rent one in the area you want to focus on or in an urban area.
Office space can cost Kshs. 8,000 to 12,000 per month.
After that, acquire the correct license. For small businesses, license range from Kshs. 6500 to 10000 annually, depending on the town or city you reside.
It is advisable to consider registering as a company to increase your credibility.
Follow this up by furnishing your office.
You need a desk costing Kshs. 7,000, 3 chairs each at Kshs. 2,000, a desktop computer or laptop of Kshs. 30,000.
Make it more homely with curtains of Kshs. 3,000, and have stationery of Kshs. 5,000.
With the right office, you can start contacting potential landlords and homeowners to offer your services. You should try to target upcoming buildings in densely populated estates.
5. Online Clothing Shop
An online clothing shop means you have accounts, profiles, or pages on different social media sites. You can create a significant following for potential customers by popularizing these accounts. Contact local clothes and shoe distributors and let them know your plans.
 With a good following, they are more inclined to listen to you. Once you reach an agreement, they send you stock, and you advertise online. You pay once you have sold the items.
Some distributors might require you to pay a down payment of 10%. It can be from Kshs. 10,000 depending on the quantity of stock you get.
Social media platforms have pages and groups that you can use to market your products. You can opt to pay to boost the pages. Check out the charges social sites have.
When doing an online clothing store, you can opt to have collections for the whole family or one group, like women only.
Think of hiring a model or two to help you take better pictures of the clothes. They can charge Kshs. 10,000 per shoot and above.
Through social media, clothing stores have become some of the most profitable businesses.
6. Baking Cakes
Cakes are in high demand today in Kenya, and you can set up a bakery at your home. A  quick search online reveals to you many home bakers specializing in cakes for different events. It can be profitable if you have the necessary skills to bake a cake and professionally decorate it.
When you settle on setting up a bakery at your home, you need less capital than opening a commercial bakery. After setting up, use your friends, family, and social sites to spread the word. Start by getting a good electric oven or a charcoal baking jiko.
Prices for ovens vary, but you can get one from Kshs. 35,000 and above, depending on size and brand. Charcoal baking jiko is slightly cheaper, starting from Kshs. 20,000.
Get all the necessary baking equipment from assorted tins costing Kshs. 10,000 in total.
Decorating equipment costs around Kshs. 5,000 Don't forget baking essentials like wheat, margarine, butter, cream, sugar, cocoa, and edible decorations, among others. These can cost Kshs. 10,000 and above.
With that, you are good to go. Bake some samples, call friends and family together, and share your talent. Ask them to help you spread the word. Apart from that, create social media pages and advertise your services. You can offer baking classes to individuals and have that as another revenue stream for the business.
7. Snack Café
Open a snack café in your local area and sell chips, sausages, soda, samosas, tea, kebabs, bhajias, mandazi, etc. Select a shop in a busy area and install the necessary kitchen equipment. A small café can have 2 to 3 tables with 2 chairs each.
Get kitchen air filtration systems set up that can cost upwards of Kshs 30,000.
A small business license is a must for Kshs. 6,500 and above, depending on where you are.
Apart from that, you must get a health permit for Kshs. 1,000.
Buy a small deep frying system for Kshs. 10000, 3 tables for Kshs. 5000 each, and 9 chairs for Kshs. 1500 each.
Kitchen utensils like knives, cups, plates, spoons, pots, pans, and thermos can cost Kshs. 10000 in total.
Find a place you can purchase at wholesale prices.
Get foodstuffs for Kshs. 10,000 like potatoes, wheat, meat, eggs, baking powder, sugar, salt, cooking oil, etc.
Decorate the shop, arrange the tables, and open the doors once you have a license.
You need a cook in the kitchen as you take care of customers. Their salary can be between Kshs. 12,000 to 15,000 monthly.
8. Butchery
Kenyans love meat, and for most households, it's one of the staple foods. Open a butchery and sell an assortment of fresh meats. You can start by trading one type and introduce the rest as the business picks.
Select an area in your neighborhood with many people for this type of business. It can be the market area where everyone passes to buy things in the shops or from mama mboga. Start by locating a decent-sized shop that has two rooms. You need a storage area.
Do a quick paint job to make it more attractive for Kshs. 10,000.
Buy a deep freezer to help preserve meat in the shop. It can cost you Kshs. 20,000, depending on brand and size.
A shop license starts from Kshs. 6,500, depending on business size.
Then get a health license for Kshs. 1,000.
Visit the local slaughterhouse and get to know the prices for meat. Beef retails from Kshs. 340-440 per kg in Nairobi. You can purchase it for Kshs. 290 and below if you strike a good deal with meat suppliers. Broiler chicken prices depend on weight, but the price starts from Kshs. 300.
Add tomatoes, onion, dhania, and other small spices to the display area to make your butchery more attractive. Anyone who buys meat can also get vegetables to cook. You can start with a few for Kshs.1,000.
Invest in a good weighing scale that ranges from Kshs. 10,000.
9. Commercial Poultry Farming
Commercial poultry farming means you start raising chicken to sell eggs, chicks, and grown birds. Choose the breed you want to keep first. There are layers, kienyeji, and broilers.
The Kienyeji chickens are easier to rare because you can do free-range. Start by locating a suitable place to keep them. You can rent land or keep them at home. Build a suitable house that can house more than 50 birds.
Such a house can cost upwards of Kshs. 25,000 to build. Source healthy parent stock of 2 roosters and 15 to 18 hens to start with and train with them. Learn their food rations and routine before bringing a bigger flock.
It's essential to feed your kienyeji chicken once a day. The best feeds for the chicken are maize germ mixed with fishmeal and minerals.
A 90kg bag of maize germ costs Kshs. 3,000, and the same for fishmeal varies from Kshs. 4,000.
Roosters cost Kshs. 1500 to 2000 each, while hens cost Kshs. 500. Sell eggs, chicks, and grown birds.
10. Salon
Every location with a sizeable population requires a good salon. Pick an area where there are few others in the near vicinity.
A shop can vary in rent from Kshs. 5,000.
Get the necessary salon equipment. You can source them from Dubois Street in Nairobi for lower prices.
You need a blow drier for Kshs. 5,000, drier Kshs. 9,000, 4 salon chairs at Kshs. 2,000 each, interior salon decorations for Kshs. 25,000, etc. Also, get hair accessories, products, and equipment like combs and towels.
For a small business, a license costs Kshs. 5,000 and above.
These are profitable businesses you can set up with Kshs. 100,000 and below. Remember to take advantage of social media sites to market your services.
Please follow and like us: