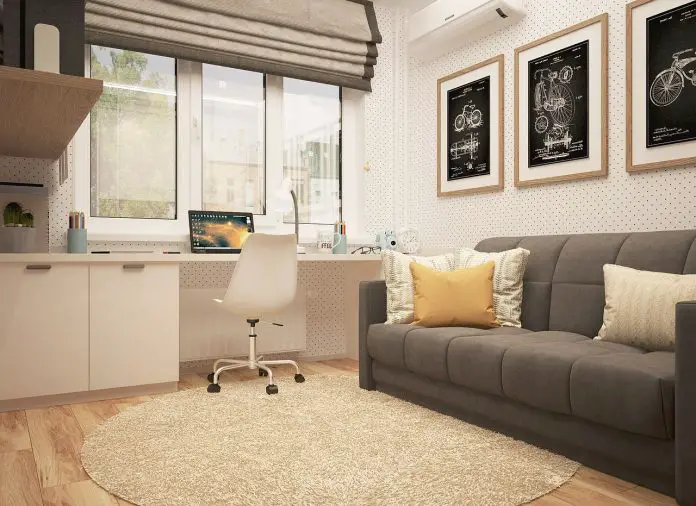 It's a dream come true for every home and office owner to have the best pieces of furniture. We all have different tests, but good value, style, and quality with touch elegance are the bare minimums for every furniture buyer. Finding the best furniture shops is a major challenge but never again.
This article will give you the best furniture shops in Nairobi and the entire country. We have researched and prepared a list of top places where you can buy stylish office and home pieces at affordable rates.
Related: The Best Stationery Suppliers in Kenya
The Best Furniture Shops in Kenya
Furniture Shop
Specialization
Contacts
Location
Victoria Courts
Office Furniture
sales@victoriaoffice.co.ke

mombasaroad@victoriaoffice.co.ke

0724 840 003

0733 991 168

0735 294 925

Westlands

9, Parklands Road, Westlands.

Mobile and WhatsApp: 0770 876 140

Nairobi CBD

15 Koinange Street, CBD

Mombasa Rd

Victoria Courts (Directly after Panary Sky Center), 2nd Floor

Furniture Palace
Home  and Office Furniture
0722 201201

+254 733 501501

0101 505506

+254 786 501516

0780 501503

+254 786 501601

info@furniturepalace.co.ke

Mombasa Rd

DTB Centre, Mombasa Road

The Hub Mall Karen

Avenue 19

Musa Gitau Road

off Waiyaki Way

Thika Road Mall

Allianz Plaza

96 Riverside Drive

Furniture Elegance
Home and Office Furniture
0702842500

0722206060

0705824455

0777660440

bunyala@elegance.co.ke

Paramount Plaza, Gr Floor, Murang'a Rd; Globe Roundabout

Mombasa Rd

Mukurweini Building, Uhuru highway; Bunyala roundabout

Moko Living
Home Furniture
0701 61 61 61

0701 61 61 61

 

Mountain View Mall

Greenspan Mall, Donholm

Prestige Mall, Nakuru

Capital Center Mombasa Rd

The Point Mall, Buruburu

Ashely's Furniture
Home Furniture
0717 10 10 10

mgr.nbi@fairdealfurniture.biz

Sarit Center, Two Rivers Mall, Kellico Complex, Mombasa, Malindi, Nakuru
Odds & Ends
Home  Office Furniture and Decor
0737 771717
Westlands, Kisumu, Mombasa Road
Mango Furniture Kenya
Home  Commercial and Office Furniture
020 650290
Address: Migwani Rd, Nairobi
Rosewood Furniture
Office Furniture
0722 205134

0722 205134

0733 633916

020 2384661

Mombasa Road Showroom

Simi Industrial Park

Mombasa Road

Opposite Vitafoam

CHIROMO BUSINESS PARK

After The Mirage

Chiromo Road

Tangerine Furniture
Home   Furniture
info@tangerinefurniture.co.ke

0791708894

Ngara Shopping Complex, 3rd Floor, Nairobi, Kenya
Fairdeal Furniture
Home  and Office Furniture
0739 / 0742 / 0717 101010

(0739) 101010

info@fairdealfurniture.biz

Nairobi

Eldoret
List of the Top Furniture Stores in Kenya
Victoria Furniture LTD is one of the most vibrant furniture suppliers in Kenya. With a focus on the office furniture market, this brand offer product at competitive prices. The furniture enterprise is among the old guns in the industry starting business 1969.
They have become an item of top-selling cheap furniture in Kenya and neighboring countries. Customers can buy from a wide range of products. Victoria offers office chairs, desks, reception desks, file storage, office accessories, among other office supplies.
Victoria Furniture Kenya focuses their business on providing innovative and environmentally friendly designs. Customers can buy furniture across Victoria furniture stores in Nairobi CBD at 15 Koinange Street, Parklands, and Mombasa road. You can also place orders on their website.
Furniture Palace has a proven track record to fit on our list. The furniture dealers have established themselves as one of the best places to buy furniture in Kenya. They are committed to offering outstanding quality modern furniture throughout their physical stores, showrooms, and online platforms.
Their categories have an unrivaled collection of products allowing buyers to pick from office to home furniture, be it beds, wardrobes, sofas, sideboards, among others. One outstanding feature about Furniture Palace is that they have built an easy-to-use website allowing customers to buy both local and international designs at a click of a button. No wonder they are among the leading businesses in the industry twenty years since their inscription in 2002.
Furniture Elegance, another brand taking the Kenyan and East African furniture market by storm, has grown from humble beginnings in the early 2000s to a giant with over four outs in Nairobi alone. Outside Nairobi, the furniture mart has stores in Eldoret and Mombasa.
They reduce the hustle of shopping for furniture by bringing their customers a great shopping experience through their website. Online shoppers can buy cheap furniture in Kenya and any other place globally and pay through diverse payment methods; they allow you to pay through Visa, MasterCard, and Mpesa.
Moko is another brand calling the shorts in the Kenyan furniture market. They design stylish and unique products at affordable prices. These outlet majors in home furniture, showcasing their product on their busy online platform, making them one of Kenya's leading online furniture shops.
Thanks to their easy-to-use platform, you can buy furniture cheaply in Nairobi and other parts of the country right on your mobile phone. Sofas go for as little as Ksh 13199, and you can also get other house furniture at pocket-friendly offers. Having established its business online, Moko has a swift and responsive customer service to help buyers place orders and address arising concerns from their ever-growing clientele.
Ashley's Funiture Home Store offers one of the best home furniture solutions in the country. The dealer has stores spread across Nairobi, Kisumu, Nakuru, Malindi, and Voi shops. The franchise currently operates under the US furniture giants Fair Deal Furniture another shop on our radar.
They offer state-of-the-art products allowing customers to furnish their living rooms, bedrooms, dining room, office, and outdoor at the best prices. Ashely's is the place to buy furniture, especially at the end of the year as they offer up to 50% during their end-of-year promos.
Odds & Ends is one of the top stops for those looking for the best places to buy furniture in Nairobi and other parts of the country. Walking to their showroom, you will be met with a wide range of home decor and other furniture; their area of focus is on fabric sofas, kitchen, living room, dining room, and other home furniture.
They also offer office furniture. Odds & Ends often provide loyalty bonuses and other promotional offers to their clients. Sounds like an excellent opportunity to get a discount on that fancy sofa? You can visit their showrooms in Nairobi and Kisumu to check where they have something for you.
Another old gun joins our list. Mango furniture first opened their customer in 1988. Old is gold, which is why this furniture shop fits the bill of being one of the best places to buy furniture in Kenya. They focus their production around woodwork, metalwork, and upholstery. Mango LTD factory is located in Industrial Area Nairobi.
The most terrific thing about this furniture dealer is that they offer a unique warrant to their customers. Please note that their warranty has no fixed period. Mango Furniture Kenya is one of the best places to buy cheap furniture in Nairobi, with products available in stock and on-demand.
Are you looking for one of the best places to buy office furniture in the country? Well, Rosewood Furniture will sort your needs. They offer great furniture and design, one of the best finishes in the market.
Besides office furniture, they also sell home furniture while offering one of the best home furniture solutions. Rosewood Furniture is one of the top furniture shops in Nairobi and Mombasa, selling its products at competitive prices. By visiting their stores in Simi Industrial Park, Mombasa, and Chiromo Business Park Westlands, Nairobi, you can check them out.
One of the most creative furniture shops in Kenya. Tangerine Furniture revolves its business around capturing its clients' persona while incorporating distinct cultures. They focus on contemporary, modern, classical, domestic and mid-century furniture themes to give you home elegance and royalty.
This shop is ideal for all your living room, kitchen, study room, dining, and outdoor furniture needs. You can check them out at YTL Center along Ngara Road Nairobi.
Last but not least, you can not talk about buying furniture in Kenya without mentioning Fairdeal Furniture. The brand gives its competition a run for their money thanks to their category's elegant and classy furniture collection.
You can get fantastic products by visiting their stores, showrooms, or e-commerce platform. Whether you are looking for a stylish kitchen, living room, dining, or outdoor all furniture can be bought under one roof. Fear Deal offers products at competitive prices compared to their competitors on this list and outperforms them regarding classy and royal internal designs. A great place to shop if you have an appetite for international designs.
Related: The Best Places to Live in Nairobi
FAQs
Q: What do I do if my furniture arrives damaged?
A: Furniture shops in Kenya do their best to deliver further safely. In an area case scenario, you can launch complaints with the dealer for compensation.
Q: What if I don't like it after it's been delivered?
A: Most shops don't allow the return of goods once they are delivered. It is crucial you carefully examine a product before finalizing on purchase.
Q: Can I pay a deposit?
A: Yes, most shops allow you to reserve items for a limited period thought paying a deposit. They mostly allow depositing 50% of the total amount.
Q: How do I pay for my Order?
A: Most of the shops selling furniture in Kenya offer diverse payment systems. Credit/ Debit cards, Mpesa, and cash on delivery are the most common ways to pay for purchases.
Q: Do I pay for Delivery Fees?
A: Shipping fees terms are different on different furniture shops in Kenya. Some allow free delivery on orders above a certain threshold.
Please follow and like us: