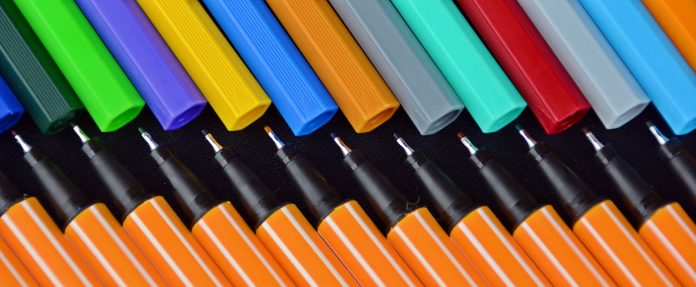 Stationery suppliers manufacture and distribute writing materials such as cut papers, continuous-form papers, envelopes, and other office supplies for commercial purposes. In Kenya, the major buyers of stationery are schools and offices.
You can purchase the stationeries at a wholesale or retail price, depending on your need. Here is a list of the top stationery suppliers in Kenya you can count on when buying your stationery.
Top 10 Stationery Suppliers in Kenya
Stationery supplier
Stationers
Contact
Location
Maruti Office Supplies Ltd
Toners

Shredders

Binding machines

sales@marutios.com

+254 0203541776/ 0202054291

Baba Dogo Rd, Ruaraka, Nairobi
Office Mart
Projectors

Large format printers

Inks & toners

info@officemart.co.ke

+254 703 248218

Harambee, Nairobi

Gateway Mall, Nairobi

Yaya Center, Nairobi

Lino Stationers
Notebooks

Pens & pencils

info@linoafrica.com

+254 732 688867/ +254 717 852774

Muthithi Rd, Westlands, Nairobi
Dolphin Stationers
Printers and copier paper

Files and folders

Toners and cartridges

support@mydophin.co.ke

+254 733 682339/ +254 771 581511

Dar es Salaam Rd, Industrial Area, Nairobi
Seal Honey Stationers
Computer consumables

Office automation products

admin@sealhoney.com

+254 786 880001/ +254 717 066791

Industrial Park, Nairobi
Zenithcrest Printers & Stationery Suppliers
Automatic booklet maker

Envelopes

Books. Papers & pads

info@zenithcrest.com

+254 703 171333

Charles Rubia Rd, Nairobi
Twiga Stationers
Kasuku brands

Nataraj brands

Crownbird brands

twiga@kasuku.co.ke

+254 709 560000

Changamwe Rd, Industrial Area, Nairobi
Rushabh Stationers
Binding machines

Laminating pouches

Binding covers

+254 20 312377
Cross Rd, Starehe, Nairobi
Advatech Office Supplies Ltd
Desktops

Printers and office scanners

business@advatech.co.ke

+254 716 971622

Westlands Rd, Nairobi
Stationery Soko Ltd
Counter and cash sale  books

Adhesives, tapes, and labels

sales@stationerysoko.com

+254 732 935120

Cross Rd, Nairobi
List of Stationery Suppliers in Kenya
Maruti is where to buy whole stationery items in Nairobi. You can get shredders, binding machines, laptops, and printers. Also, you can access high-quality laptop bags, erasers, calculators, and flipchart stands.
The stationery supplier sources the products from reputable brands such as LEITZ, Esselte, Nobo, Rapid, and Kangaroo. Finally, Maruti's office is located along Baba Dogo Rd, Ruaraka, in Nairobi.
Google Rating: 4.6 ⭐⭐⭐⭐⭐ (9 Reviews)
It is one of the largest retail outlets that provide office supplies in Kenya. It has 13 strategic retail outlets in Nairobi, Kisumu, Kakamega, and Mombasa. Besides, its brands include Office Point, Dell, Intel, Trust, Fujitsu, and Sahara.
You can purchase inks & toners, UPS, large format printers, cameras, mobile phones & accessories from the stationery supplier. The company not only delivers to retailers but also to government and non-governmental organizations.
Google Rating: 4.2 ⭐⭐⭐⭐⭐ (146 Reviews)
Lino is a member of the Ramco Group and has more than 40 years of existence. The company is one of the leading wholesale stationery suppliers in Kenya.  Besides, it provides IT products at reasonable prices.
The stationery supplier merged with Sai Office Supplies to better their services and products. Lastly, its head office is in Westlands, Nairobi, and has a branch along Enterprise Rd in the Industrial Area.
Google Rating: Not Rated Yet 
Dolphin supplies stationery, IT, and furniture products across Kenya. Besides, it has been in the business for over 27 years. Once you place an order, the stationery supplier delivers on time, and you are guaranteed high-quality products.
You can check out their stationery item list with prices on their website. Some of their products include printers, copier papers, folders, pens, calculators, office chairs, and toners. You pay through MPESA or cash when picking up your order.
Google Rating: 4.2 ⭐⭐⭐⭐ (17 Reviews)
Established in 1992, Seal Honey provides office and school stationery, IT hardware, office automation, and computer consumables products. Besides, the Seal Honey stationery prices are competitive.
The company sources its products both locally and internationally.  You can get the stationery supplier's products from Nairobi, Kisumu, Kakamega, and Mombasa offices. Some of its partners include RAMCO Group, Polythene Industries Ltd, Platinum Packaging, and PressMaster.
Google Rating: 3.5 ⭐⭐⭐⭐ (4 Reviews)
Zenithcrest is one of the envelope suppliers in Kenya. You can also get other stationers like double-A and smart copy photocopy papers.  Besides, the stationery supplier is an official HP partner; therefore, you can access all the HP products.
Zenithcrest has a perfect binder, automatic laminator, and large-format printing for office machines. Finally, you can purchase the stationery supplier's product in Nairobi and other parts of the country.
Google Rating: 3.7 ⭐⭐⭐⭐ (48 Reviews)
Twiga is a company that manufactures stationery, hygiene, and recycled waste paper and pulp products. Its products are sold to over 15 countries in Africa, including Uganda, Burundi, Ethiopia, and Tanzania. Its well-known brands are Kasuku, Peacock, Panda, and Crownbird stationery in Kenya.
All the Twiga products are certified by the Kenya Bureau of Standards and have a Diamond Mark of quality. Besides, the Twiga Stationers price list is affordable for schools or offices.
Google Rating: 4.1 ⭐⭐⭐⭐ (26 Reviews)
8. Rushabh Stationery Supplier
Rushabh Stationers began in 1998 and imports stationery products from India, the Middle East, and China. It is one of the wholesale suppliers in Kenya for quality products. You can get imported binding machines, laminating pouches, markers, and binding covers.
You can visit the stationery supplier at Cross Road in Nairobi. Their office is open from Monday to Friday between 9 am to 5 pm and on Saturdays from 9 am to 1 pm.
Google Rating: 4.5 ⭐⭐⭐⭐⭐ (22 Reviews)
Advatech sells office supplies, POS, and computers in Nairobi. You can get office stationers such as paper cutters, binding machines, pens & pencils, and lamination papers. The stationery supplier has a computer mouse, keyboards, hard disks, and webcams for your office accessories.
You can get your stationers delivered by Advatech at a cost. Your order is dispatched two days after the receipt of payment. Also, you can purchase from their office at Soin Arcade along Westlands Rd in Nairobi.
Google Rating: 4.7 ⭐⭐⭐⭐⭐ (51 Reviews)
It has wholesale stationery shops in Nairobi for retail, wholesale, and distribution services. You can get petty cash books, A6-Bank Paper, as low as Ksh 20. Also, they provide both visitors and letter delivery books useful for record-keeping.
The stationery supplier also sells writing accessories such as stamp pad ink and whiteboard marker ink at an affordable price. Finally, you can get counter and cash sale books from Stationery Soko Ltd.
Google Rating: 5 ⭐⭐⭐⭐⭐ (2 Reviews)
Please follow and like us: