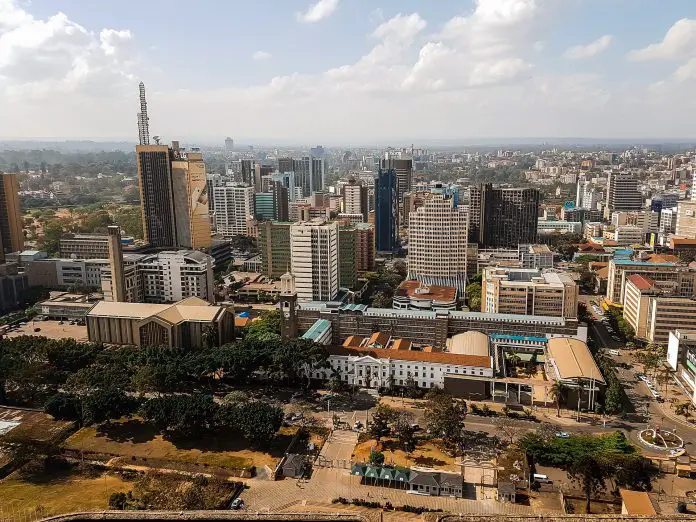 Every human being requires shelter because it is a basic need together with food and clothing. In Kenya, Nairobi is the biggest human settlement. People move from rural areas to places near CBD mostly for job purposes. Nairobi hosts high-class, middle-class, and low-class Kenyans from all over the country. But which are some of the places you can live in depending on your income?
According to the United Nations, the recommended rent budget is 30% of a household's income. In Kenya, people spend up to 40% of the household's income according to research by a local daily. Factors like lack of market knowledge, poor financial skills, and search for self-approval contribute to poor decision making.
Ideal places to Live in Nairobi Depending on Your Budget
| | | | |
| --- | --- | --- | --- |
| Place | Average bedsitter rent | Average one-bedroom rent | Fare to Nairobi CBD during peak hours |
| Runda |  ­N/A | Ksh. 80,000-Ksh. 100,000 | No public transport |
| Kahawa Sukari/Wendani | Ksh. 8,000 | Ksh. 10,00-Ksh. 15,000 | Ksh. 70-Ksh. 100 |
| Rongai | Ksh. 7,000-Ksh. 9,000 | Ksh. 12,000-Ksh.15,000 | Ksh. 120-Ksh. 180 |
| Karen | Ksh. 20,000-Ksh. 30,000 | Ksh. 35,000-Ksh. 50,000 | Ksh. 100-Ksh. 150 |
| Donholm | Ksh. 5,500-Ksh. 12,000 | Ksh. 10,000-Ksh. 18,000 | Ksh. 100-Ksh. 120 |
| Uthiru | Ksh. 5,000-Ksh. 8,000 | Ksh. 8,000-Ksh. 13,000 | Ksh. 50-Ksh.70 |
| Gigiri | N/A | Ksh. 90,000-Ksh.150,000 | No public transport |
| Westlands | Ksh. 8,000-Ksh. 15,000 | Ksh. 15,000-Ksh.30,000 | Ksh. 50-Ksh.70 |
| Kasarani | Ksh. 5,500-Ksh. 8,000 | Ksh. 8,000-Ksh. 15,000 | Ksh. 80-Ksh. 100 |
| Embakasi | Ksh. 6,000-Ksh.8,000 | Ksh. 10,000-Ksh. 15,000 | Ksh. 50-Ksh. 70 |
List of the Best Places to Live in Kanairo (Sheng name for Nairobi)
1. Runda
Runda is a large gated community that can be accessed from either Kiambu Road or Limuru Road. The high-class buddies who work in big offices in Nairobi live in this place together with their families. It is one of the best estates in Nairobi.
The environment in Runda is quiet, peaceful, and serene which allows you to enjoy your private life comfortably. The place hosts two popular schools in Kenya, that is, Brookhouse and Potter House School. Security in Runda is also well catered for.
2. Kahawa Sukari/Wendani
For the middle-class Nairobians, Kahawa is an affordable place to live. Most Kenyatta University Student lives here because the institution is not far away. Transport from Kahawa to Nairobi is also easily accessible and ranges between Ksh. 150-Ksh. 250 to and from.
You can do all your shopping under one roof from Garden City Mall or Thika Road Mall. While in Kahawa, you can travel to Kiambu environs that are near. The place hosts the Kahawa Barracks which trains the Kenyan Army.
3. Rongai
Rongai is a bit far from Nairobi CBD which makes it to be less populated compared to other areas. If you like to live in a place where there is no human traffic, Rongai is a good place. You can get yourself a comfortable bedsitter, one-bedroom, or two-bedroom at a fair price.
Rongai is one best middle-class estates in Nairobi. The place has several well-known hotels, banks, schools, and malls to cater to your needs. You can enjoy the Maasai culture from the Maasai community who live in the rural areas of Ronga.
4. Karen
Karen is a beautiful environment which is one of the best places to live in Kenya. The leafy suburb is a home for several political stars in Kenya like Dp William Ruto and Hon. Raila Odinga. Houses in Karen are magnificent with modern architectural features.
Karen hosts some of Kenya's top social amenities like the Karen Hospital, Nairobi Hospital, Light International School, Hillcrest International, among others. The Ngong forest which borders the estates provides a cool breeze.
5. Donholm
Donholm is one of the oldest estates of Nairobi. Over the years the area has grown to be an inhabitant for many. Apartments and flats are built day in day out. Newly employed youths and bachelor prefer to settle in this place.
Families with low income also can find a comfortable house to live in in Donholm. The area offers some of the best places to live in Nairobi. From Nairobi CBD you can access the place with Ksh.100.
6. Uthiru
The place is located in Westlands in Nairobi. Whether you are a middle-class or a lower-class person, you can secure yourself a place in Uthiru. A bedsitter rent is between Ksh. 5,000-Ksh.8,000 while one-bedroom is about Ksh. 8,000-Ksh. 13,000.
The place has a constant water supply and there is a shopping center to buy your pieces of stuff. It is an ideal place to live if you are working in the Westlands area. During peak hours fare from Uthiru to Westlands ranges between Ksh. 30-40 and off-peak is about Ksh. 20-30.
7. Gigiri
If you are asking where do ex-pats live in Nairobi? Visit Gigiri. It is one of the largest ex-pat settlements in Africa. The place hosts international organizations like UN-Habitat, UNEP, and other embassy offices for countries such as Sweden, Italy, Brazil, among others.
The place has a 24-hour regular police patrol that makes it one of the most secure places in Nairobi. Gigiri hosts some of the best schools in Kenya like Rosslyn Academy, the International School of Kenya, and the German School.
8. Westlands
The upper-middle-income earners can afford a house in Westlands. You will mostly find senior media personalities, DJs, diplomats, and businessmen occupying this area. Westlands is about 10 minutes drive from the CBD.
Local and international young professionals with a decent income populate this place. It has several nightclubs where you can chill on weekends. The place has also some of the best hostels in Kenya like Villa Rosa Kempinski. 
9. Kasarani
Kasarani is an ideal place for people looking for houses within the range of Ksh 6,000-20,000 depending on the number of bedrooms. The quality of houses in this place is better compared to other areas offering the same rent range.
What makes people avoid living in Kasarani is the Mwiki-Roysambu road but currently, the road is under construction. The environment will provide one of the best affordable places to live in Nairobi.
10. Embakasi
Embakasi residential estate is a home for lower-middle-income people. The rent is affordable to people working in Jua Kali Industries, small restaurants, boda-boda, and taxi drivers. Mukuru Kwa Njenga is an informal settlement that houses the lower-income citizens in Kenya. Some places like Pipeline house a large population, which makes it an ideal neighborhood to do business.
The place is located 15.3 Km east of Nairobi CBD. You can easily access it through Jogoo or Mombasa road. It borders other residential places like South C and South B.
As you plan to settle in any place in Nairobi, check your pocket first. Settle in a place where you can pay rent without much trouble.
Please follow and like us: