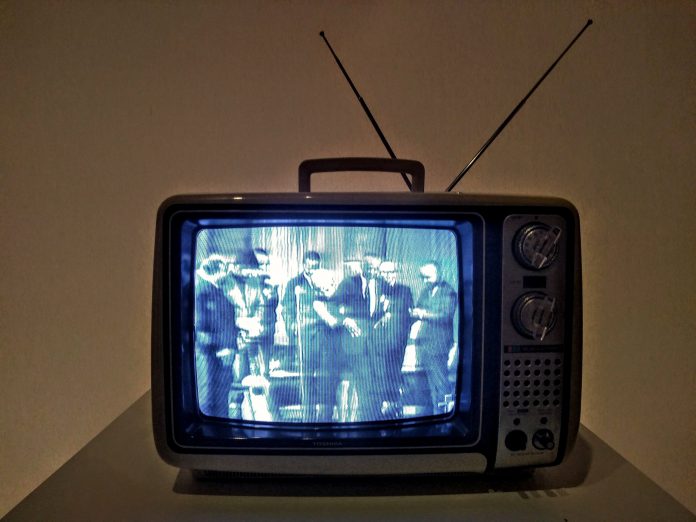 Television appears to be a necessity in most families, even in rural areas. In the past, TV was considered a luxury. What are your favorite TV stations?
It can be hell on earth to settle for one TV program for the whole family. Kenya has many TV stations that offer different content.
Related: The Most Watched TV Shows in Kenya
The Best TV Stations in Kenya for the Family
| | | |
| --- | --- | --- |
| TV Station | Market share | Media house |
| Citizen TV | 28% | Royal Media Services |
| NTV | 11% | National Media Group |
| KTN | 14% | Standard Group |
| K24 | 6% | Mediamax Network Ltd |
| Kiss TV | 3% | Box Plus Network |
| Family TV | 3% | Family Media |
| KBC | 4% | Kenya Broadcasting Corporation |
| Switch TV | 3% | Kenya Red Cross Society |
| Ebru TV | 2% | Samanyolu Broadcasting Company |
| Hope TV | 3% | Hope Media |
List of the Top TV Stations in Kenya in 2020
Citizen is one of the most-watched tv stations in Kenya.  The TV station has notable daily viewership peaks for its entertainment programs, among others. Between 7 pm and 10 pm, the station carries the day through Citizen Nipashe on weekdays and Citizen Wikendi on weekends. The audience hikes up to 2.2 million.
After the 7 pm news, Sultana, one of the most-watched tv shows in Kenya, takes the stage. On weekends, citizen TV hits with entertainment like 10 over 10 with Willis Raburu on Friday night and Roga Roga on Saturday with veteran host Uncle Fred Machokaa.
NTV was one of the top TV stations in Kenya in 2019. It was launched on 12th May 2005 and has continuously gained an audience. The TV station goes by the slogan 'Turning On Your World'. It offers some of the best local comedy & drama, foreign soaps, teen and youth programs, and sports.
You can follow NTV on various social media platforms like Facebook, Twitter, Instagram, and YouTube. NTV also serves other countries in East and Central Africa, like Uganda, Tanzania, and Rwanda.
KTN is one of the TV stations in Kenya established in the 1990s. It was the first Kenyan free-to-air television network owned by the private sector in Africa. When it landed, it broke the monopoly of KBC in the industry. It delivers real-time news from all over the world.
The tv station offers programs that are holistic to families. KTN has lifestyle, comedy, business, and kids shows for you and your loved ones. Recently, the brand has launched different stations targeting different audiences. They have KTN News, KTN Home, and KTN Farmers.
K24 is one of the fastest-growing TV stations in Kenya. Mediamax Network Ltd owns the channel. It was the first Kenyan TV station to stream live on the internet, which made it popular with the diaspora viewers. The station has 3.1 million hours of viewership per week.
K24 Kenya programs are broadcasted in Kenyan Swahili and British English languages. The fast-growing tv channel in Kenya has its headquarters at DSM Place, Kijabe Street.
Kiss TV Kenya was launched in 2009 and later relaunched in 2013 before the recent rebranding. The TV station targets the youth with its 24/7 entertainment programs. On Facebook, Kiss TV has more than 125,600 followers.
When it comes to music, Kiss TV offers the best taste. From Kenyan to foreign gospel and secular music, they are all played on the channel. Most Kenyan youths watch the station as it keeps them updated with the current trends from all over the world.
Family TV is among the leading stations in Kenya, birthed by Family Media in Nairobi. Leo and Anneke Slingerland are the founder of the channel and aim to meet the needs of a family setup. It is a Christian-based station whose purpose is to inspire and encourage people to have a meaningful relationship with Christ.
Family TV offers local and international shows covering all dimensions of life. On weekdays and weekends, the station hosts programs on current affairs, health & fitness, men, women, relationship, and marriage, among others.
KBC is the earliest media station that started in 1928 when Kenya was still under British rule. The TV station's vision is to be Kenya's most reliable, dynamic, and trusted broadcaster. The management and KBC media personalities are guided by teamwork, professionalism, honesty, and integrity in their work.
KBC Kenya broadcasts their programs in English, Swahili, and local languages. As a result, the tv station reaches a wide coverage of Kenyans from different parts.
Switch TV is one of the top stations in Kenya.  You can watch all the channel's shows, movies, news, sports, and series from their app on Google Play. The Red Cross TV channel hosts one of the best parents' shows in Kenya on a weekday from 10 am- Today's Parent.
The Switch TV Kenya media personalities are true to their work. They deliver with commitment and joy every time they come on stage. If you want to stay updated on the latest trends, watch Switch TV.
Perfect Match! You have heard that. Right? The show airs on Ebru TV every Saturday evening. The channel is the home of entertainment, news, and lifestyle that keeps you connected to the world around you. For over ten years, the Kenyan TV station has earned fame, especially among the youth.
Ebru TV Kenya has a well-structured schedule both on weekdays and weekends. The programs are arranged such that they cover every dimension of life.
Hope is one of the leading Christian stations in Kenya that is blossoming daily. The station has gained popularity over the months due to the closure of places of worship because of COVID-19.
The Christian channel has established its roots across all social media. Hope TV hosts amazing Christian discussions and shows to build a holistic person. The CITAM Sunday services, which air on Sunday, attract huge viewership across all platforms.
Watching television is fun but can be addictive. Choose to watch channels that add value to your life through their programs. Have fun as you learn too.
Please follow and like us: