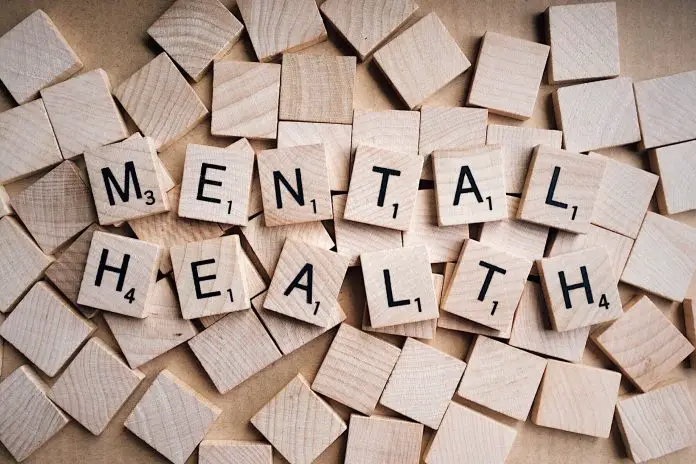 Speaking out when one is depressed is difficult and especially for men. As a result, many run into depression, and some end up committing suicide. According to the WHO Report in 2014, Kenya was ranked position four in Africa, with 1.9 million people suffering from depression. This has made both public and private sectors come up with counselling centres to help the ailing.
Mental disorder issues in Kenya are spiking and especially during the COVID-19 pandemic, according to Kenya Mental Health Policy (2015-2030). It is estimated that out of 4 Kenyans, at least 1 has a mental illness at one point in life. Therefore, counselling centres have a significant role to play in our societies.
Top 10 Counselling Centres in Kenya 
Counseling Centre

Counselling services

Contact

Location

Tumaini Counseling Centre  

Marriage and family therapy

Psychiatric care

Crisis debriefing and post-trauma support

Individual mentoring and coaching

+254 733 687050/ +254 732 479799

Karen, Nairobi

Cognitive Behavior Therapy Kenya

Individual therapy

Group therapy

Family therapy

Addiction therapy

Art therapy

+254 739 935333/ +254 756 454585

Muthangari Rd, Lavington, Nairobi

Amani Counseling Centre & Training Institute 

Child therapy

Phycological counselling training

+254 722 626590

Tom Mboya St, Nairobi

Moi Avenue, Mombasa

Kenya Marriage Counseling & Family Therapy

Marriage counselling

Addiction counselling

Grief counselling

info@kenyamarriagecounselling.com

+254 721 743977

View Park Towers, Nairobi

Oasis Africa Limited

Professional counselling and psychotherapy

Employee assistance program

Parenting training seminars

Stress management

+254 725 366614/ +254 110 862232

Kodhek Rd, Nairobi

Inner Healing Counselling Therapy

Inner healing

Teenage counselling

Trauma and grief counselling

Marriage counselling

+254 729 094555/ +254 736 686542

Racecourse Gardens Apartments, Nairobi

Adult & Developing Minds Therapy

Mental health issues

Health-related issues

Terminal illness

Grief

+254 702 254908

3rd Parklands Avenue Nairobi

Pambazuka Counselling Centre

Relationship therapy

Depression counselling

Stress and anxiety

Self-esteem issues

+254 736 890565

Uasin Gishu, Eldoret

Mountain Peak Psychotherapy & Counselling Centre

Mental health

Addiction counselling

+254 722 740838

Mara Rd, Nairobi

Psychiatric Disability Organization

Mental health services

+254 774 354618

Kabachia, Nakuru
List of Counselling Centres in Kenya   
The counselling centre is located in Karen. It has ten counselling rooms and a conference centre that can hold 100 people. Tumaini counselling helps people faced with challenges and frustrations and especially missionaries. You can book an appointment with the centre to receive the necessary services.
If you want a face-to-face counselling session, you can get it from professional counsellors at Tumaini. The counselling centre also offers conflict resolution, marriage and family therapy, team building, and psychiatric care.
Cognitive Behavior Therapy Kenya, Nairobi helps people with problems affecting the quality of their lives. Through their professional therapists, CBT allows you to undertake a healing process and come out whole.
The counselling centre aims to hold you as you go through trauma, stress or life, obsessive thoughts, and behaviour. CBT counselling sessions gives you a reason to come out of depression and live again.
Since its establishment in 1979, the Amani counselling centre in Nairobi has saved many Kenyans' lives. The institution not only offers counselling sessions, but also trains upcoming counsellors through short courses, certificate, and diploma programs.
Also, Amani has counselling centres in Mombasa, Nyeri, Kisumu, and Ugunja. The counselling centre has the vision of building holistic individuals, communities, and organizations in Kenya and beyond.
It is a counselling centre that offers couples therapy, relationship counselling, and support in Nairobi. Through their sessions, couples learn to communicate better, negotiate their differences, and solve their problems.
You can book an appointment with Kenya Marriage Counselling and Family therapists in Nairobi. They charge a rate of Ksh 3,000 per session (per couple) and Ksh. 2,000 per individual. Besides, you can have telephone counselling or online counselling if you can't make it for a physical session.
Oasis Africa Limited is a leading counselling centre since 1990. Dr Gladys Mwiti and Dr Gershon Mwiti came up with Oasis Africa Limited to heal the hurting in various communities. The firm works with some of the best psychologists in Kenya.
Oasis partners with Safaricom, Kenya Red Cross, Coca-Cola, Chase Bank, among others, to live its mission. Oasis has a full package if you need professional counselling and psychotherapy, parenting training seminars, or stress management support.
The counselling centre offers marriage counselling, teenage counselling, alcohol & drug abuse recovery, and trauma & grief counselling. Inner healing has several counsellors who have over ten years' experience in the counselling field. As a result, they can handle every issue of life that hurts and allow you to recover.
If you have issues in life that makes you depressed, visit the Inner Healing centre. The therapists will take you through a counselling process that will allow both your outer and inner being to heal completely.
7. Adult and Developing Minds Therapy Services
Adult and Developing Minds centre provides health services to all categories of persons from young to old. You can get both counselling and psychotherapy services in the centre. The counselling centre specializes in terminal illness, grief, and mental disorders.
Through the help of the best counsellors in Nairobi, the institution has allowed families and individuals another chance in life. This is because their counsellors are professional and deliver to their best.
8. Pambazuka Counselling Centre
It is a non-profit making counselling centre that offers counselling services to everyone without discrimination. Pambazuka offers counselling in relationships, addiction, stress, trauma, marriage, and self-esteem.
If you have an issue with anger, the counsellors at Pambazuka will help you manage it. Lastly, it is one of the counselling centres offering career guidance. Therefore, if you are struggling with your career, visit them in Eldoret.
9. Mountain Peak Psychotherapy and Counseling Centre
Mountain Peak promotes the well-being of people through programs offered by their therapists in Nairobi, Kenya. You can get counselling services as an individual or a family from the counselling centre.
The institution provides quality preventive and treatment services for mental health and substance abuse. Hence, if you have a child, an adolescent, or an adult suffering from mental disorders, you can get help from Mountain Peak.
It is an organization formed by people with lived mental disorder experience and psychotherapists in Nakuru. PDO aims to allow more people to access mental health services and especially the socially disadvantaged. It operates in Nyandarua, Nakuru, Kericho, and Baringo counties.
The counselling centre has come up with an initiative called Pamoja. It aims to reach out and offer help like counselling to those who have a mental disorder. Through the initiative, psychologists and people who have mental health experience volunteer to treat others.
Please follow and like us: