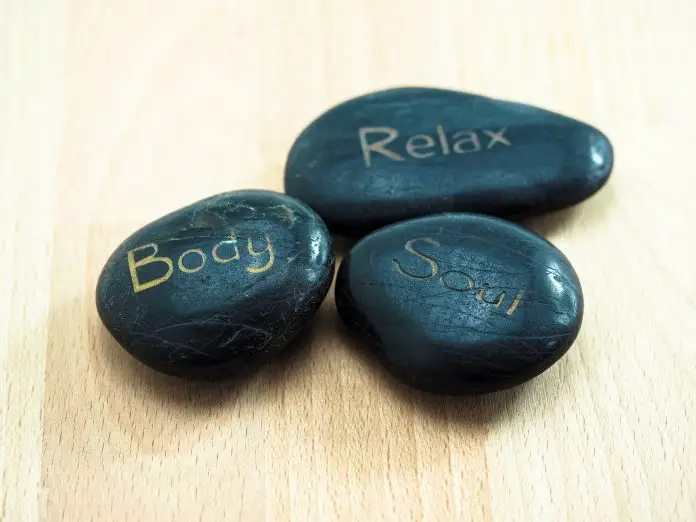 Do you love your body and want to remain healthy? Taking care of yourself is crucial.  Ensure you are physically and mentally fit by visiting one of your best wellness centres for treatment frequently. Most wellness centres feature spas, massage parlours, and gyms.
A wellness centre offers weight management services. Second, there are nutritionists to advise on healthy eating habits. Third, some wellness centres have life coaches to teach you about lifestyle diseases. As a result, you embrace a healthy lifestyle.
10 Best Wellness Centres in Kenya
Wellness Centre
Services
Contact
Location
Pumzika Wellness Centre
Deep tissue massage

Aromatherapy

Saloon

0707 290810/0716 484584
Duruma Rd, Mombasa
Entim Sidai Sanctuary & Wellness Spa
Massage & treatment

Nail studio

0780 638463
Karen, Nairobi
Aromatics Spa
Body treatments

Divine skincare

Meditation & healing

info@aromaticsspa.com

0722 425905/ 0734 892474/ 0772 778183

101 Manyani East Rd, Nairobi
Dojo Wellness Club
Physiotherapy

Message

Sauna and steam

Smoothies bar

hello@dodjokenya.com

+254 742 834747/ +254 789 647383

320 Ngong Rd, Nairobi
Serenity Spa
Treatment

Grooming

Nail bar

Hair

Gigiri- bookgigiri@serenityspa.co.ke

+254 708 2020202/ +254 702 221877

Kitsuru- booktitisuru@serenityspa.co.ke

+254 714 931317/ +254 203 6539501

412 UN Crescent, Gigiri, Nairobi

 

3.1 Ngecha Rd, Kitisuru, Nairobi

Benterville Spa & Wellness Centre
Body massage

Body scrub

Facials

Manicure & pedicure

bentervillespa@gmail.com

0778 215385

Elgon View Estate, Eldoret
Revitalize Wellness Centre
Spa

Gym

bookings@revitalize.co.ke

Ibis Style Hotel- +254 721 889777

 

Radisson Blue Branch- +254 719 8889999

 

Movenpick Branch- +254 703 333999

Raphta Rd, Westlands, Nairobi.

Radisson Blue Hotel, Elgon Rd, Upper Hill

Movenpick Hotel Nairobi

Tulia Wellness Centre
Acupressure therapy
info@tuliawellness.com

020 2500090

Riara Rd, Nairobi
Kaya Spa
Thai massage

Maternity treatment

Hair & nail services

reservations@tribehotel-kenya.com

+254 20 7200000/ 0732 186000

Limuru Rd

The Village Market, Gigiri, Nairobi

Vanilla Wellness Day Spa & Salon
Reflexology

Massage

Manicure and pedicure

0700 233012
680 Hotel, 4th Floor, Nairobi
List of Wellness Centres in Kenya
Pumzika is one of the Wellness Centres in Mombasa that offers the best manicure and pedicure services.  Also, you can get herbal polti massage, deep tissue massage, and aromatherapy. Besides, the wellness centre is open every day of the week to serve you.
At Pumzika, the treatment and massage services are affordable for everyone. The centre provides a variety of international therapy packages. For example, you can enjoy a private treat or enjoy a massage alongside your friend.
2. Entim Sidai Sanctuary & Wellness Spa
Entim Sidai Sanctuary and Wellness Spa is located in the serene environment of Karen. It is surrounded by an indigenous forest with a beautiful view of Ngong Hills. If you want hydrotherapy, Entim Sidai has got your back.
The wellness centre has a nail studio inside the forest. You can enjoy nature as you have your nails done. The spa's treatments are named after phrases and words from the Maasai language to promote the Maasai culture.
The aromatic spa is one of the best spas in Nairobi. It offers pocket-friendly packages for body treatment, divine skincare, meditation, and healing. Besides, you can get a glasshouse event space for a birthday or bridal shower.
One of the affordable spa package offered by Aromatic is REST|RELAX|LET GO. It goes for Ksh 18,500. The price includes a welcome wellness tea, foot ritual, body mask, and body scrub. Also, the wellness centre includes a luminescence facial and rebalancing massage in the package. Lastly, you can enjoy a steam room or a hydro pool.
It is one of the reputable wellness centres specializing in body and mind fitness through a sauna, smoothies bar, steam pool, and relaxation arena.  The steam and sauna zone is a prepaid adult arena. It accommodates both men and women separately. For the smoothies bar, you get delicious and healthy biting.
Dojo Wellness Club provides health and nutrition coaching services. Lifestyle coaches teach healthy foods to avoid lifestyle diseases. Finally, the wellness centre has several massage therapies that relax your body.
Serenity Spa in Nairobi offers treatment, grooming, nail bar, and hair services. You can locate it at Gigiri or Kitisuru for body rejuvenating treatments. You can have a micro-needling, facial, massage, or mud bath.
When it comes to hair services, the wellness centre offers the best. You can combine your spa treatment with a hair styling service. Besides, you can have a glass of healthy juice or smoothie from Serenity Coffee Shops. Also, a cup of delicious coffee with some freshly baked goodies is available.
6. Benterville Spa & Wellness Centre
Benterville is a clean, serene spa located in Eldoret. As you enjoy your pedicure, you can use the fast internet to watch videos and chat. Besides, it is one of the wellness centres set on beautifully manicured gardens that brighten your mood.
The spa also offers kids' hair, facials, and waxing services. The staffs are qualified and courteous, thus delivering excellent services. If you want executive boardroom services, Benterville Spa provides them at a subsidized fee.
It is a wellness centre that offers spa and gym services. Also, it offers products such as Elemis and babor for your skincare. In 2014, Babor product Enzyme Cleanser won the Best Exfoliating Cleanser award from Harper's Bazaar.
The Revitalize spa price list is affordable to all. Besides, you can buy gift vouchers that range between Ksh 1,000 to Ksh 10,000. The voucher is valid for six months.
8. Tulia Wellness Centre
Tulia Wellness Center offers acupressure therapy that allows you to become energized, relaxed and revitalized. As a result, your body's immune system strengthens.
It is one of the wellness centres that offer mobile services to individuals and corporates. Besides, you can visit Tulia along Riara Road in Nairobi to experience their services.
Kaya has a variety of spa packages in Nairobi. It blends traditional and modern treatments from all over the world to provide a unique treatment. You can get health treatment, beauty, and hair services from Kaya Spa.
The wellness centre has five treatment rooms and a rasul chamber. Also, it has a couple's suite, Thai massage space, hair & nail bar, and tranquillity zones. Lastly, the Tribe's hotel spa is open from 8:30 am to 10 pm.
10. Vanilla Wellness Day Spa and Salon
It is a Chinese spa in Nairobi offering a full range of family treatments.  You can get reflexology, facials using Mary Kay and Justine skincare products. Also, mums-to-be and baby massage services are available.
The wellness centre provides yoga and deep tissue massage to relax your body and mind. Also, treat your hands, nails, and toes through their pedicure and manicure services.
Please follow and like us: