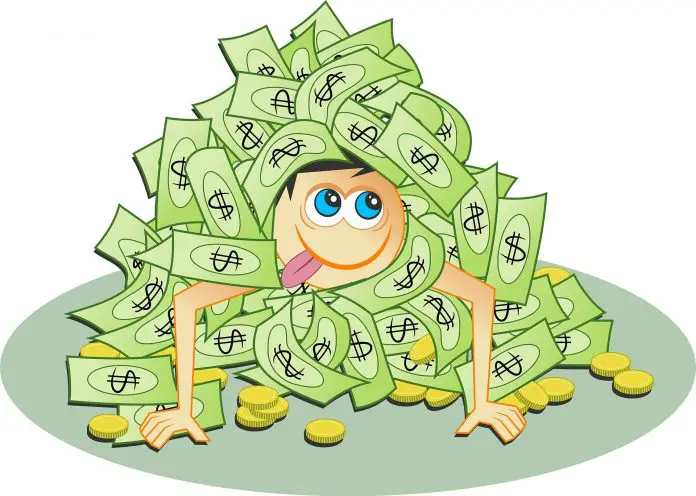 Kenya is the richest nation in the East Africa community that hosts several multi-billionaire families. Although a few made it in the list of the wealthiest people in Africa, there are multi-billionaires within Kenya's boundaries. Also, these richest families are mostly politicians and businessmen. 
In Kenya, the gap between the rich and the poor is big. Statistics show that less than 0.1% of Kenya's population (8,300 people) own more wealth than 99.9% (44 million people).
Super Rich Families in Kenya
Richest families
Properties
Biwott Family
Yaya Centre
Air Kenya
Safaricom Plc.
A ranch in Australia
Moi Family
Standard Group
Sielei Properties Ltd
Regent Management
Equatorial Bank
Equity Stock Brokers
Cable Wireless
Chris Kirubi Family
Centum Investment Company
Capital FM
Haco Tiger
Kenyatta Family
NCBA Bank
Brookside Dairies Ltd
Heritage Group of Hotels
Beta Healthcare
Peponi School
500,000 acres of land 
Bhimji Shah Family
Bidco Company
SK Macharia Family
Royal Media
Raila Odinga Family
3 Mansions in Karen, Nyali and Kisumu
East African Spectre Company
Pan African Petroleum Industrial Services
Phillip Ndegwa Family
ICEA Lion Insurance
NIC Bank
Riverside Park
Ambank
Simeon Nyachae Family
Kenindia Insurance
Tea farm in South Africa
Kibaki Family
30,000 acres of land
Mansions in Nyahururu-Nyeri highway and Muthaiga
List of the Richest Families in Kenya
1. Biwott Family         
Nicholas Biwott is one of the top 10 billionaires in Kenya. The businessman died in 2014 at the age of 77. Also, he was a powerful cabinet secretary during the reign of the late President Daniel Arap Moi.
His family owns the Yaya Center, a shopping center in Nairobi. Also, this wealthy family owns Livia Limited. Biwott's family has properties outside the country that allows them to gain millions of money. It has one of the biggest ranches in Australia and also the largest hostels in Israel.
2. Moi Family
During his reign, the late President Daniel Arap Moi accumulated family wealth close to Ksh 310.2 million. The family wealth is in various sectors like agri-business, construction, banking, manufacturing, media, etc.
As one of the richest families in Kenya by 2019, the Moi family owns Eagle Airlines, Car Track Kenya, and the Kent Ship. When it comes to the hotel and tourism industry, the rich family has ownership in Safariland Club, Intercontinental Hotel, and Sheraton Hotel.
3. Chris Kirubi Family
Chris Kirubi is a non-executive director of Centum Investment Company, and he is the largest individual shareholder. His estimated net worth is over $300 million. According to Forbes, Kirubi's family is in the list of top 40 richest families across Africa.
The wealthy family owns an iconic International House building in Nairobi. Also, Chris owns other 40 residential and commercial properties worth $200 million. Other companies where Chris Kirubi's family shares are Capital FM, DHL Kenya, and Tiger Haco Industries.
4. Kenyatta Family
Kenyatta family is believed to be among the top 10 richest families in Kenya since its early years. As one of the wealthiest families, they own tracts of land, businesses, and billions of money. In the dairy farming industry, the family owns Brookside Dairies Ltd.
When it comes to banking, the Kenyatta family has a share of about Ksh8.5 billion in the NCBA Bank. Besides, the family owns approximately 500,000 acres of prime land across Kenya. Other properties associated with the Kenyatta family include Peponi School, Beta Healthcare, and Timsales Holdings.
5. Bhimji Shah Family           
Bhimji Shah is one of the top 100 richest people in Kenya. His family owns the Bidco Africa Group. In 2015, the Bhimji family ranked number 31 in the list of richest families in Africa. 
Bidco Company brought in a revenue of $250 million in 2016. Also, the family company has employed over 5,000 people. In 2019, Bidco launched a $200 million industrial park in Kiambu. The wealthy family launched the industrial park to venture into beverage and food processing operations.
6. S.K Macharia Family         
SK Macharia is the founder and the owner of the Royal Media Services, the largest private television, and radio network in Eastern Africa. The media company owns the most-watched TV station, Citizen TV and Radio Citizen. As one of the top 10 richest families in Kenya by 2019, the SK family is among the few that owns choppers.
In 1976, S.K Macharia started Madhupaper International Kenya Ltd, the only tissue production paper in Kenya. Its main product was Rosy, but later Madhupaper was sold. This rich family has other properties in real estate, agriculture, transport, and banking, among others.
7. Raila Odinga Family
Raila is one of the top 10 richest politicians in Kenya, with an estimated net worth of $2.3 billion. The family owns the East African Spectre Company that manufactures liquid petroleum and gas cylinders. The family house in Karen is worth about Ksh300 million.
The Raila family also owns Pan African Petroleum Industrial Services. This family also owns a mansion in Kisumu worth 1 billion. Lastly, the family also has another bungalow in Nyali.
8. Philip Ndegwa Family
The late Philip Ndegwa was the chairman of NIC Group, where he had a controlling share. Later NIC merged with CBA that belongs to the Kenyatta family to form NCBA. Mr. Ndegwa is said to be the first person in Kenya to bank a Billion shillings. He was the second Governor of the Central Bank of Kenya.
After the departure of Mr. Ndegwa, his sons James and Andrew took over. Ndegwa's family has shares in ICEA Lion Insurance, Ambank, and Riverside Park, therefore, it is one of the wealthiest families in Kenya. Also, the Ndegwas own three tea estates, tea processing factories, among others.
9. Simeon Nyachae Family
Simeon Nyachae is a former government official, a successful businessman, and an entrepreneur. During the reign of President Kibaki, he worked as Minister for Energy and later for Roads.
As one of the 42 billionaires in Kenya, Nyachae owns Tea Farm in South Africa, and Zimbabwe. Also, the family has invested in Insurance through Kenindia, banking, and the transport industry.
10. Kibaki Family
Kibaki family is one of the richest families in Kenya. It owned the 14-floors Union Tower that they sold out to Mount Kenya University at Ksh. 800 million. Also, the family owns parcels of land across the country that are estimated to be 30,000 acres.
President Kibaki owns a multi-million house along Nyeri-Nyahururu road and a luxurious home in Muthaiga. Kibaki's family wealth is estimated to be over Ksh. 20 billion.
Please follow and like us: