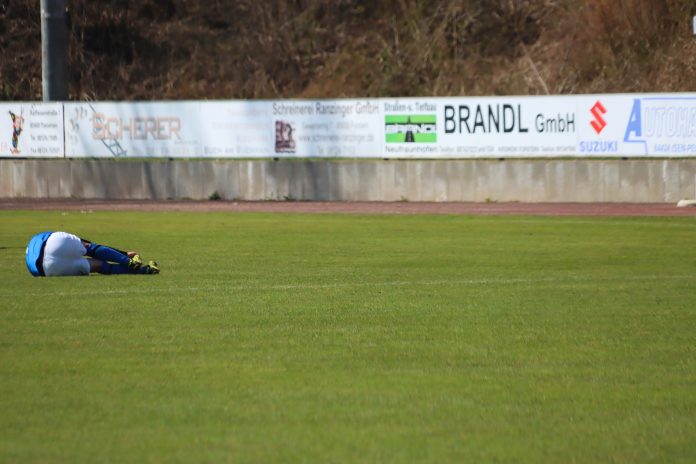 Sports injuries happen during exercises or athletic activities. They may result from poor training techniques, accidents, lack of sufficient warm-up, and improper use of protective gear. In case of a bruise or tear, it is essential to visit one of the sports injury clinics around. 
The facilities treat sprains, strains, swollen muscles, broken bones, knee injuries, or dislocations. These are serious issues that need specialists for a full recovery.
For that reason, we have compiled a list of the best sports injury clinics in Kenya. Stay tuned!
Top 10 Best Sports Injury Clinics in Kenya
Sports Injury Clinics 
Services 
Location 
Contact 

Sports Injuries and Wellness Centre 

Back and neck rehabilitation

Manual therapy 

Emirates Court, Ngong Rd, Nairobi 

info@sportsinjuriesclinic.cok.ke

 

+254 722 709448/ +254 712 379163 

East Africa Physiotherapy & Sports Clinic 

Sports injury diagnosis, treatment, and rehabilitation 

Pangani Shopping Centre, Nairobi  

info@eastafricaphysiotherapy.co.ke

 

+254 729 006837 

Tones & Bones Physiotherapy 

Home-based care 

Mountain Mall, Thika Rd 

info@tonesandbones.co.ke

 

+254 708 649442 

Spine Health & Sports Injury Clinic 

Manual therapy 

Back and neck rehabilitation

Pre & post-surgical rehabilitation 

Fort Granite House, Upper Hill, Nairobi

admin@spinehealthsportsinjuryclinic.com

+254 780 406755 

NSOC Physiotherapy Clinic 

Pain management 

Physical therapy 

Knee joint care

Foot & ankle joint care 

Fortis Suites, Hospital Rd, Upper Hill 

+254 20 4401349/ +254 791 399103 

Sports Medicine Centre 

Shoulder pain 

Elbow pain 

Hip and knee pain 

Breeces & splints 

Valley View Business Park, Parklands 

+254 733 881149 

Immediate Care Clinic 

Treatment and management of sports injuries

Physiotherapy 

Rehabilitation 

KMA Centre, Nairobi 

immediatecareclinic4@gmail.com

 

+254 711 915777

Activezone Physiotherapy & Sports Injuries Clinic 

Sports physiotherapy

Manual exercise therapy

Home care services 

Fort Granite Flats, Bishop Rd, Nairobi 

activezonephysiotherapy@yahoo.com

 

+254 742 078333

Performance Medicine 

Physiotherapy 

Exercise therapy 

Massage

Parklands, Nairobi 

info@performance.ke

 

+254 724 007200/ +254 724 335555

Proactive Physiotherapy & Wellness 

Physiotherapy

Massage therapy 

Harmony Centre, 43 General Mathenge, Nairobi

info@proactive.ke

 

+254 710 777444
List of the Best Sports Injury Clinics in Kenya
It is one of the top-rated sports and lifestyle physiotherapy centres in Kenya. If you have sustained injuries during professional or amateur sporting activities, this is the place to visit. The clinic has been operating for over 20 years and has highly trained specialists. 
The sports medicine course graduates specialize in back and neck rehabilitation, work-related injuries, and manual therapy. Besides, they will not only treat you, but they help you to achieve the highest fitness goals. 
2. East Africa Physiotherapy & Sports Injury Clinic
The physiotherapy clinic in Kenya provides information on over 500 sports injuries and conditions. You can also get rehab programs, exercises, and treatments. As a result, it helps you regain strength and continue sporting activities. 
With the help of sports injury professionals, the clinic can diagnose, treat, and rehabilitate. Their rehab exercises include pilates, band, free weights, and core strengthening. 
3. Tones and Bones Physiotherapy 
Tones and Bones Physiotherapy Centre is located at Mountain Mall along Thika Road. Dr. Julia Darker, one of the best sports physiotherapists with over 18 years of experience, began it. The clinic aims to help people by promoting, improving, and maintaining mobility and well-being. 
You can receive treatments for spinal disorder, joint dysfunction, and acute and subacute injuries. They also help with sports-related injuries such as repetitive strain injury. 
It is one of the well-established sports injury clinics that is passionate about providing quality and best physiotherapy services. The health practitioners also aim to educate people on remedial exercises, physiotherapy, rehabilitation, and preventive measures. 
Therefore, you can visit the clinic if you have injuries sustained during sporting activities. The facility is open Mondays to Fridays from 8 am to 5 pm, and Saturdays to Sundays from 8 am to 1 pm.
NSOC is a physiotherapy centre with a team of diversified physicians and expert staff that offers professional orthopaedic services. They specialize in neck and back care, hand and wrist care, and shoulder and hip joint care. Also, if you sustain knee, foot, ankle, or elbow injuries, they help manage the pain. They also help out with day surgery care and sports medicine in Nairobi. 
You can book an appointment online to access the services. All you need is to log in to their website and head to the Doctors' Calendar to book a reservation. 
Sports Medicine Nairobi is where superior sports performance meets excellent health. They specialize in therapy and rehabilitation programs for neutral and joint disorders, musical-skeletal, biomechanics abnormalities, and dysfunctions. 
If you need special footwear after the treatment, you can get custom-fit foot orthotics and orthopaedic footwear. The sports clinic has 4 professional therapists and over 27 years of experience. It has served more than 1,763 happy clients. 
7. Immediate Care Clinic 
It is at the forefront of sports injury treatment, physiotherapy and rehabilitation. Before you get the treatment, the specialist conducts an assessment to determine the extent of your injuries. You can also seek consultation and home care services at an affordable price.
They partner with athletic authorities of Kenya during major athletic leagues such as the recent World Athletics Championships Oregon22 to take care of the athletes. You don't have to keep using painkillers; instead, Immediate Care Clinic physical therapists can succeed where painkillers fail.
8. Activezone Physiotherapy and Sports Injuries Clinic  
Activezone is the centre for pain relief, rehabilitation, and management of sports-related injuries. They deal with ankle pains, posture correction, plantar fasciitis, and back pain. You can also access home care services, pain relief management, and manual exercise therapy.  
The clinic is open Mondays to Sundays from 8 am to 5:30 pm. You can visit them at Fort Granite Flats along Bishop Road in Nairobi. You can also call them to make an appointment. 
It is a physiotherapy centre that provides comprehensive and unparalleled services. They treat back and neck pain, hip replacements, tennis elbow, shin splints, and other muscle, bone, and joint problems. 
Performance medicine physiotherapists understand what it feels to have pain or an injury. As a result, you will receive quick and effective treatment. The clinic is a member of the Physiotherapy Council of Kenya and the Chartered Society of Physiotherapy. Therefore, if you are looking for sports physiotherapy near me, check out these specialists. 
It focuses on optimisation of your health and quality of life by providing comprehensive healthcare. This is achieved through a team of internationally trained practitioners. They carry out the assessment, treatment, therapy, and post-treatment care. 
As one of the best sports injury clinics in Kenya, you can visit them at Harmony Centre along General Mathenge Drive. You will receive body treatment, and your soul and mind will be taken care of too. 
Please follow and like us: