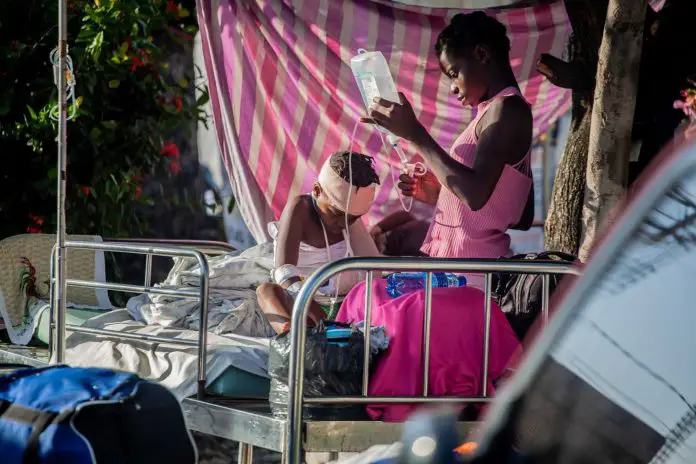 Children are a blessing, and you should provide them with the best medical care as a parent. Sometimes they suffer from short-term illnesses like cold, while others may have terminal illnesses like heart disease. They also require vaccinations and other medical attention. With the help of the best children's hospitals in Kenya, you can be sure to offer your kid the best. 
These medical centres offer exclusive medical services to children and adolescents between 0-18 years. However, with so many hospitals in the country, it is easy to fall into the hands of quacks and fake doctors. 
As a result, we have compiled a list of the best children's hospitals in Kenya for you. Stay tuned!
Top 10 Children's Hospitals in Kenya 
Children's Hospitals
Services 
Location 
Contacts 

Gertrude's Children's Hospital 

Paediatric inpatient & outpatient

Well baby clinic 

Dental Clinic 

Pharmacy 

Nutrition 

34 Muthaiga Rd, Nairobi 

info@gertties.org

 

+254 20 7206000/ +254 730 645000

AIC Cure Children's Hospital

Orthopaedic surgeries 

Cleft centre 

Physio and rehab 

Orthosis fabrication 

Kijabe, Kenya 

info@curekenya.org

+254 733 770653/ +254 705 942334 

Kenya Women & Children Wellness Centre 

Paediatric care

Burns 

Forensics Laboratory 

Prenatal, postpartum, and well-baby nursery

USIU, Kasarani, Nairobi 

info@kwcwc.org

+254 717 571444

Aga Khan University Hospital 

Newborn clinic

Wellbaby clinic

Paediatric cardiology, allergy, and neurology 

3rd Parklands Avenue, Limuru Rd, Nairobi 

patient.referral@aku.edu

 

+254 111 011888/ +254 730 011888

Footprints Paediatrics

Vaccinations

Sick visits 

Developmental assessments 

24-hour emergency telephone advice 

The Nest Children's Village Riviera Crescent, Runda, Nairobi 

footprintspaediatrics@gmail.com

 

+254 722 569977/ +254 722 555134 

Beacon  Children's Centre 

Childhood vaccination

Managing common Paediatric illnesses

Early intervention/ rehabilitation therapy 

Feruzi Towers, Thindigua, Kiambu Road, Nairobi 

beaconchildrencentre@gmail.com

 

+254 115 188415? +254 722 322363 

Nyali Children & Women Hospital

Operating theatre

X-ray and ultrasound

Critical care 

Accident and emergency 

Links Road, Nyali, Mombasa 

info@nyalichildrenhospital.co.ke

+254 725 546841/ +254 733 728317 

Karen Hospital 

Child Psychiatry

ENT, including audiology speech therapy 

Heart Clinic

Pharmacy 

Langata Rd, Karen, Nairobi 

info@karenhospital.org

 

+254 7 20 6613000/ + 254 726 222002 

Ambience Children's Hospital 

Wellbaby clinics & vaccination

Dental 

Imaging

Laboratory 

Eldoret- Nandi Rd, next to Big Five Motel 

ambiencehospital999@gmail.com

 

+254 794 608444

Kilimani Children's Clinic 

Occupational therapy

Physiotherapy 

Speech & Language 

Consultation paediatrician 

Likoni Close and Likoni lane junction, off Dennis Pritt Rd, Nairobi 

info@kilimanichildrenclinic.co.ke

 

+254 20 44049494/ +254 736 536554 
List of the Best Children's Hospitals in Kenya
Gertrude hospital is a children's hospital with more than 70 years of experience. It is the most established paediatric hospital in Eastern and Central Africa, providing healthcare to kids in Kenya and those referred from neighbouring countries.  
The hospital attends to over 300,000 patients annually through its 15 facilities within Nairobi. It offers paediatric inpatient, paediatric outpatient, well baby clinic, radiology, and dental clinic services. Finally, Gertrude hospital charges are affordable for your baby. 
It was the first African orthopedic, paediatric teaching hospital for children living with disabilities. It provides surgical and non-surgical services. If your child has disabilities like cleft lips, clubfeet, untreated burns, hydrocephalus, and bowed legs, Cure Hospital treats such. 
They also conduct mobile clinics to identify children in remote areas who need medical care. You can visit them in the Rift Valley of Kijabe town. 
KWCWC is one of the best hospitals for children and women, focusing on those from underprivileged and under-resourced communities. It has an inpatient, outpatient, family village & daycare, and forensics laboratory units.
You can receive surgical and intensive care during prenatal delivery, postpartum, and baby nursery. Also, if you have baby DNA issues, the forensic laboratory unit helps to carry out the tests.
The Aga Khan Hospital children's department understands that your first concern as a parent is the health and wellbeing of your child. As a result, your baby gets the best in modern medicine through a personalized treatment procedure. 
The paediatric specialist clinic provides newborn clinics, wellbaby clinics, neonatal clinics, paediatric cardiology clinics, and paediatric neurology clinics. Also, you can get a children's ward for inpatient services, dental services, a vaccination centre, and a paediatric Intensive Care Unit. 
The Footprints Paediatrics was set up in 2013 to provide a wide range of paediatric specialties for top-quality health care for children in Nairobi. The facility has a unique team of internationally trained pediatricians led by Dr. Rashnik Ghalay, the best pediatrician in Kenya.  
If you are seeking antenatal and neonatal care services, Footprints has got you. You can visit them for vaccinations, development assessments, health certification, and well-child checks. Lastly, the hospital provides 24-hour emergency telephone advice, sick visits, and inpatient services at MP Shah Hospital.
It is a child-friendly paediatric clinic offering consultation, vaccination, and behavioural and development assessment. You can also access your kid's occupational, speech, physiotherapy, and ABA therapy. They focus on neonatal, infancy, childhood, and adolescents.
Beacon has about 5 doctors and 5 clinic rooms. They have served more than 300 happy clients since November 2020. The facility also provides community outreach services where they target vulnerable children in the communities. This is achieved through their quarterly annual medical camps.
Nyali is a children's hospital in Kenya that offers specialized paediatric and maternal health services. Its Likoni branch is modelled for maternal child health and has an operating theatre. Therefore, you can find uncomplicated surgery services such as caesarean section, tonsillectomy, and appendicectomy. 
The hospital also provides general laboratory services and outpatient paediatric services. Wellbaby and immunization clinics, x-ray and ultrasound, antenatal, and gynaecological outpatient services are available. If you are in Mombasa and its environs, this is the best children's hospital for your kids. 
Karen Hospital has a paediatric clinic unit with a comprehensive outpatient clinic and inpatient unit. The outpatient clinic is open 24/7, while the inpatient one is home away from home for every child. This is because they understand that the comfort of your baby comes first. 
You can get paediatric treatments and procedures such as paediatric surgery, critical care medicine, cardiology, and orthopaedic. They also offer speech therapy, growth, and developmental disorders, psychiatry, and ENT services.
9. Ambience Children's Hospital 
If you are looking for the best children's hospital near me, Ambience could be a perfect option. It is located along Eldoret- Nandi road next to Big Five Motel. It is committed to providing the best health care for children with the most advanced technology and expertise. Apart from the medical care, the environment is child-friendly to make you and your kid at ease. 
You can get a variety of services for your baby at Ambience. They provide outpatient consultation clinics, ENT, laboratory, imaging, and dental services. Wellbaby & vaccination, emergency treatment, surgical and pharmacy services are available too. 
The Kilimani Children's Hospital has been serving the public since 2018 through a team of dedicated paediatricians, nurses, and other health professionals. It is open every Monday to Saturday from 9 am to 6 pm and on Sundays from 10 am to 4 pm.
You can visit them for occupational therapy, ophthalmology, and speech & language services. They also provide pharmacy, dietary/ nutrition, and laboratory services. 
Please follow and like us: