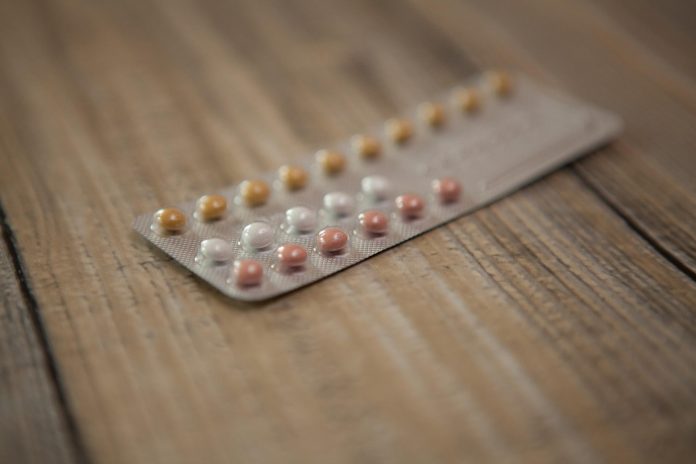 In modern-day society, most families in Kenya are embracing the family planning concept. This is due to increased cost of living, career and education considerations, disabilities, and marital factors. However, before using any birth control method, people should visit family planning hospitals for consultations and guidance. 
These facilities have qualified fertility doctors who help you to understand family planning. This is because birth control methods come in various forms and react differently to different people. 
Hence, which are the best family planning hospitals to visit in Nairobi? Let's start!
Top 10 Family Planning Clinics in Nairobi 
Family Planning Hospitals 
Services 
Location 
Contacts 

Metropolitan Hospital 

Fertility awareness  Emergency contraception

 Barrier methods services

Long-term contraception 

Along Rabai Rd, Makadara, Nairobi 

healthcare@metro-hospital.com

+254 709 14800/ +254 722 207665

Marie Stopes 

Emergency contraception

IUD (insertion and removal) 

Tubal ligation

Implant 

Oral contraceptive pill 

Eden Square Complex, Chiromo Rd, Westlands 

+254 721 488607/ +254 709 819001

Zazi Hospitals 

Gynaecology consultation 

State House CRE, Nairobi 

info@zazihospitals.com

 

+254 700 254254 

Family Care Medical Centre 

Short and long-term family planning services 

Mai Mahiu Rd, Nairobi West, Nairobi 

familycaremedicalecentrenbiwest@gmail.com

 

+254 746 626544 

Family Health Options Kenya 

Family planning and reproductive health services

Near Talent Academy, Nairobi West, Nairobi 

+254 20 6004296  

Ruai Family Hospital 

Fertility services 

Reproductive health and family planning 

Kangundo Rd, Ruai, Nairobi 

info@rfhhealthcare.co.ke

 

+254 111 033800 

Velvet Women and Children Clinic 

Family planning programs 

Prof Nelson Awori Centre, Ralph Bunche Rd, Nairobi 

info@velvethealth.co.ke

 

+254 735 383333/ +254 717 383333

Jumuia Hospital 

Short-term, long-term, and natural family planning services

Gynaecology  

Kiamaiko, Mathare, Nairobi 

254 722 800469 

The Nairobi West Hospital 

Contraception 

Gynaecology 

Gandhi Ave, Nairobi 

enquiry@nairobiwesthospital.com

 

+254 730 600000

Ruaraka Uhai Neema Hospital 

Gynaecology 

Off Thika Rd Opp. Safari Park Hotel, Nairobi 

info@runeemahospital.org

 

+254 721 451397 
List of the Best Family Planning Hospitals in Nairobi
A group of health professionals began Metropolitan Hospital in 1995. They believed offering quality, affordable, cost-effective healthcare services were possible. As a result, the facility offers several services, including family planning. 
You can get long-acting reversible contraception, fertility awareness, emergency contraception, and barrier methods services. They also offer hormonal contraception services. Lastly, you can seek gynecologist consultation services Mondays to Friday from 10 am to 3 pm and Saturdays from 9 am to 5 pm.
Marie Stopes Kenya is the best family planning hospital in the country, providing a wide range of short-term, long-term, and permanent contraception methods. You can get male and female condoms, oral contraceptive pills, implants, tubal ligation, vasectomy, and IUDs.They also provide counseling to ensure that they understand your needs and preference.
You can consult an online contraception counselor to help you understand your best birth control method based on your preference, lifestyle, and medical circumstances. Through the session, you will know the pros and cons of each method and compare them. You can visit any Marie Stopes clinics in Nairobi for these services.     
It is a chain of private hospitals that provides quality healthcare services to children and women. If you are looking forward to using the best family planning method in Kenya, they have professional gynecologists who will take you through the process. 
The specialists take you through an engaging session to know what is best for you. It is also a time when you can ask all the questions about family planning. This depends on how you want to space your babies and whether your body reacts to new substances. 
4. Family Care Medical Centre  
It is a birth control clinic that offers high-quality, cost-effective, and patient-centered medical care in a warm and welcoming environment. The facility is always open, and you can book an appointment. 
You can visit the clinic for consultation and family planning services. They also provide special clinics where you can meet with a gynecologist. This ensures that your reproductive health is well-taken care of to reduce issues such as infertility. 
5. Family Health Options Kenya 
FHOK is a local non-governmental organization providing excellent sexual and reproductive health services for the last five decades. They conduct research programs such as the Global Comprehensive Abortion Care Initiative, Pambazuko project, and Cervical Cancer Screening. 
They help couples to space or limit pregnancies through birth control methods. The health specialists understand that over 218 million women across the globe want to avoid pregnancy, but they are unaware of the effective birth control methods to use. As a result, they are working towards this here in Nairobi and other cities.  
It is one of the family planning clinics in Nairobi where they value good health. As a result, you get efficient and effective services that are affordable and desirable. You will meet a team of qualified obstetrics and gynecologists who handle complex issues related to fertility and all that concerns birth control. 
You can visit the Ruai Family Hospitals for fertility, reproductive health, and family planning services. They provide various alternatives to allow you to find the one that suits your preference and medical condition. 
Velvet is an obstetric, gynaecology, pediatric and reproductive wellness facility. It is committed to providing the highest quality women's healthcare with the personal attention you deserve.
Apart from the general family planning services you can seek any day from the facility, they also have annual checkups. During this period, they allow you to access different family planning programs. The facility's family planning prices in Kenya vary depending on your chosen method and the services given. However, you can be assured that they are pocket-friendly for every person. 
8. Jumuia Hospital  
It is a faith-based Christian Health Association of Kenya medical facility in Kiamaiko, Nairobi. It is regulated by the Kenya Medical Practitioners and Dentists Council of Kenya. The family planning clinic offers quality care to women and ensures they get the best method that suits their needs.   
As one of the birth control clinics in the country, you can get short-term, long-term, and natural family planning services. Apart from the Kiamiko clinic, you get the same services in Huruma, Kakamega, and Vihiga Jumuia clinics.
It is a state-of-the-art hospital with more than 10 departments to offer quality health care to everyone who steps in. The birth control clinic is done by the obs & gynaecology department. With the help of gynecologists, you get guidance on the best contraception method.  
You can visit the clinic along Gandhi Avenue in Nairobi or call to book an appointment. The health specialists are one of a kind because they provide a comfortable environment where you can discuss your reproductive health without shying off.
Even though not among the free family planning clinics in Nairobi, Ruaka Uhai offers recommendable gynaecologist services. It is committed to helping women achieve their best reproductive health as they plan for the number of children they wish to have.
You can get insights on different birth control methods to decide on which to use. Besides, they provide them at pocket-friendly prices. All you need to do is to visit the facility off Thika Rd, opposite Safari Park Hotel, and speak with a gynaecologist. 
Please follow and like us: