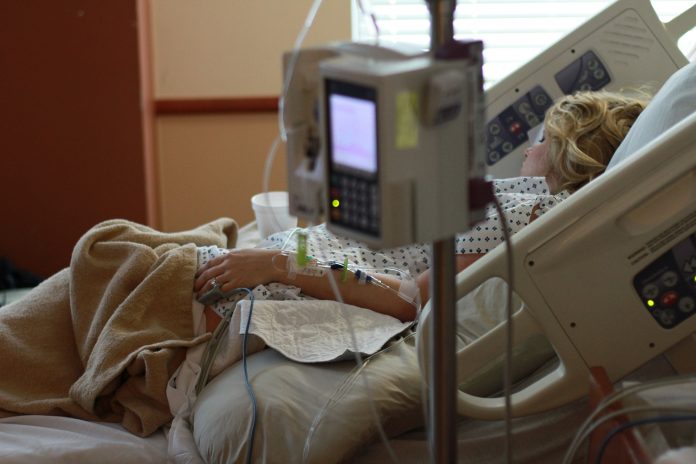 The joy of every woman is to give birth safely and bring their child into the world alive. However, sometimes the mother might lose her baby or vice versa but, worse of all is when both don't survive. In Kenyan maternity hospitals and homes, more than 6,000 maternity deaths and 35,000 stillbirths occur annually. 
The government of Kenya introduced Free Maternity Service Policy in 2013 in all public health facilities. It aimed to encourage women, especially those with low living standards to seek maternity services during delivery.
Reputable Maternity Hospitals in Kenya
Maternity Hospital
Maternity services
Contact information
Location
Ruai Family Hospital
Normal delivery Transitional Care Incubation
info@ruaifamilyhospital.org 0700 773884
Nairobi
RFH
Prenatal clinics Normal delivery Cesarean  section

0799 221333

Nairobi
Marie Stopes Kenya
Normal delivery Elective and emergency C-section
0800720005
Nairobi
Bristol Park Hospital
Ultrasound Newborn services Caesarian section Normal delivery
bphfedha@bristolpark.or.ke 0784 178015 bphutawala@bristolpark.or.ke 0753 178014 bphmachakos@bristolpark.or.ke 0719 178014
Fedha   Utawala   Machakos
Grace Park Medical Centre
During and after birth services Delivery services
info@graceparkmedical.com 0724 110285
Meru
Nairobi Women's Hospital
Normal delivery Caesarian section

0709 667000

Nairobi
Midhill Hospital
Antenatal and postnatal Normal delivery Neonatal Care Transitional care
care@www.midhillhospital.org 0713 338084
Nairobi
Beta Care Hospital
Postnatal Normal and C-section Transitional care Neonatal care

0728 674216

Kiambu

Nairobi

Kisumu Specialist Hospital
Antenatal clinics Delivery(natural and caesarian) Lactation classes Nutritional support

0780 154131

Kisumu
Nairobi South Hospital
Prenatal care Normal deliveries elective and emergency cesareans pre-term babies services high-risk pregnancy services 
info@nairobisouthhospital.org 020 60 1154/ 0721 700408
Nairobi
Ruai Family Hospital's maternity package is one of its kind. The maternity service team offers safe, high-quality, and equitable care to both the mother and the child. Their service ensures that you and your baby are safe and ready to adapt to the environment.
Besides, the maternity hospital has modern facilities in the neonatal unit. This is to make sure that in case of an emergency, the baby receives extra care. Also, you can get incubator services at Ruai Hospital for your baby.
2. RFH Healthcare
RFH Healthcare is a leading hospital in Nairobi where most celebrities prefer. The hospital offers a maternity package at Ksh 40,000 when assisted by a midwife. If a gynecologist attends to you, you pay Ksh 60,000.
The maternity hospital also offers Caesarian Section services at Ksh 90, 000. Enjoy a healthy pregnancy journey, childbirth, and postnatal recovery at RFH Healthcare. Finally, you can seek prenatal services at RFH to get guidance and checkups during your gestation period.
Whether you are a first-time mum or an experienced one, you need professional and passionate people to attend to you during your pregnancy journey. Marie Stopes Kenya has obstetricians, certified nurse midwives, labor, delivery, and postpartum nurses who have golden hearts.
The maternity hospital offers normal delivery, emergency, and elective C-section services at their Eastleigh Nursing home in Nairobi. It is the joy of Marie's team to see you bring your bundle of joy into the world.
The maternity hospital has a modern and well-equipped maternity unit.  It offers normal and caesarian section delivery services. Besides, the Bristol Park maternity team consists of medical officers, consultants, and theater nurses committed to their work.
In case you or your child has an issue, the maternity unit at Bristol offers ultrasound and newborn services. If you are around Fedha, Utawala, Machakos, or Tassia, you can access maternity services at these branches.
 Grace Park Medical Centre is one of the best maternity hospitals in Meru, Kenya. After your nine months in Pregnancy, their midwives, nurses, obstetricians, anesthetists, and pediatrics are ready to attend to you. They provide professional care to both you and your baby.
The maternity hospital has a fully equipped unit. A unit that ensures that both your bundle of joy and you are safe before and after delivery. Grace Park professionals offer clean labor, delivery, and after-delivery wards.
The maternity hospital is located in Nairobi with branches in Hurlingham, Adams, Naivasha, Nakuru Hyrax, Kitengela, and Ongata Rongai. The Nairobi Women's Hospital maternity charge is affordable to all mothers. As one of the best private hospitals, they offer both normal and Caesarean Section packages.
The normal delivery package consists of mid-wife, mid-wife plus, obstetrician, and private patient delivery package options. On the other hand, the cesarean section package comes as an elective or emergency, and private patients cesarean delivery packages. Each package offers different services to both the mother and the baby.
Midhill Hospital ensures that the mother-to-be who seeks their services have the most exciting and memorable birthing experience. In one year, the maternity hospital conducts more than 1,600 deliveries. During prenatal clinics, the hospital empowers the mothers. It helps them to make decisions on how they want to give birth.
Midhill Hospital Maternity package is pocket-friendly for all birthing options. Babies born after 30 weeks of gestation can receive special care in the Neonatal, Special Care, or Transitional Care units within the hospital. Lastly, the maternity hospital offers a range of prenatal and postnatal classes for both the mother and the mother to help them take care of the baby.
It is one of the best maternity hospitals in Kiambu. The hospital offers midwife-led and consultant-led maternity services. Each pregnant mother who seeks services at Beta Hospital is assigned a midwife to check their progress during gestation.
The maternity hospital offers postnatal services. If you had a normal birth and your child is healthy, you can be released between 6 to 24 hours. However, if you had a CS, the midwives take care of you for three to four days. Also, you can get neonatal and transitional care units at Beta for your baby. 
Kisumu Specialists Hospital offers maternity services through talented obstetricians and gynecologists. You can go for antenatal clinic services at the maternity hospital to get checkups of your well-being and that of your baby.
Also, the maternity hospital offers delivery and postnatal services. Besides, you can get lactation classes and nutritional support services. In case you have a birth complication and your baby needs extra attention, the hospital offers help. The maternity hospital has newborn units for 20 babies.
The hospital has an ultra-modern maternity unit offering a wide range of gynecology and obstetrics services. The maternity team understands that bringing a baby into the world is one of the precious things a woman does. As a result, the specialists take you through a caring birthing process.
 Nairobi South Hospital's maternity wing has prenatal care for expectant mothers, normal delivery, and cesarean section delivery services. Also, the maternity hospital manages high-risk pregnancies and pre-term babies. 
Please follow and like us: