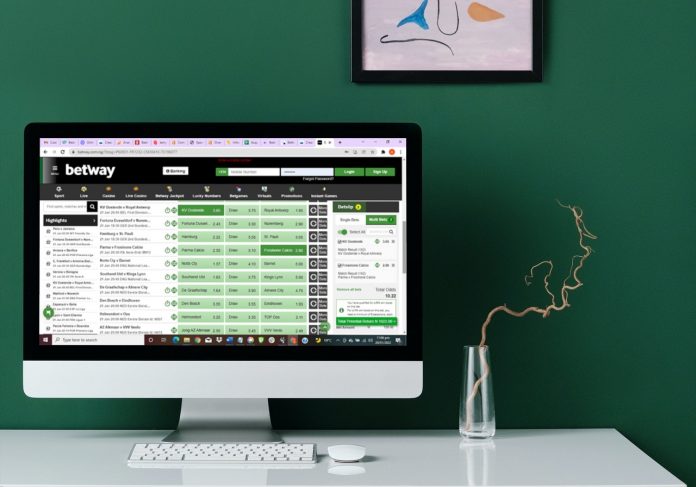 Online sports betting has become a huge part of the Kenyan culture, with the country boasting one of the largest gambling markets in Africa.
Kenya is ranked as the third biggest gambling nation in sub-Saharan Africa, behind South Africa and Nigeria.
Kenyan bettors bet on a broad range of sports, but the most wagered on sport, and by far too, is football. Other sports, especially tennis and basketball, are growing in popularity in the Kenyan betting community, but football commands over 90% of bets placed in the country.
Hence, betting sites in Kenya take extra care in delivering quality football sections to the betting public. That is one sure way of attracting and keeping hold of their customers.
Generally, the best bookies are those with good football betting markets and options. Kenyan bettors are becoming more and more sophisticated, and now demand more from their betting sites.
It is no longer enough for a betting site to have traditional options like straight wins and over 2.5, football markets must go deeper and offer funkier markets like corner kicks, shots, cards, and so on.
In ranking the best football betting sites in Kenya, we considered several factors, including football markets, odds, bonuses, and features.
Top 5 Football Betting Sites in Kenya
| | | | | |
| --- | --- | --- | --- | --- |
| Rank | Betting Site | Welcome Bonus | PayBill Number | Customer Support |
| 1 | Betway | 50% up to Ksh 5,000 | 880185 | +254777142400, Support@betway.co.ke |
| 2 | 22Bet | 100% up to Ksh 15,000 | 895599 | +254712895599, support-co.ke@22bet.com |
| 3 | Betwinner | 100% up to Ksh15,000 | 998989 | +254800221368, info@betwinner.ke |
| 4 | Melbet | 200% up to Ksh 26,280 | 5151511 | +254800723007, info-en@melbet.ke |
| 5 | Betika | Ksh 20 (Safaricom only) | 290290 | 019077000, support@betika.ng |
1. Betway 
Offering a simple and easy-to-use platform, Betway is a football betting site for beginners. This is where Betway really beats the competition.
Everything is plain and simple on Betway, unlike some rival sites that appeared cluttered, busy, and confusing.
Betway doesn't have the largest football market, compared to some of the other betting sites in Kenya, but the football selection on the site is big enough to cover our football betting needs.
Betway also has some really cool sports betting features. It is one of the few sites in Kenya that has a football bet builder, while features like cut one and free data are also available on the site.
2. 22Bet
22Bet gets on our list for its incredibly vast football betting market. From popular leagues like the English Premier League to more obscure competitions in Nicaragua and Belize, 22Bet has them all in its football section!
One drawback of 22Bet is that it may come across as too busy, but that is the price for having such a gigantic football market.
As a new user, you may find the site a little bit overwhelming, but once you use 22Bet Kenya once or twice, you will get used to how it works! Everything becomes easy.
22Bet also has a great football live betting section, creating the most immersive in-play betting experience for users.
3. Betwinner
The Betwinner football market is broad and deep, which is pretty standard for a top betting site in Kenya. This site goes the extra mile by offering some of the highest football betting odds in the country.
With Betwinner, you are sure to get the best football betting deals! The high odds cut across all the football markets, from pre-match to in-play markets and even the outrights options.
This site guarantees that you earn maximum reward from your sports betting.
To complement the great markets and high odds, Betwinner also has one of the best football betting interfaces in Kenya. Another stand-out feature of Betwinner is its fantastic mobile app- arguably one of the best in the country- ensuring that you can place your football bets anywhere and anytime!
You are sure to have an enjoyable betting experience on Betwinner.
4. Melbet
Melbet has been constantly growing in popularity in the last few years, and it is now established as one of the best football betting sites in Kenya.
Initially, Kenyan bettors were drawn to Melbet because of the attractive bonus offers on the site. But it hasn't taken long for users to realize that there's great substance in the football betting section.
The strategy from Melbet would appear to be to pull customers in with the bonus offers and keep them on the site with the exciting football markets and features.
They are certainly doing a great job at that!
5. Betika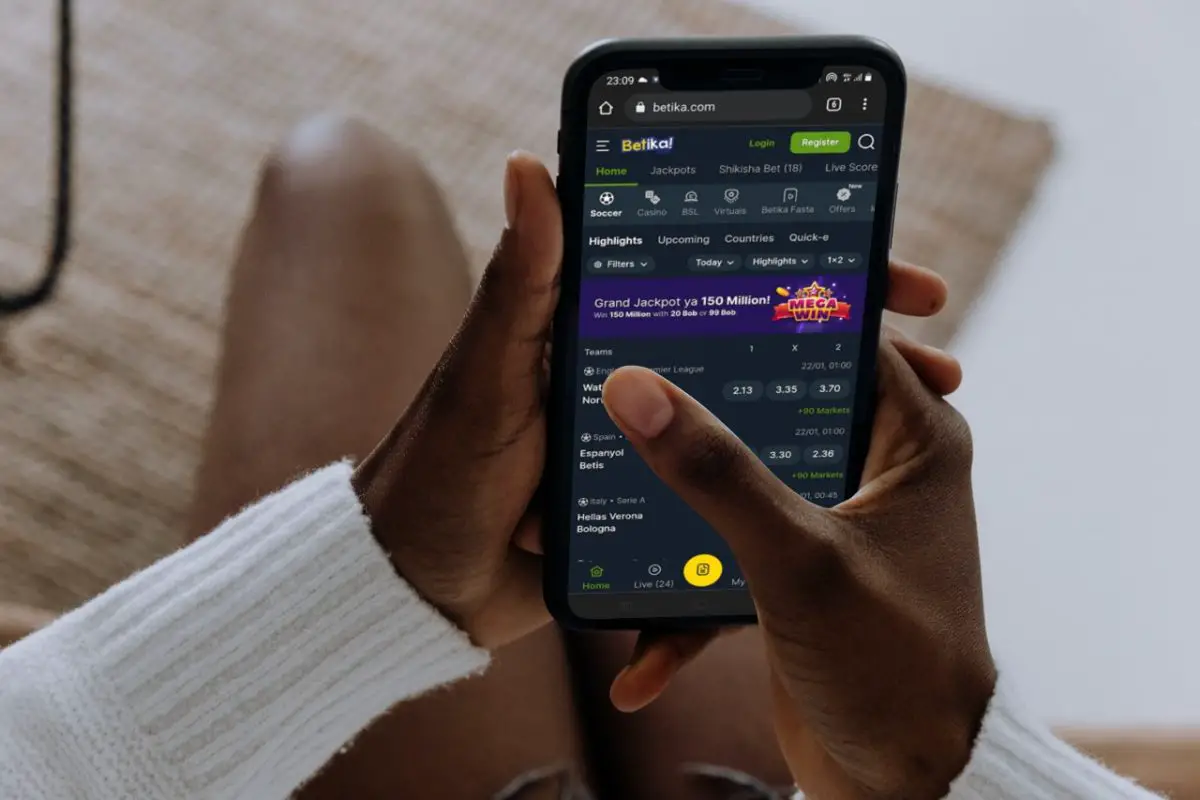 Betika is very much the people's choice. The numbers clearly show that this is currently the biggest betting site in Kenya.
It is easy to see why Betika has become so popular in Kenya. They tick all the right boxes and have a Kenyan feel.
Not that other betting sites don't, but Betika feels a lot more like a proper Kenyan betting site!
Amongst the many qualities on this site include a large football section, good competitive odds, nice bonuses, and features.
There are many other great football betting sites in Kenya, but the five bookies mentioned above are the stand-out sites for footy betting.
And that concludes our observations on the Football betting topic. If interested in expanding your knowledge even further and check out the best betting sites in Kenya also offering great promotions for all types of sports bets, make sure to visit Epckenya.org and follow their expert recommendations.
Please follow and like us: