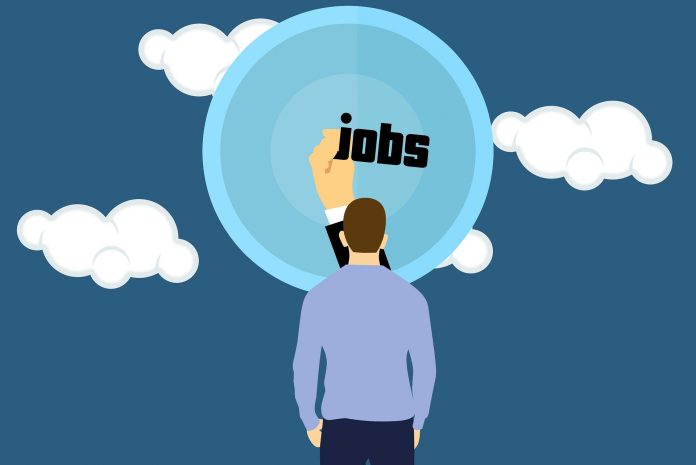 The rate of unemployment among Kenyans continues to soar, especially among the youths. Most university and college graduates are desperate to enter the job market. Have you been applying for jobs but nothing seems to work? You can use job sites to get updates on recent vacancies in Nairobi and beyond.
The internet has made things easier through the online job posting. For instance, you can pop in a job site now and apply for a job without traveling to drop your application. Many organizations have embraced the culture of online job posting here in Kenya.
Top Job Sites in Kenya
Job site
Services
Brighter Monday
Career services
CV training
Personality assessment
Career Point
Career tips
Interview and cover letter writing techniques
Job adverts
Job Web Kenya
CV and cover letter writing tips
Job adverts
Recruitment
Kenyan Career
Job search experiences
Job adverts
Fuzu
Free courses
Career planning tools
Job adverts
Career tips
Ajira
Job adverts Free online training
Shortlist
Virtual internship
Job adverts
Corporate Staffing
Job adverts
Professional CV writing
Career coaching
My Job Mag
CV services
Scholarships
Recruiter advice
Best Jobs Kenya
Job adverts
Recruiters services
List of Job Posting Sites in Kenya
Brighter Monday is a Kenyan job site founded by Ringier One Africa Media. It has the highest number of job seekers and employers in its database. To be a beneficiary from this job site, sign up, and create your account.
Afterward, you can access their career services like CV training, personality assessments, and courses which equips you as a job seeker. Also, you can subscribe to the daily alerts to get the available job vacancies in your email.
Career Point Kenya offers job seekers a platform to submit their CVs and cover letters to employers. At the bottom of the job site, you find links to sample interview questions and answers, career tips, and cover letters.
The job site also features advice from professional human resource managers which are of help to job seekers. You can subscribe for free to this site. You can search for jobs using different categories like industry, places in Kenya, and organizations.
The job site is a good site to visit if you are looking for a job in Kenya. The theme color of Job Web Kenya is pink which is attractive to the eyes. It allows you to search for jobs depending on their nature. For instance, full-time jobs, part-time jobs, freelancing, internships, and temporary jobs.
As an employer, you can post a job vacancy at Job Web Kenya directly.  The mission of the company is to be one of Africa's top job portals with a global influence.
This is a simple job site with a plane background but offers great Kenyan jobs. Kenyan career not only offers job postings, job updates, and CV posting but it also allows job seekers to share their job search experiences.
In their job posting, they indicate the responsibilities in each job, location, and job category. The site is useful to executives looking for greener pastures, professionals seeking a change in career, college and university graduates, and high school graduates.
Fuzu is a job seekers network in Kenya that provides you with exciting job opportunities, career guidance, and skills. Whether you are a fresh graduate or an executive you can benefit from this site in your career path.
You can create your account on Fuzu for free. After creating the account, Fuzu will be giving you job alerts on your email. You can spice up your skills through the free online courses on their website.
Ajira is a job site created by the government of Kenya through the Ministry of Information, Communications, and Technology. It aims to empower the young generation in the country by allowing them to access digital job opportunities.
To benefit from this platform, register and create an account. Also, Ajira offers free online training and certifications to assist job seekers to decide whether online work suits them best.
Shortlist is not only used by Kenyan job seekers but also by African and Indian people. First, you need to open an account with this job site in order to fully benefit from it. Afterward, you can apply for any job on their website.
The job site matches employers and job seekers by customizing the online application process for each job opening where the applicant showcases their skills. After the application, the shortlist keeps applicants updated throughout the process.
Corporate Staffing is among the best employment agencies in Kenya. The site lists jobs in categories so you can filter them to find what suits you. Corporate Staffing also indicates the time when the job was posted and outlines the responsibilities in each of them.
If you are looking forward to applying for a job within Nairobi county, Corporate Staffing has listed them all. Open the account and apply online without traveling to the employer. Enjoy the free services because you only need some bundles.
MyjobMag is one of the best online job sites in Kenya. For each job posting, the site provides the job application process to the end. Also, you can search the category of jobs you want to see from this site. It is very simple for use to everyone.
For employers, you can post a job on this website or allow them to do it on your behalf. They connect companies with the right candidates that suit their needs.
It is a job website in Kenya that connects job seekers to their dream jobs. You can search for jobs by location on this job site. Create an account with them and be getting daily job alerts through your email.
Best Jobs Kenya site allows recruiters to find candidates to fill vacant positions in their companies. Write a professional CV and upload it to this site and your employer will locate you.
Searching for a job is a process that needs careful steps and patience. Connect with the best job sites in Kenya where you are visible to recruiters. As a result, you land on your dream job in Kenya.  
Please follow and like us: