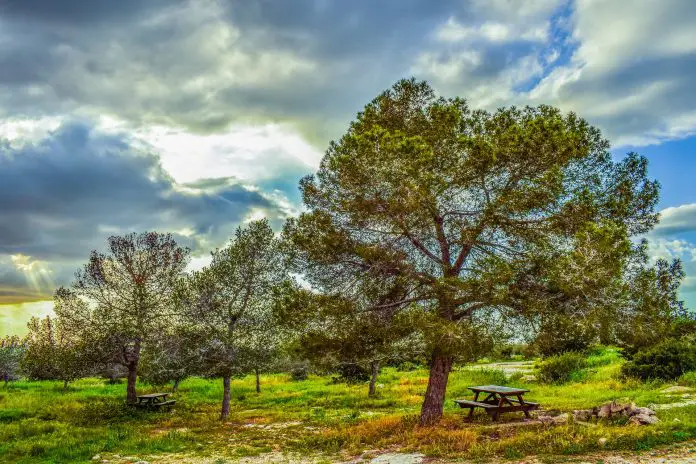 Kenya is one of the most beautiful countries in the world, full of nature. It provides an environment where you can go alone, with family and friends, and have fun times. If you plan to have some good times outdoor bonding with your loved ones, you can visit the different picnic sites.
The picnic spots provide a cool environment where you can have nature walks, watch wildlife, eat, and do outdoor games. Besides, you can enjoy some personal quiet time to unwind and reflect on your life. So let's talk about the best picnic sites you can visit in Kenya.
10 Amazing Picnic Sites in Kenya
Picnic Site
Attractions
Contact
Location
Uhuru Gardens
Monuments

Recreational park

publicrelations@museum.or.ke

+254 20 8164134

Langata Rd, Nairobi
Oloolua Nature Trail
Natural cave

Waterfall

Bamboo rest point

+254 716 570010
Karen, Nairobi
Karura Forest
Bird watching

Biking

Nature walk

injoka@karurafriends.org/

+254 791 398371

+254 728 606449

4th Parklands Avenue, Nairobi
Nguuni Nature Sanctuary
Wildlife such as giraffes
+254 700 337068
Off Kiembeni Rd, Bamburi, Mombasa
Waterfall Inn Tigoni Picnic Site
Waterfall

Bird watching

+254 720 960800
Tigoni, Limuru, Kiambu
Nairobi City Park
Nature walks

Historical figures

+254 786 563638
City Park Rd, Nairobi
Nairobi Arboretum
Flora and fauna

Recreational park

education@nairobiarboretum.org

+254 727 300933

Kilimani, Nairobi
Mokoiyet Picnic Site
Cliff
+254 20 2379407/ +254 20 6002345
Karen, Nairobi
Ngong Hills
Hiking area

Religious retreat sites

+254 762 900471
The northern tip of Kajiado County
Paradise Lost
Caves

Waterfall

info@paradiselost.co.ke

+254 20 4454120

Kiambu town
List of Picnic sites in Kenya
It is one of the best picnic spots in Nairobi, located along Langata Road. Besides, it is the largest memorial park in Kenya. The site carries two monuments that signify Kenya's independence and a Mugumo (fig) tree.
The picnic site provides a beautiful rest place for families and friends. Besides, most schools in Kenya pay for trips to visit the spot. Finally, Uhuru Gardens provides a venue for events such as concerts, weddings, and launches.
2. Oloolua Nature Trail         
Oloolua Nature Trail is in the indigenous Oloolua forest in the Karen neighborhood. The entry fee for Kenya citizens or students at the picnic site is Ksh. 200, while children pay Ksh. 100. Besides, you can enjoy camping at Oloolua at the cost of Ksh. 2,000 as a Kenya citizen while children pay Ksh. 1,000.
The picnic site has some exciting attractions such as a natural cave, bamboo rest point, a beautiful waterfall, and a papyrus swamp. It is open from 9.00 am to 6.00 pm on weekdays and public holidays in Kenya.
Karura Forest picnic site is found in Nairobi, Kenya. The Kenya Forest Service and Friends of Karura Forest Community Forest Association manage it. If you love bird watching, Karura is the place to be. It is home to about 200 bird species and porcupines, suni, and bush squirrels.
Besides, the picnic site has more than 50 km of trails where you can bike, walk or run. Again, you can enjoy attractions such as a waterfall and some small lakes. Lastly, the picnic site allows you to come with your dog, but you need to register it.
Nguuni Nature Sanctuary is one of the picnic sites located outside Nairobi. It lies in Bamburi, Mombasa. It provides a relaxed environment with acacia woodland. Besides, it is home to families of ostrich, giraffe, Oryx, and elands.
The picnic site also provides walking and cycling trails, wetlands, lakes, and a nature park. The entry fee for adult Kenya residents is Ksh. 350 while children pay Ksh. 100. For non-residents, adults pay Ksh. 800 while children pay Ksh. 300.
5. Waterfall Inn Tigoni Picnic Site
It is a picnic site located in Limuru, Kiambu County. It lies on a hill where you can see the Nairobi skyline. Besides, it provides a beautiful dining area and open compound full of green vegetation.
As you walk towards the Tigoni picnic site's waterfall, you will enjoy the trees' nature and the melodies from birds and other insects. Besides, the water flows with a soothing sound. It is a nice place to visit with your loved ones.
6. Nairobi City Park
Nairobi City Park is a rich indigenous forest in Kenya. It is home to a variety of mammals such as Sykes monkey and hundreds of bird species. Besides, it provides natural vegetation, a habitat for abundant insects, amphibians, and reptiles.
As one of the picnic sites in Nairobi, Kenya, you can enjoy a nature walk after the hustle and bustle in town. Besides, you can buy some plants from the nurseries. Also, Nairobi City Park has the Boscowen collection that carries pollinator gardens and fish ponds.
It is a 30.4 hectares wooded landscape located in the Kilimani area in Nairobi and provides jogging trails, picnic lawns, and shaded walkways. It gives home to more than 350 indigenous and exotic plant species for research, conservation, and education.
The picnic site also carries over 100 bird species and abundant vervet and Sykes monkeys. In addition, it provides adequate space for team-building activities and a quiet place to commune with God.
8. Mokoiyet Picnic Site
Mokoiyet is one of the picnic sites in Nairobi National Park. It is a large cliff-top field located next to the Mbagathi river gorge in the park. Besides, it provides an amazing picnic site with shaded tables and benches where you can relax.
Besides, you can have a clear view of the river from Mokoiyet. You can enjoy some game viewing and bird watching. The picnic site is open for visits from January to December. Lastly, it would help if you carried your food and cooking equipment.
9. Ngong Hills
Ngong Hills offers a relaxing environment for a picnic date. You only need to carry your packed lunch and an entrance fee of Ksh. 200. You can visit the picnic site from 8.00 am to 5.00 pm.
Ngong hills provide a panoramic view of the Great Rift Valley and Nairobi City. Besides, it hosts various flora such as pine and fauna such as buffaloes and wild pigs. You can get to the picnic site by public or private transport means.
It is one of the picnic sites in Kiambu town and was discovered in 1996 by coffee farmers.  Caves are the main attraction at Paradise Lost. The nearby Gichi River erodes them, and the beautiful Paradise Lost waterfall screens their entrances.
The entrance fee at the picnic site is Ksh. 400 per adult and Ksh. 300 per child. Paradise Lost is 10 Km from Nairobi; thus, you can take about 10 minutes to drive there. It is an exciting place to be on the weekend.
FAQs on the Best Picnic Sites in Kenya
Where can I picnic in Nairobi?
There are numerous places within Nairobi where you can enjoy a picnic date. Some of the magic places include;
Nairobi Arboretum
Uhuru Gardens
Evergreen Park
Central Park Nairobi
Lang'ata Botanical Gardens
Uhuru Park Nairobi
What should I carry when going for a picnic?     
When going for a picnic, you need to carry a few items to have a memorable experience. Some of the things you should have include;
A picnic basket to carry your food
A picnic blanket to sit on and place your picnic items
Plates, glasses, and other utensils to serve the food
Trash bags to put your remains after you finish eating
A paper towel or wipe to clean the picnic table and wipe your hand
If you want to create a romantic or any other atmosphere during a picnic, you can carry rose flowers or any other item to bring your preferred atmosphere.
Where can I take my Girlfriend within Nairobi for a date?
Nairobi has mesmerizing places where you can take your lover on a romantic date. Some of these places include;
GP Karting
Climb BlueSky
Karura Forest
Zen Garden
Fairview Coffee Estate
Can I take pictures at Nairobi Arboretum?
Pictures help you to remember the memorable moments that you had in life. They capture the smile you have as you enjoy good times. At Nairobi Arboretum, you can take as many pictures as you want. You only need a permit for a photoshoot or video shoot.
Please follow and like us: