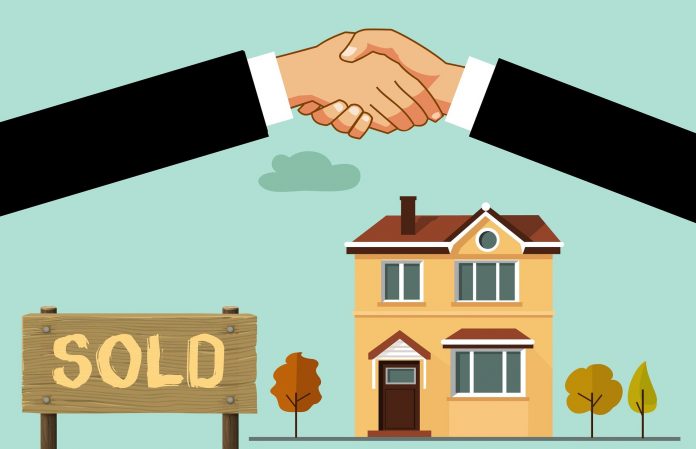 In Kenya, banks are the leading mortgage lenders. For instance, 77.5% of all mortgage loans across the country originated from 6 banks in 2017. However, insurance companies and other financial institutions offer mortgage loans to Kenyans.
In 2018, the Finance Cabinet Secretary, Henry Rotich, announced the Kenya Mortgage Refinancing Company (KMRC) formation. The non-bank financial institution aimed to offer affordable long-term funding. As a result, banks and other mortgage lenders can offer long-term mortgages at low-interest rates and better terms and conditions. Hence, Kenyans can access capital to build real estate.
List of Mortgage Companies in Kenya   
HF Group offers home loans designed for you.  You can get a loan of up to 90 % of the selling value of your property. Besides, the repayment period is 20 years for employed individuals and ten years for SMEs and groups. Lastly, the mortgage lender charges an interest of 8% plus tax.
If you are employed, you need to provide your ID, KRA PIN Copy, and three months' payslips to qualify for the mortgage. Also, you need to provide a letter from your employer and a six months' salary bank account statement.
2. Citibank Kenya
Citibank offers different types of mortgages in Kenya. It provides a mortgage loan at a rate of 12.5%. Besides, the process of application is simple with a short approval time.
The mortgage lender has provided services in Kenya for more than 45 years. As a result, its clientele has grown widely. You can visit Citibank offices in Nairobi and Mombasa to get more about its mortgage loans.
Consolidated bank offers mortgage loans for construction, purchasing a plot, project finance, and equity release. Also, if you want a ready build plot, you can get a loan.
To get the mortgage loan for houses in Kenya, you need to provide your national ID or passport and KRA PIN. The mortgage lender also needs your latest three months to payslips and a letter from the employer.
KCB mortgage loans are accessible from all the branches across the country. Through the mortgage loan, you can buy and develop commercial properties and purchase land or plots. Besides, you can build a property for letting or purchase your dream house.
The mortgage lender offers a minimum loan of Ksh 500,000. The repayment period is up to 25 years.  The mortgage loan is available to self-employed people and partnerships, employed persons, limited companies, and investment groups.
At Barclay, you can get a mortgage adviser appointment on weekends and evenings. Also, they have a team of mortgage experts available throughout the week to assist you. You can use the Kenya mortgage calculator to calculate the amount you need each month for a loan.
Whether you are a first-time homebuyer or want to remortgage your loan, the mortgage lender can assist. Also, you get the mortgage to buy property for letting. You can start an Agreement in Principle (AiP) to know if you qualify for the amount you need.
The mortgage lender provides loans of up to Ksh 100,000,000 to allow you to have your dream home. Besides, you get up to 25 years to repay the loan. Non-resident Kenyans can also access the loan to build a home to stay in when they come to Kenya.
The Standard Chartered mortgage calculator is available to calculate the amount you can borrow in Kenyan currency. Lastly, you need to be 21 years and above to access the mortgage loan.
It is one of the lenders with the cheapest mortgage loan rates in Kenya in 2020. Once you sign up for the home loan, you get a committed relationship officer to help you. Also, you can get up to 90% financing for a ready build house.
The mortgage lender offers a loan to purchase land, renovate your house or own an already built home. The loan has a flexible repayment period that does not leave you in debt.
Stanbic Bank provides up to 105% financing for properties below Ksh 2 million. Besides, you can repay the loan for up to 20 years. The mortgage lender offers a minimum loan of Ksh 1 million. Additionally, it finances the stamp duty, deposit, and legal fees required to own a property.
If you want to build your dream house, the bank offers 100% construction financing. Also, you can own a property or buy land in major Kenyan towns. Stanbic is the home for beneficial mortgage loans.
Equity Bank offers a minimum of Ksh 2 million mortgage loan in Kenya. Also, the mortgage has no limit with a repayment period of up to 15 years. You can get a maximum of 80% financing depending on your property's location.
For Kenyan currency, Equity charges a 13% interest rate and 10% for USD, GBP, and Euros.  For the diaspora loan, you must be a non-resident or Kenyan sent on a foreign mission abroad. Also, Kenyans with dual citizenship can get a loan.
It is one of the leading banks in mortgage lending. You can construct or renovate your commercial and residential properties with the money. Besides, you get a repayment period of 20 years for single-dwelling units and ten years for commercial houses.
The mortgage lender gives a six-month grace period for loan repayment. Besides, you can use the rental income to repay the mortgage.
Own your dream house through the best mortgage lenders in Kenya.
Please follow and like us: