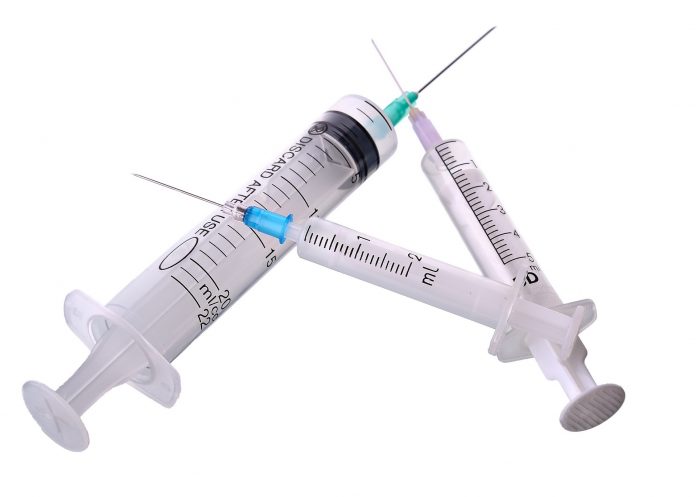 In Kenya, almost all the medical devices in health facilities are imported. Local production mainly focuses on the manufacture of consumable items like medicine. At the end of 2019, Kenya's medical equipment was approximately $150mn. The healthcare facilities source them from different medical equipment suppliers in Kenya.
The demand for medical equipment is increasing daily as many facilities require modernization, and there is an increase in infectious diseases like COVID-19. Most medical devices are imported from western countries. In 2019, the U.S. had a market share of 23.5% for medical devices in Kenya.
Reliable medical equipment suppliers in Kenya
Medical equipment supplier

Products

Contact

Location

Acon Medical Supplies

Hospital equipment

Hospital furniture

Rapid diagnostics instruments

Dental and surgical instruments

+254 722 787400

Ngara Rd, Nairobi

Megascope Healthcare Ltd

Diagnostic and imaging

Dental equipment

Critical care

Neonatology

Operating theater

Consumables

+254 722 299097

City House, Standard St, Nairobi

Medmax Limited

Hospital furniture

Diagnostic products

Walking aids

Laboratory equipment

Cosmetics equipment

 

+254 705 071699

Lungalunga Business Complex, Nairobi

Bioscope Laboratory Supplies

Laboratory equipment

Chemicals and stains

info@bioscope.co.ke/ sales@bioscope.co.ke

+254 720 537146/ +254 755 502677

Ngara, Nabro Towers, Nairobi

Nairobi x-ray supplies Limited

Radiology

Dialysis

Hearing implant

Neurology

ICU & Monitoring

Endoscopy  & surgery

Operating theatre

+254 733 512802

Westlands, Nairobi

Harley Limited

Pharmaceuticals

Medical equipment

OTC products

020 4261000

Westlands Rd, Nairobi

Africa Medec Limited

General disposables

Anesthesia disposables

Critical care disposables

Laboratory disposables

+254 725 838179/ +254 733 838179

Chiromo Ln, Nairobi

Surgilabs Limited

Medical equipment

Surgical equipment

Disposable hospital products

Orthopedic implants

+254 20 4445190

 

Mogoti Rd, Nairobi

Omaera Pharmaceuticals Limited

Pharmaceuticals

Consumables

Medical equipment

020 3523718/9 or +254 717 381822

Baba Dogo Rd, Nairobi

Medline Kenya Ltd

Medical equipment

Medical consumables

+254 724 661922

Argwings Kodhek Rd, Nairobi
List of Medical Equipment Suppliers in Kenya
A team of determined professionals came together in 2012 and established Acon Medical Supplies. Over the years, the company offers hospital and laboratory equipment to various health facilities. Also, the medical equipment supplier provides healthcare furniture, rapid diagnostics, surgical and dental instruments.
As one of the medical supplies companies, Acon works to provide high-quality, pocket-friendly, and secure devices. Also, the private company offers training and advice to its customers. This is to enhance the safety of the equipment.
Megascope is one of the leading medical equipment suppliers in Kenya. The firm works with top-of-the-line medical apparatus producers like Neusoft, Tuttnaur, Shenzhen, Mindray Bio-Medical, Ottobok, Heinen, and Lowenstein.
Megascope professionals are trained in medical equipment specialists from local and international institutions. As a result, the medical equipment supplier offers quality and reliable equipment, especially Mindray and Neusoft products.
3. Medmax  Medical Equipment Supplier Limited
It is the home of medical equipment and consumables since 2010. Medmax has partnered with leading medical companies worldwide to live its motto, which is PATIENT FOCUS.
The company is known as one of the medical equipment suppliers in Nairobi. Its main supplies are hospital furniture, diagnostic products, walking aids. You can also get laboratory equipment and cosmetic equipment from the medical equipment supplier company at Lunga Lunga Business Complex, Nairobi.
Bioscope is a one-stop-shop for laboratory solutions. If your health facility wants laboratory chemicals, consumables, and equipment, visit Bioscope. The medical equipment supplier sources its products and services from Europe, America, and China.
For years, the company has worked with major hospitals like Nairobi Women, Aga Khan, Kenyatta National Hospital, and the Karen Hospital. The company complies with the Kenya Bureau of Standards' set health and safety standards (KEBS).
Since 1980, Nairobi x-ray supplies have been mainly involved in radiology supplies from Japan. As the company grew, its clientele increased, and the firm diversified its supplies to other biomedical supplies.
Nairobi x-ray supplies provide devices and solutions that allow healthcare providers to deliver quality healthcare services. The medical equipment supplier offers not only reliable equipment but also after-sale service to ensure they function correctly.
Harley Limited is a company offering healthcare services, sales, service, and installation of medical equipment. The medical equipment supplier ensures that the device gets to you in the right conditions and is installed correctly through their highly skilled technical staff.
As one of the dialysis consumable suppliers in Kenya, you can get drugs from their shop. Also, you can source medical equipment that is of high quality and meets the required standards.
It is an African distribution company with a direct location in Kenya and Uganda. The medical equipment supplier specializes in providing medical and laboratory disposables. This includes general, anesthesia, critical care, and laboratory disposables.
Besides, the company works with clinics, pharmacies, government, and private hospitals. You can visit their offices in Nairobi off Ojijo Road Parklands and get the best products for your health facility.
Surgilabs Limited falls under the list of medical equipment suppliers in Kenya. It is one of the oldest suppliers of medical equipment, disposable hospital products, surgical equipment, and orthopedic products.
With the management of Mr. Ramesh Bhatt, the medical equipment supplier has made history in maintaining medical equipment in East and Central Africa. The company thrives on providing long-lasting and innovative equipment in the healthcare sector to save lives.
Omaera Pharmaceuticals imports, sells and distributes affordable and quality healthcare products in Kenya and other parts of the world. From their medical equipment shops in Nairobi, you can access devices like ultrasound machines, suction machines, world-class ECG machines, ICU Beds, among others.
If you have a pharmacy, private or public hospital, clinic, institution, or want to be a retailer of healthcare products, you can source them from Omaera. The medical equipment supplier focuses on efficiency and reliable delivery of all the devices.
10. Medline Kenya Ltd 
 Medline is one of the major distributors of medical equipment and consumables in Kenya since 2011. The medical equipment supplier gets the devices from renowned manufacturers in Asia, Europe, North, and South America. Also, the company aims to offer high-quality products and services from ISO-certified manufacturers.
When it comes to handling clients, Medline handles their customers with care. They seek to establish a long-term relationship with every healthcare provider they serve. Their committed customer care team is always ready to solve any customer issue.
Please follow and like us: