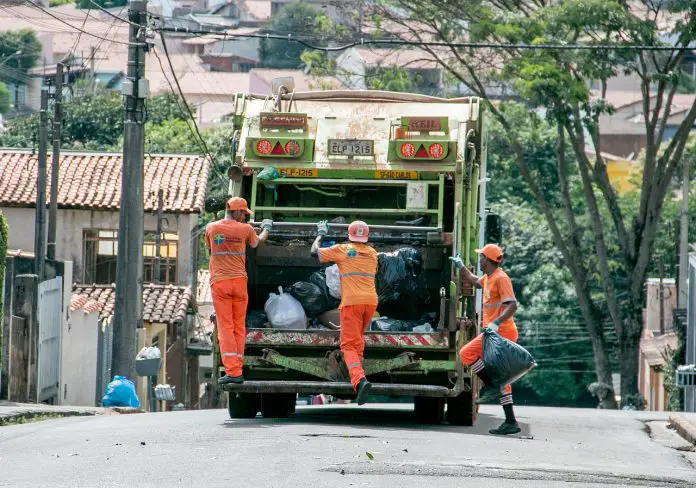 Due to increased urbanization in Kenya, waste generation continues to hike each day. According to UrbanAfrica.Net, in 2016, the waste amount generated per year is about 4 million tones, and it was predicted to double by 2030. As a result, waste management companies are finding their way into the market at large.
In 2016, Nairobi produced approximately 3,000 tons of waste in a day, and about half of it was not collected. However, waste management companies can bring in a change. They clean your home or office, collect, recycle and dispose of waste.
Top 10 Waste Management Companies in Kenya
Waste Management Companies
Services
Contact
Location
Enviroserve Kenya Ltd
Electronic waste management
info@enviroserve.co.ke

+254 740 396139

Lavington, Nairobi
Tranbiz Solutions Kenya Ltd
Industrial waste management

Hazardous waste management

Expired pharmaceutical management

info@tranbiohz.coke.

+254 786 787609

Industrial Area Enterprise Rd, Nairobi
Bins Service Ltd
Garbage solutions
0722 713964/ 0733 677710
Falcon Rd off Enterprise Rd, Nairobi
Kamongo Waste Paper Ltd
Cardboard/paperboard recycling

Newspaper recycling

Office vs. mixed paper recycling

+254 792 410410
Kampala Rd, Nairobi
Takataka Solutions
Solid waste services such as recycling
+254 708 276201
Laikipia Rd, Kileleshwa, Nairobi.
Colnet Ltd
Garbage collection
info@colnet.co.ke

+254 721 566140

Addis Ababa Rd, Industrial Area.
WEEE Centre
E-waste disposal

Training

Secure data destruction

Awareness creation

info@weeecentre.com

+254 701 819599/ +254 202 060919/20

Mihango', Embakasi, Nairobi
Mr. Green Kenya
Trading recyclable materials
contact@mrgreentrading.com

+254 758 727083

Mombasa Rd & Enterprise Rd Junction, Nairobi
Zoa Taka Ltd
Waste management

Cleaning services

snwanyoike@zoataka.com

+254 733 445660

Falcon Rd, Nairobi
Waste Afrika Kenya
Solid waste advisory

Safe removal of asbestos sheets

Encapsulation

+254 724 540090/ +254 734 975411
Vision Plaza, Mombasa Rd, Nairobi.
List of Waste Management Companies in Kenya
It is a waste management company in Lavington formed in 2017. It provides environmentally friendly ways of managing electronic waste. As a result, it helps to keep off toxic material from the landfill and dumps.
At Enviroserve, you can get your metals, plastics, and batteries processed. Besides, cardboards are also recycled and refurbished to be donated to schools and community organizations.
The waste management company provides hazardous, medical, electronic, and pharmaceutical waste management solutions. For more than ten years, the company has served industries such as schools, funeral homes, hospitals, cancer centers, and laboratories.
It is also one of the garbage collection companies in Nairobi that trains its drivers and service technicians. Annually, the company provides DOT and EPA hazardous materials and waste training and certifications to its team.
Bins is a garbage collection company since 1986. It makes your waste management simple by allowing you to sign a contract and then collect your garbage during the days that suit your need.
To date, the waste management company has over 3,000 clients and collects about 45 tons of waste each day. Besides, it has a fleet of 17 trucks with over 180 employees. The Bins premises has a workshop, mechanical shop, administration block, and stores.
It is one of the paper recycling companies in Kenya that began in 1990. With a humble beginning of one van collecting waste cardboard from supermarkets and packaging companies, the company has grown to process bales of cardboard.
The waste management company provides waste paper collection, newspaper recycling, and commercial paper shredding services. Also, it has warehouses in Mombasa, Nakuru, and Eldoret to meet their client's needs.
5. Takataka Solutions
Takataka Solution is an enterprise in Nairobi that provides environmental-friendly waste management and recycling services. During their garbage collection routine, they provide you with food waste and non-food waste bags. This makes sorting of waste easier and quicker.
The company works with the Solid Waste Services and Recycling Industry in its projects. Finally, you can visit Takataka Solutions in Kileleshwa, Nairobi, for more details.
Colnet provides garbage collection services by providing a full range of containers that suits your waste production needs. Besides, they collect waste and dump it in a legal and eco-friendly way. Besides, the waste management company uses the latest waste disposal technologies.
In Colnet, you can find a variety of waste pickup programs such as;
Food & organic pickup schedule
Commercial and industrial collection
Curbside pickup/residential collection
Waste pickup dumpster
Yard waste pickup/ bulk waste pickup
It is one of the recycling companies in Kenya that deals with electronic and electric waste. The company collects the waste and recycles what is recyclable, and dispose safely of the unrecyclable parts.
Besides, the waste management company offers training on safe electric and electronic waste disposal as outlined by NEMA. Besides, the company does the destruction of confidential information on electronic media. Once the data is disposed of, it cannot be retrieved by any means.
Mr. Green has more than 2,500 waste collectors across Africa. In Kenya, the company has offices along Mombasa Road in Nairobi. It has recycled about 4,500 tons of plastic waste.
As a waste picker, you can partner with Mr. Green, one of the waste management companies in Nairobi. Once the company collects the plastic waste, it recycles it into valuable raw materials used by the plastic sectors.
9. Zoa Taka Waste Management company Ltd
Zoa Taka Ltd offers waste management, garbage collection, and disposal services in Nairobi. Besides, you can get waste liners, bins, and bags for your waste disposal needs. The waste management company has a variety of garbage compactors, including rear-end uploading, automatic and manual types.
Also, if you want cleaning services, the waste management company has got you. You can have your office or residential houses cleaned and their waste disposed of at a fair price.
The waste management company serves those with materials containing asbestos. Besides, it is licensed by NEMA to offer safe disposal of asbestos. Asbestos is classified as hazardous waste and cannot be recycled or reused but disposed of in a licensed asbestos landfill.
Besides, you can get encapsulation and safe removal of your asbestos sheets by Waste Afrika experts. Therefore, if you are demolishing your building that has asbestos sheets, contact Waste Africa for safe removal, transportation, and disposal.
Please follow and like us: