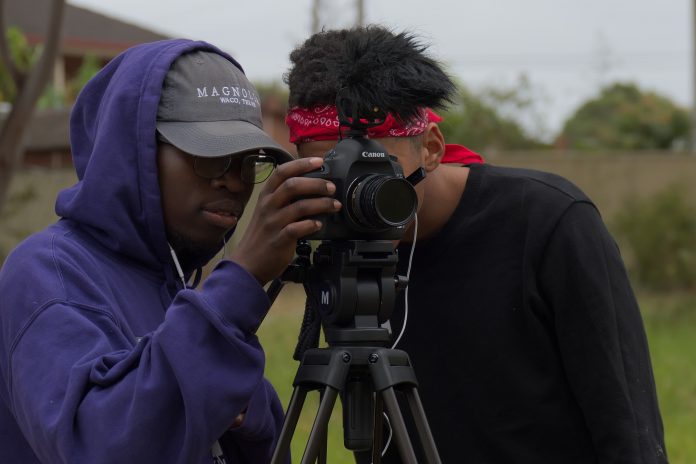 Do you want a video to market your products and services? Or are you looking for documentaries and film & TV productions? You need to search for the best video production companies to help you out.
A high-quality video will attract your viewers and hence drive the message home. As a result, you will gain followers you may turn into customers. The video production company you choose to work with needs to be flexible and reliable to deliver the work on time. Now, let's talk about the best video production companies in Kenya.
Reputable Video Production Companies in Kenya
Video Production Companies
Services
Contacts
Location
Ivory Media Productions
Post-production

Documentary production

TV/ Film production

info@ivorymedia.global

+254 701 829788

Watermark Business Park, Karen, Nairobi
Elite Media Productions
Corporate videos

Promo videos

Product demos

info@elitemedia.co.ke

+254 724 227933

Nairobi
Selene Studios
Film and video production

TV adverts production

Live streams

info@selenestudios.cok.ke

+254 734 449995

Milestone Business Centre, Membly, Nairobi
Insignia Productions
TV commercial production

TV series production

Post-production

hello@insigniaproductions.global

+254 701 665788

Kirichwa Rd, Off Argwings Khodek Rd, Nairobi
Mojo Productions
TV commercials

Editing

Source connect

info@mojokenya.com

+254 20 2028473/4

Lenana Rd, Nairobi
HQue Media
Video production
+254 746 110762
Kilifi Close, Nairobi
Protel Studios Ltd
Advertising campaigns

Documentaries

Programs production

info@protelstudios.te

+254 20 4440055

All Africa Conference Churches, Westlands, Nairobi
White Rhino Films
Film and Video production

Branded content

Commercials

info@whiterhino.film

+254 703 460910

 

Rhapta Rd, Westlands, Nairobi
Zebra Productions
TV drama

Talk shows

Interviews

+254 717 887407
Brooks, Off, Nairobi
Skypix Productions
Editing

Video and photo shooting

+254 722 551044
Gifilian House, Kenyatta Avenue, Nairobi
List of Video Production Companies in Kenya
It is one of the film production companies in Kenya that turns your ideas into an exceptional visual representation.  Some of Ivory's films and TV shows it has produced continue to be broadcasted in different parts of Africa.
The video production company has done several projects in Kenya, including the Miss Kenya universe Cac Lemond 2020 line production, Jumia TVC, and the NTV's Pieces of Us Series that airs every Thursday at 7:30 Pm.
At Elite, you can get services such as video production, video infographics, explainer videos, graphic design, and photography. Besides, the video production company has worked for Digital Kenya, AAP Insurance, Fin Credits, and Weston Hotel.
As one of the companies in the list of production houses in Kenya, Elite works towards giving their clients the best. It involves you throughout the production process. Lastly, the company has designed a strategic production process to make each of its projects a success.
It is a video production company in Nairobi with experienced directors, writers, editors, and cinematographers. Besides, Selene Studios is good at video production, social strategy, illustration, and identity creation.
The video production company started humbly in early 2018 and has grown to cover projects for both start-ups and long-established corporations.  You can visit Selene's offices at Milestone Business Centre in Membly, Nairobi.
Insignia began in 2007, aiming to revolutionize print and video production in East African countries and beyond. The video production company has shot more than 50 short formats such as TV commercials, series, and documentaries.
Some of Insignia's clients include Airtel, Kenya Ports Authority, Safaricom, and KTN. Besides, it has done projects such as Indomie TV commercial, SWVL digital TV commercial, and Pop Up Party (Season 3) for Cartoon Network Africa.
It is a company with some of the best video producers in Kenya since 2008. Over the years, Mojo Productions has produced Television, documentaries, online branded content, 2D & 3D Animation, and Radio commercials.
The video production company has received several awards, such as Best advertising campaign 2018 from Marketing Society of Kenya and Best marketing campaign 2018 for the Ilara Yoghurt advert. Finally, some of its clients include Telkom, Brookside, Samsung, and Family Bank.
HQue media provides you with the best video production experience.  It has worked for CBS, European Commission, Platinum Credit Ltd, United Nations, and Caterpillar. If you want documentaries, brand videos, advocacy, and testimonial videos, HQue media has got you.
After the video production company has recorded a video for you, the experts will help you understand ways to maximize the results. Besides, their services are reliable, flexible, and fast. You can contact them 24/7 for your video production needs.
Protel does quality Radio, Television, Mobile, and Digital productions. It has delivered projects such as Showreel 2019, Kenya Ports Authority documentary, Shell Helix Motor oils, and Safaricom Shukrani Kochokocho Kenya Nzima.
Besides, the video production company is behind the former NTV show, The Real House helps of Kawangware and the Pambazuka National Lottery TV Show. If you want a bespoke production solution for an event, advertising campaign, or documentary, reach out to Protel Studios.
White Rhino Films offers complete video production services. If you want wildlife documentaries, corporate or event video coverage, the video production company will give you the best. Also, for your photography and branded content needs, White Rhino Films can fulfill them.
You can visit the video production company offices along Rhapta Road in Westlands, Nairobi. Some of the clients that White Rhino has worked for include British Council, Intel, KFC, Nivea, and NCBA.
It is one of the leading television and film production companies in Kenya. It develops concepts, writes, and produces programs that are aired in Kenya and beyond. Besides, the video production company not only works with local clients but also international ones.
The projects done by Zebra Productions Kenya Ltd are listened to and watched by foreign audiences. You can visit their offices in Nairobi, Kenya, for your film and television video production needs.
10. Skypix Video Production Company
It is a registered media company that provides video and photo shooting, editing, transfer, and preparation of broadcast material services. Also, the video production company offers event covers for corporate functions, weddings, and documentaries.
You can visit the Skypix Productions office at Gilfillan House along Kenyatta Avenue in Nairobi. Besides, it is open from Monday to Friday from 8 am to 5 pm.
Please follow and like us: