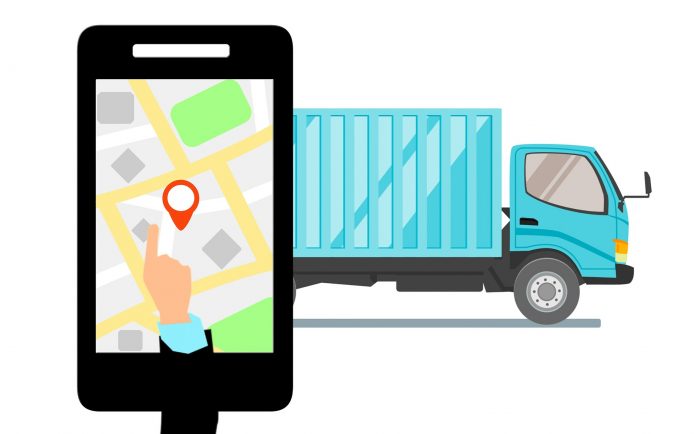 Do you treasure your car? Have you installed a tracking system from one of the trusted vehicle tracking companies in it? The tracking system helps you monitor your car or motorcycle during its operations. It provides details of where your vehicle has gone and for how many trips.
As of 2019, vehicle tracking systems from different vehicle tracking companies had gained popularity. Vehicle owners are installing a combination of Global System for Mobile Communication (GSM), Global Positioning System (GPS), and General Packet Radio Service (GPRS) to keep an eye on their motors. Through your phone, you can locate your car any time once you integrate it into the system.
10 Best Car Tracking Companies in Kenya
Car tracking companies
Products & Services
Contact                  
Location
RiverCross Tracking
GPS tracking device

Fleet management system

customersupport@rivercrosstech.com

+254 720 769560/ +254 727 030581

+254 711 416446/ +254 792 442814

Langata Rd, Nairobi

Mombasa

Lions Auto E.A. Ltd
Vehicle tracking

Fuel monitoring

info@lionsauto.co.ke

+254 715 132828

Outer Ring Rd, Nairobi
Carro Tracking Solutions Kenya Ltd
Vehicle tracking system

GPS digital speed governor

info@cartrackingsolutionskenya.com

+254 722 568045/ +254 725 344540

Waiyaki Way, Nairobi
TrailMyCar Ltd
Car tracking system via SMS and GPRS
info@trailmycar.com

+254 723 75238/ +254 722 363005

Ngong Rd, Nairobi
Kennet Tracking Ltd
Vehicle tracking

Fuel management

Usage reports

info@kennettracking.com

+254 723 441666

+254 706 765250

Desai Rd, Nairobi

Moi Avenue, Mombasa

Track & Trace Kenya
Fuel monitoring

Vehicle tracking system

info@trackntrace.co.ke

+254 709 392000

Wambugu Rd, parklands, Nairobi
Keen Track Enterprise
Car track system

car alarm system

info@keentrack.co.ke

+254 727 978876

Sanfred Business Center, Ruiru.
Regent Tracking Service Ltd
Route and order optimization

Car alarm

secure@regenttrack.coke / support@regenttrack.co.ke

+254 758 728/ +254 720 444263

Muthithi Rd, Nairobi
NAJ Tracking Ltd
Fleet tracking

24hrs vehicle recovery solution

+254 722 921535

 

+254 729 011181

Ngong Rd, Nairobi

Nyali Rd, Mombasa

GEO-SAT Ltd
GPS car alarm system

Fuel monitor

+254 720 359193/ +254 722 242990
University Way Nairobi
List of Car Tracking Companies in Kenya
It is a vehicle tracking service provider for more than 20 years. RiverCross is able to develop tracking systems for your car through a team of highly skilled software engineers.
The car tracking company in Nairobi provides the BlueTrax Tracking and Monitoring interface. With it, you can view, analyze, and disseminate information concerning your vehicle. Also, you receive automated alerts and reports via Email or SMS messages. Finally, you can use your smartphone or desktop to access all the data.
Lions Auto E.A. Ltd provides a vehicle or bodaboda tracking unit to protect your car against thieves. The company has internal GPS & GSM antennas for monitoring your car. Besides, you can get a microprocessor chip to provide faster tracker performance.
With Lion's tracking system, you can promote your drivers to engage in safe driving practices. Besides, the vehicle tracking company serves government organizations, NGOs, security firms, car hire, and taxi companies.
It is a GPS tracking company that offers car tracking systems at Ksh 15,000. You can get products such as GPS Digital Speed Governor, fuel monitoring, and vehicle loading from Carro Company. Besides, you can have a vehicle CCTV installed in your car.
The GPS load sensor allows you to monitor your vehicle's weight to enhance security during transportation. The vehicle tracking company sells the load sensor Ksh 120,000.
TrailMyCar is one of the vehicle tracking companies in Kenya that provides vehicle tracking, fleet management, fuel monitoring, and anti-theft solutions. The company uses a GPS tracking system combined with wireless communication.
Through the system, you can know where your vehicle is and get an alert if an unexpected event happens, such as an accident or hijacking. Some of the vehicle tracking company partners include Equity Bank, Toyota Keya Ltd, Associated Motors, and Dodi Motors.
When looking for secure GPS, GPRS, and GSM vehicle tracking and security systems, visit Kennet Tracking Ltd. The vehicle tracking company installs and maintains fuel and mileage tracking, online vehicle tracking, and SMS tracking systems. Besides, you can get a GPS & GSM car alarm system for your vehicle.
The fuel and mileage system allows you to monitor your car's or motorcycle's fuel usage and speed per hour. As a result, you improve its safety and lower the insurance costs through the speed violations report.
Track & Trace Kenya offers a tracking system that you can use locally and globally. Besides, you can access it on your mobile phone, iPad, or desktop. The system provides you with a real-time location report; hence, you become aware of where your car is each time.
The vehicle tracking company system offers a mileage report to help you know the travel distance of your machine. Also, in case your vehicle gets stolen, you can know its exact location.
7. Keen Track Enterprise
Keen was founded in 2017, and its head office is at Sanfred Business Center Ruiru Town. It offers GSM and GPS car tracking systems at an affordable price. You can access vehicle tracking & recovery, fleet management, and monitoring services for your car or motorcycle.
Through the vehicle tracking company's system, you can get a re-play history of your vehicle. Besides, you can know when it exceeds a set speed limit or moves out of the designated area.
It is a Regent Automobile Group member and provides car tracking solutions in Kenya from their Westlands office. Its GPS vehicle tracking device is installable in each car. The system collects and transmits tracking data via a satellite or cellular network.
You can access the tracking information on your web at any time to know the state of your vehicle. It is one of the vehicle tracking companies that serve Co-operative Bank, Mayfair Bank, Watu Credit, and KCB.
9. NAJ Vehicle Tracking Company Ltd
It is one of the car and motorcycle tracking companies in Kenya, with offices in Nairobi and Mombasa. You can get fuel and fleet management services at NAJ. The vehicle tracking company has won more than ten awards, including the East Africa awards in Vehicle tracking and Fuel management during the 2018 technology and innovation awards.
With their GPRS and GPS systems, you can know the driver's behavior, driving rate, fuel consumption, and fuel theft. Therefore, you can secure your vehicle through NAJ tracking systems.
It is a company that provides vehicle tracking, security, and fleet management services. You can purchase their GPS car tracking system in Nairobi.
Also, the vehicle tracking company provides a fuel monitor gadget. With it, you can stop unauthorized access to your fuel. Also, you ensure the consumption rate is fair and thus reduce fuel expenditure.
Please follow and like us: