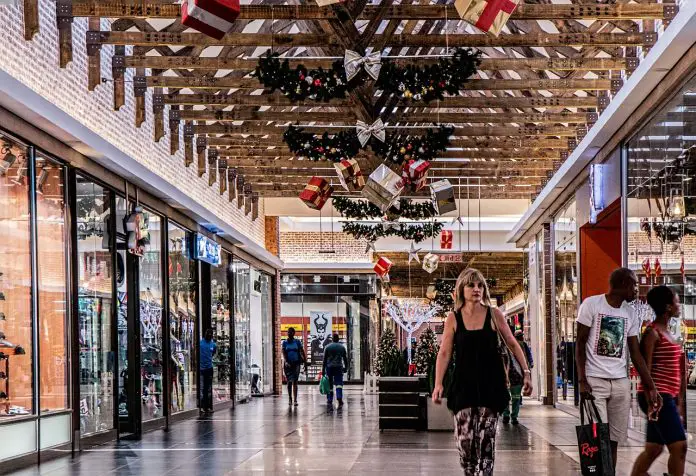 Every weekend of the first week of the month, families flock to shopping malls in Nairobi and major cities to do shopping. But why are these mega shopping centres preferred to local retail shops?
Kenyans want a place that offers every product and service under one roof. What about children's fun activities? Shopping malls do not fall short of your expectations.
Shopping mall centres in Kenya are on-demand as investors charm their way into the hearts of the growing middle class. As the current generation run after upgrading their lifestyle, they look for classy places to do their shopping. You can also do online shopping if you have limited time.
 The Largest Shopping Malls in Kenya
Shopping mall
Location
Interesting activities
Two Rivers
Limuru Road
Carrefour
Fashion
Banking
Ferris wheel
The Hub Karen
Karen
Indoor children amusement
Food & beverage service
Retailers
Garden City
Kasarani
Ample office  
Leisure activities
Kids' fun activities
Village Market
Limuru Road
Health and Fitness
Recreational
Maasai market
City Mall
Mombasa
Houseware
Banking
Westgate
Westland
Food & beverage
Leisure
Art & Craft
Thika Road
Roysambu
Theatre
Conference
Carrefour offers
Sarit Centre
Westland
Cinema          
Showroom activities
Buffalo
Naivasha
Fashion         
Health and Fitness
West End
Kisumu
Home decoration
Delivery
Rupa's
Eldoret
Recreational
Food & beverage
Red Heron Mall
Kitengela
Banking         
Beauty
List of the Best Shopping Malls in Kenya
Two Rivers is one of the biggest malls in the world, located in Ruaka, Kiambu County. The mall leaves you spoilt for choice. You can eat and drink from the restaurants and cuisines, shop in the famous Carrefour supermarket, or carry out your banking activities.
It hosts the best fashion stores where you can grab your taste in design. Some top clothing stores like LC Waikiki are found in the shopping complex. Children are not left out; the biggest mall in East Africa hosts children's play areas with adrenaline and water games.
The stylish mall is one of the best in Nairobi, with over 85 retail stores. You get all your grocery items, entertainment activities, fashion needs, fine dining products, and services under one roof.
The shopping mall offers a gratifying experience for the whole family. As you shop, your kids can enjoy the indoor amusement park. The shopping experience in this facility is one of a kind if you want variety.
It was one of the first Kenyan malls to integrate residential space, retail offices, an international shopping arena, a medical centre, and a modern business hotel development.
The beautiful green gardens give a serene environment from the urban hustle and bustle. The 3-acre recreational park offers a cool arena for families looking for a thrilling experience along Thika Super Highway.
Located in Kenya's capital city, the facility falls under the list of the best malls in Nairobi. The African market has earned the International Council of Shopping Centre's Design Award in the recent past.
Village Market is home to over 150 recreational, entertainment, and shopping outlets. The revamp that has taken place in the Village Market blends culture and modernity for you.
City Mall is the best shopping outlet in Mombasa. The shopping complex does not disappoint with its banking, food and beverage, and fashion services. If you are looking for 'malls near me in Mombasa,' then City Mall is the most convenient. You can easily access it within 20 minutes along the Mombasa-Malindi highway.
There is no list of the best Kenyan shopping mall in Nairobi without Westgate. Despite its terrific attack in 2013, the outlet was renovated and opened its doors again in 2015.
Westgate offers the finest shopping and leisure products. The mall serves millions of local and international customers. It also hosts an array of art and craft kiosks where you can get the best souvenirs.
Thika Road Mall is one of the busiest shopping malls in Nairobi. The shopping complex features the best national and international brands like Safaricom, Carrefour, LC Waikiki fashions, PizzaInn, and Java, among others.
The facility provides ample parking as you carry out your activities. Being one of the largest malls in East Africa, it is the home of a big conference facility that can host exhibitions and social events.
The oldest shopping mall in Kenya offers services to 25,000 customers daily from different corners of the country. Sarit Centre has a 300-seater cinema area where entertainment never ends. For your daily need starting from groceries, clothes, food, and beverages, among others, Sarit Centre won't disappoint.
Buffalo Mall is the epitome of gratifying shopping in Naivasha. The outlet never disappoints when it comes to shopping in Tuskys and enjoying a drink or a bite at Java.
You can find the fashion taste for the whole family in the City Walk outlet.  Health and fitness services are also available at Goodlife. When you go for your holiday to the lakeside, pass by the mall to grab your shopping.
10. West End Mall Kisumu
The western part of Kenya has also not been left behind, courtesy of West End Mall. The shopping mall is found in Kisumu.
You can access Tile and Carpet Centre, Samsung showroom, DHL, and Woolworths. The shopping mall also connects to the Acacia Premier Hotel, one of the five-star premises where you can enjoy a meal.
Rupa's is an all-under-one-roof mall in North Rift Region. High-end brands with various goods sets in Kenya's best shopping mall.
The mall hosts KFC, Chandarana FoodPlus, Vivo Activewear, Java House, and Zaika Lounge. You can visit the mall on weekdays or weekends to do your shopping and climax it with a bite from Java House.
12. Red Heron Mall
The Kitengela mall has secure and spacious parking for your car as you carry out your activities. As your hair is plaited at the saloon, your partner can have a haircut at the barbershop.
Red Heron Mall is also the home of your favourite wine and spirit outlet and the people's supermarket- Naivas Supermarket. You can also access your doctor's prescription from Kite Ltd pharmacy.
A shopping experience that warms the cockles of your heart should be a priority. Subscribe to a shopping mall that caters for all your family needs.
Please follow and like us: