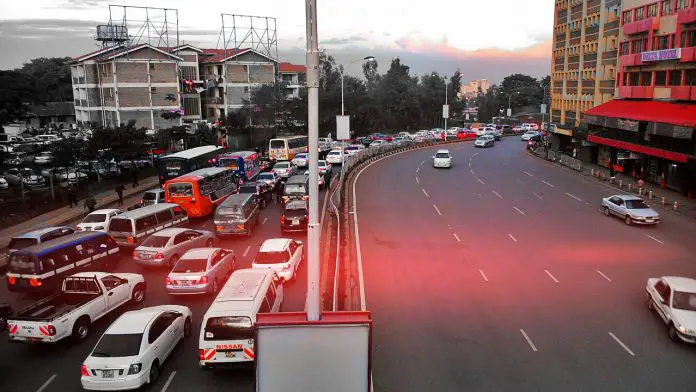 Road transport by vehicles is the primary tool for Kenyans. Every sunset people move from one place to another. Each morning, cars flood the roads as people go to offices, markets, schools, hospitals, and back home. Both the private and public means of transport help many.
The decision of buying a car is a whole process. Many Kenyans prefer grey imported Japanese cars than new ones due to cost. Before you buy a car, do thorough market research to have the best choice. Look at car maintenance, price, and fuel usage.
Most Preferred Cars in Kenya
| | | | |
| --- | --- | --- | --- |
| Car | Price Range | Engine Size (CC) | Fuel Usage |
| Mazda Demio | Ksh 650,00-750,000 | 1500 | 20Km/L |
| Toyota Vitz | Ksh 650,000-750,000 | 1300 | 18Km/L |
| Honda Fit | Ksh 500,00-600,000 | 1300-1500 | 18Km/L |
| Toyota Land Cruiser | Ksh 4M-6M | 4500 | 13Km/L |
| Volkswagen Golf | Ksh 1.5M-2M | 2000 | 15Km/L |
| Subaru Impreza (STI) | Ksh 900,000-1.2M | 2100 | 17.5Km/L |
| Nissan March | Ksh 650,000-850,000 | 1000-1600 | 21Km/L |
| Mercedes Benz C Class | Ksh 1.5M-2.5M | 4000 | 20Km/L |
| Nissan X-trail | Ksh 1.6M-1.9M | 2000-2500 | 13Km/L |
| Toyota Corolla Fielder | Ksh 900,000-1.2M | 1500 | 18Km/L |
List of the Most Popular Cars in Kenya
1. Mazda Demio
Mazda Demio car has gained popularity in Kenya and is a favorite to many. Its low cost and affordable fuel consumption rate cannot be ignored. Demio is one of the most economical cars to own in Kenya.
The car can operate for years without a problem when you maintain it following the Owner's Manual. You can maintain your Mazda Demio with a monthly budget of between Ksh. 3,000-4,000. You can easily access the Demio's spare parts in the Kenyan market because they are readily available.
2. Toyota Vitz
Toyota Vitz came into the Kenyan market since 1999. For years, many small-size families have bought the car because it suits them well. Also, for you as a lady, the car comes in different colors of your taste.
For many people, Vitz is one of the best second-hand cars to buy in Kenya. It comes with a choice of 1300-1500 cc engines and fuel consumption of about 18Km/L.
3. Honda Fit
Honda Fit is one of the most popular cars in Kenya. It has a spacious interior that can accommodate 5 adults and their luggage. The legroom for both the driver and the passengers is enough so you don't strain during your drive.  It has good cabin storage where you can put your smartphone, handbags, etc.
In 2019, Honda Fit won the Cheki Car Award as the best city car. The exterior of the car is taller than that of a Demio and Vitz and therefore, tall people can fit in. The stability of Vitz is pretty good because it is well balanced. 
4. Toyota Land Cruiser
For the high-class Kenyans, Land Cruiser serves them well. It is one of the cars with the best resale value in Kenya. In 2019, it was the car of the year. The four-wheel-drive car is luxurious with a lot of room for people and their luggage.
 It has five doors and comes with a package of air condition and climate control multi-zone, traction control system, sunroof, third-row seats among others. The Land cruiser is not only stylish but also magnificent because of its interior and exterior design.
5. Volkswagen Golf
Volkswagen Golf comes in different varieties like GTi DSG, TSI, and 7G. If you are looking for the cheapest car to maintain, Golf is the choice to go for. It has a fuel consumption of up to 15Km/L and it is highly spacious.
The German origin car started to be manufactured in 1974 and since then, the car's specifications are upgraded annually. A Golf petrol engine runs 1.2L and the diesel one 1.6L.
6. Subaru Impreza
Subaru Impreza is designed for compact families because it is one of those best cars to buy that will last. The car was introduced to replace Leone and it offers 4-door sedan and 5-door hatchback body variants.
Impreza comes with an engine size of between 1498-1994 cc. Thanks to the Subaru Impreza quick steering and assured composure. The car is easy to operate and the driver's legroom offers comfort. Impreza has passed the National Highway Traffic Safety Administration (NHTSA) mark so it is a safe car to drive. 
7. Nissan March
Nissan March is a small-size car that marks one of the best cars for Kenyan roads. If you are looking for the cheapest car, March is the best option because it saves both fuel and space for you.
The vehicle is most popular among ladies as it is easy to handle. Its special feature is a pair of prominent headlamps that go up to the wing-tops, a sliding rear seat, and keyless ignition for higher specification models.
8. Mercedes Benz
Mercedes Benz is a popular car in Kenya among the high-class people. It offers comfort to both the driver and the passengers thus a pleasant driving experience from your departure to the arrival point. It is a car that most people dream of owning.
In the car industry, the vehicle competes with Audi A6, BMW 5 Series, Lexus ES, and Volvo S90. If you maintain your Benz well, it can serve you for years without problems.
9. Nissan X-trail
Nissan X-trail is doing well among the middle-class Kenyans. The small-sized SUV car has waterproof seats, spacious interior and it is affordable. You don't have to worry about bumps and potholes on Kenyan roads because X-trail has a good ground clearance of 8.3 inches.
The five-seater car has a high roof that allows tall passengers to have comfort. The seats are upright and raised hence giving you an excellent view of the outside as you enjoy the drive.
10. Toyota Corolla Fielder
Corolla Fielder falls under the list of the best Toyota cars in Kenya. The car requires a monthly budget of about Ksh. 5,000 for maintenance. Fielder's spare parts in the Kenyan market are readily available at an affordable price.
The car has a good resale value and offers plenty of storage. Fielder is good for family transport, first-time drivers, and commercial purposes. You can easily buy the car locally or import it from Japan.
As the standard of living continues to hike in Kenya, the demand for cars increases. As you work out to own your dream car, do thorough research to get the best.
Please follow and like us: