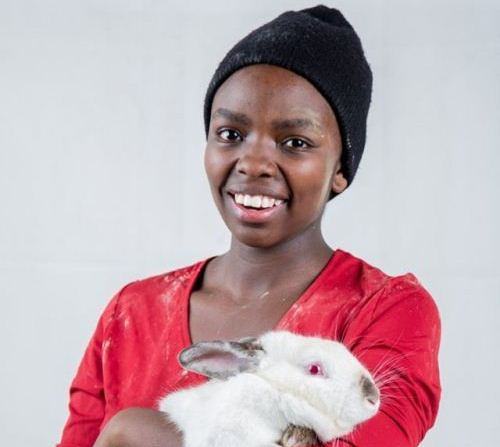 Enjoying time together while watching TV shows as a family or with friends is one of the ways to strengthen the bond. Light family bring out brilliant ideas from kid as well as parents. Comedy shows are also a mood booster as the family comes together to enjoy the moment.
In Kenya, most families have TV shows which they prefer to watch together especially during this season where most people are at home. Some of the shows encourage young people to pursue their dreams without giving up while others portray real-life in Kenya.
Some local TV stations which are a darling for Kenyans include Citizen, NTV, KTN, Ebru, Maisha Magic, K24, among others.
The Most Popular TV Shows in Kenya
TV show
TV station it is aired on
Day and time
Churchill show
NTV
Sunday at 8 p.m.
Maria
Citizen
Mon-Fri at 7.30 p.m.
Repeat on Saturday 5 p.m.
Auntie Boss
NTV
Tuesday at 8 p.m.
Repeats on Sat 5 p.m.
Perfect Match
Ebru TV
Tuesday at 8 p.m.
Mother in Law
Citizen
 Sunday at 7:35 p.m.
Ringo
Citizen
Every day at 8 p.m.
Wicked Edition
NTV
Friday at 7:30 p.m.
Selina
Maisha Magic East
Mon-Fri at 7:30 p.m.
Cross Over 101
NTV
Sunday 10 a.m.
Johari
Citizen
Wednesday at 6:30 p.m.
List of the Most Watched TV Shows in Kenya (2020)
1. Churchill Show
Churchill show is one of the oldest and most watched Kenyan TV shows in East Africa. The show airs on NTV by the famous Daniel Ndambuki. It used to be recorded live at Carnivore grounds but recently it has been moved to various places in Kenya.
Churchill show was first performed in 2007 and it has grown to a full laughter industry. This Kenyan show aims at promoting the talents of comedians featuring people like; professor Hammo, MC Tricky, Eric Omondi, MC Jessie, among others. It also promotes other people with different talents like artists.
2. Maria
It is one of the newest drama series on Citizen TV. The show started late 2019 and has captured the eyes of many Kenyans. This Kenyan series on YouTube is about Maria, a ghetto girl who is taken to the posh Hausa family and falls in love Luwi, Hausa's son.
Maria show has given its actors a great breakthrough in their acting career. One of the lucky men, Ronald Ndubi, known as Victor in the series confessed that his opportunity is a success after many failed attempts.
 3. Auntie Boss
Every Tuesday at 8 p.m. Kenyans are glued on their screen waiting for the next drama in Taifa Estate. Being one of the most watched shows in Kenya in 2019 on NTV, Auntie Boss is a hit. The show revolves around the drama of house helps in a fictional Taifa Estate and the lives of the families they work for. One of the stars in this Kenyan comedy is Shiru who is just but dramatic.
The first episode of the series was performed in 2014. The show brings out the Kenyan culture of how bosses relate with their house helps and their luxurious lifestyle.
4. Perfect Match
It is one of the most captivating dating realities shows in Kenya. Perfect Match features a lady and a gentleman who meet up on a blind date. Each of them talks of their future partner character and outlook expectations to see if they suit each other.
Most of the young people get glued on the show trying to relate their experience on dating and relationships. But some can turn out quite dramatic. Recently, Kenyans have question whether Perfect Match is a reality show or scripted drama.
5. Mother in Law
This Kenyan TV show is a family drama, based on Mwamba's family. According to Charlie, the drunkard son, the show brought his dreams into a realization from a mjengo guy to an actor.
Mother-in-law is one of the oldest Kenyan shows. It has gained many followers over time and its subscribers grow day by day.
6. Ringo
Ringo is one of the American shows that broadcasts on Citizen TV every day. It is about a gentleman named Ringo who has dedicated his life to boxing. The soap opera has become an international show due to its eye-catching actors and actresses.
The show began officially in March 2020 on Citizen TV. It has continually gained a handful of loyal viewers. Ringo brings out the moral lesson of consistency and keeping focus in life despite the challenges faced.
7. Wicked Edition
 It is one of the Kenyan favorite Friday evening show. Its host is Dr. King'ori on NTV. Wicked edition is an issue-based comedy where different people with different experiences in life share their stories.
It is a life-inspiring comedy aimed at encouraging people who have dreams not to give up but to keep on trying. This Kenyan show has over 120k subscribers on YouTube channel.
8. Selina
The show features one of the Kenyan TikTok series sensational Azziad Nasenya of utawezana. It is one of the most watched if not the most watched TV shows on YouTube, Netflix and Showmax. Selina has won both local and international recognition.
As a Swahili soap opera, Selina brings out an authentic Kenyan touch. The series revolves around a young girl, Selina, from a humble background.
In this Kenyan show, Selina performs well in her form four exams and becomes eligible for university education. Her cruel stepmother denies her the chance and gives her out as a maidservant. Fortunately, later Selina gains favor from her employer.
9. Crossover 101
Grace Ekipara and the award-winning DJ Mo host the gospel TV show on NTV every Sunday at 10 a.m. The show aims at inspiring Christians through songs and Christian talks. Some families consider it as a home-church since it airs at day-break when most church services happen.
Crossover 101 hosts different well-known artists and preachers. The show also engages the young people by hosting shows in universities. Early 2019, Mount Kenya university (MKU) Main Campus had the privilege of hosting the show where many students turned up.
10. Johari
Johari show on Citizen TV is centered around the lives of children. The Kenyan show for children aims at bringing out talents such as acting in children.
The show gives opportunities to children actors and actresses an opportunity to gain confidence at their tender age. It also gives a platform for the kids watching to learn some life values such as confidence.
It is evident that Kenyans love watching series hosted by different TV stations. This list of popular Kenyan shows in 2020 offers you a glimpse into Kenya's trendy TV shows. You should set some time to enjoy some of the shows as a family or with your friends.
Please follow and like us: