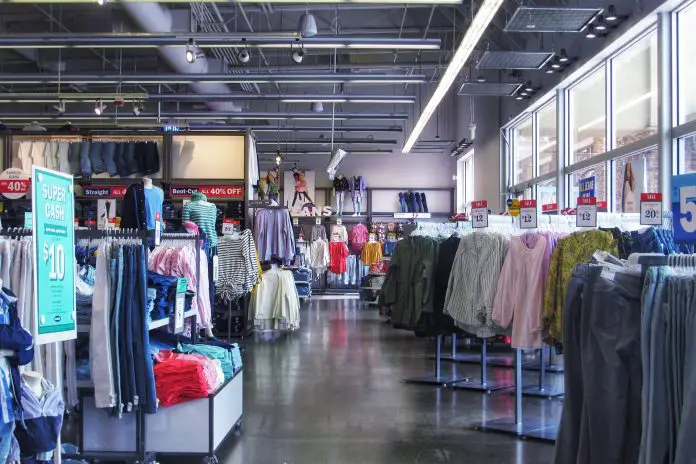 You will agree that the attire you choose is a significant consideration every time you have an event to attend. At least you want to have an outfit that is decent and elegant. No one hates being the talk of the town for having a unique fashion style.
As a fashion enthusiast, you must keep yourself abreast of everything happening around the fashion world. To achieve this, you must have all the information about the best Kenyan clothing stores at your fingertips.
This ensures you acquire all the necessary information about fashion trends and get the best deals. You can feel overwhelmed while finding the best clothing store for you. Most stores offer online services to sell their brands. You need to surf with your smartphone, and you have a collection of stores.
The Best Clothing Shops in Nairobi
Name of Clothing Store
Collection
Location
Sir Henry's
Adult Men
Thika Road Mall, Nairobi
Westgate Shopping Mall  
Mr. P
Young Men and women, Teens
Thika Road Mall
City Centre
Westgate Mall
Junction Mall Nairobi
Kiko Romeo
Adult Men and Women
Riara Rd, Nairobi
Jade Collection
Men, Women, Kids, Baby
Head Office: Alpha Center, Mombasa Rd, Nairobi Branches: Tom Mboya Street
Westlands
Woolworths
Men, Women, Kids, Baby
Sarit Centre
Junction Mall
Prestige Mall
Westgate Mall
LC Waikiki
Men, Women, Kids, Baby
Two Rivers Mall
Thika Road Mall Nairobi
Vivo Active Wear
Women, Men
Ngong Rd, Nairobi
Keba Clothing Limited
Women, Men, Girls
Muthithi Rd, Nairobi
Sarai Afrique Fashion House
Women
Lavington Mall, Nairobi
MIMI Shop
Women
Nairobi, Kenya
Clothing Stores in Kenya
1. Sir Henry's
You can't talk about clothing in Kenya without mentioning Sir Henry's.
As a man, you don't attend a business meeting with your t-shirts, jeans, and sneakers. You should get a quality-fitting suit that gives you an executive look. Well, the ideal place to get the best suit is Sir Henry's.
This clothing store exclusively deals with men's clothes and accessories. You are guaranteed of getting the latest fashion styles ranging from ties, and smart casual to executive business suits.
2. Mr. P (Formerly Mr. Price)
Mr. Price is an international brand where you can get ladies', men's, and children's clothes at reasonable prices. The clothing store began operations in Durban, South Africa, spreading its wings to other countries.
Mr. Price wants you to look good and appreciate the quality products you get from the company. Once you go to this clothing store, you will get the hottest fashion trends to wardrobe must-haves. Your family is always sorted since every clothing need is provided under one roof.
Kiko Romeo is the best place to get yourself African-inspired fashion. Without a doubt, Kiko Romeo is the ultimate fashion house in Kenya that continues to place the East African fashion industry on the map.
You get ready-made garments made from African-made fabrics.  In Kenya, the fashion house is located at the Yaya center.  Do not hesitate to visit this place and get yourself the latest Kenya designs. That's what patriotism calls you to do.
Are you looking for a retail fashion store to shop for the latest trends in men's, ladies and kids' fashion wear, baby's clothing, shoes, and handbags? Then look no further; Jade Collection got you covered. The company operates a chain of clothing stores in Nairobi and other towns.
Due to its growing reputation, the company continues to earn more customers. You can be one of the happy clients; get yourself to the nearest Jades Collection store.
5. Woolworths
If you are a person who appreciates casual but stylish attire, then Woolworths is a place for you. Woolworths is a simple, classic, conventional yet sophisticated brand. This fashion house prides itself on providing a broad product portfolio in fashion apparel.
Once here, you get ladies, men's, and children's clothing- formal and casual, lingerie, footwear, homeware, toiletries, gift items, jewelry, bags, and accessories. We will be right if we conclude that Woolworths is a one-stop family store.
6. LC Waikiki
LC Waikiki is an international brand that operates 850 clothing stores in 38 countries, Kenya being one of the countries. The company is guided by its motto: "everybody deserves to dress well."
The company ensures everyone from adults, youths, children, nurseries, and infants gets quality products that suit every style at reasonable prices. You can get LC Waikiki at the major shopping malls in Kenya, such as Thika Road Mall, Garden city Mall, Two rivers mall, and The Hub Karen.
This brand seeks to inspire every woman to look and feel great.  It was awarded as the Kenyan fashion brand of the year 2016 for its tremendous work. The clothing store began operating in 2011 to bridge the gap in the retail clothing segment.
Find them at the Junction, Yaya, Galleria, The Hub – Karen, Garden City Mall, T-Mall- Langata Rd, City Mall – Nyali, and Westside Mall – Nakuru.
As a woman, this is the perfect place to get all the latest fashion designs and accessories made in Kenya.
Keba clothing limited is a store specializing in casual and formal clothing for everyone. The company offers a wide range of designs for you to choose from that come at affordable rates. 
You get high-quality and unique fashion apparel. Once you shop at Keba clothing limited, you are sure of exceptional services and won't mind going back there for more.
Sarai Afrique Fashion House's physical store is located in Lavington Mall, 2nd Floor, Nairobi, Kenya. This is where you find all the latest and best selections of women's wear from reputable brands. They have contemporary and casual wear and evening wear that they introduced recently.
The clothing line has provided exceptional services to women for the last five years. This has made the company stand out and earn more clients. Sarai Afrique Fashion House believes that all customers are part of the Sarai Afrique house. For this reason, they do everything they can to ensure you get quality and affordable products.
10. MIMI Shop 
This is one of the best online clothing store in Kenya. They have some of the best fashion trends from their collection of apparel. 
For trendy looks, walk yourself inside the MIMI shop. Once there, you will get quality and affordable classic wear for all occasions. If you have an interview or attending a wedding, this is the best place to shop. They advise you on the latest fashion apparel, and you are left to decide.
Final Thoughts
Getting an attire that fits your body can be overwhelming. But once you get it, it improves your confidence. How about including the latest designs in the mix? Do not mind when two or three people stop you for a compliment.
This is only possible if you get all your clothing from a reputable store.  Most stores offer Kenyan clothing online services.
Please follow and like us: