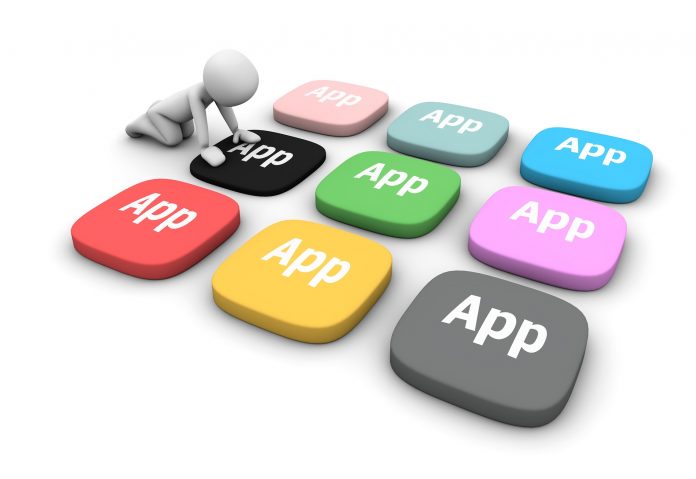 Kenya is one of the leading countries in Africa in smartphone and internet usage. The nation has the highest number of internet users from mobile phones compared to desktops across the globe. This is an indication that people are promoting mobile app developers rapidly.  
Due to increased internet coverage in Kenya, mobile content in Swahili, the national language, has grown. Also, the number of mobile apps in Swahili has increased rampantly. This is because the apps have increased from 5 000 in 2014 to almost 30 000 in 2017.
Top Mobile App Developers in Kenya
Mobile app developer

Services

Contact

Location

Inceptor ICT Training Centre

Mobile app development

Web design

Cybersecurity

+254 728 456781

Koinange St, Nairobi

Intrepid Data Systems

Web application

Mobile app development

USSD/SMS application

+254 020 2430424/ +254 715 659199

George Padmore Rd, Kilimani, Nairobi

Andela Kenya

Mobile app development services

N/A

Off USIU Rd, Off Thika Rd, Nairobi

TrendPro Systems

Mobile app design

Website app design and development

+254 792 985380

Pill Trade Centre, Off Mombasa Rd, Nairobi

SovTech

Mobile app design, development, and management

App developers' experts

App maintenance plans

N/A

Mirage Towers, Nairobi

Webpinn

Web development

Web hosting

App development

Brand and design

+254 772 408115/ +254 713 861896

Applewood Adams, Ngong Rd, Nairobi

AlignMinds Technologies

Information technology consulting

Mobile app development

Cybersecurity

Strategy & UX/UI design

+254 20 3893205

Hazina Towers, Utalii Lane, Nairobi

Elan Telemedia Limited

Software development

Game development

Mobile app development

App designing (UI/UX)

+254 721 235672

Nairobi

Fusion Informatics

App development

 

+2542357391

Links Rd, Nyali, Mombasa

Kenya Web Developers

Web system design

Mobile app

Mobile payment

info@kenyaweb.com

+254 722 205594

Wabera Street, Nairobi
List of Mobile App Developers in Kenya
Inceptor is one of the leading Kenya app experts. The institution offers tech-solutions and training in software development, mobile app development, graphic design, cybersecurity, and digital marketing.
Also, the mobile app developer helps businesses not only in Kenya but across the world to grow. This is achievable by creating mobile apps for them through which they serve their clients effectively. Also, the training centre has a vision of producing the best digital entrepreneurs who will do innovations.
The mobile app developer has developed and managed hundreds of web and mobile-based projects for many companies since 2004. Intrepid has earned the trust of Invesco, Foodplus Chandarana, National Museum of Kenya, Christ is the Answer Ministries.
The company has distinguished itself from other players by offering quality services that have made them visible in the market. Moreover, Intrepid has received several awards of recognition for good work.
Andela is an American company with branches in Kenya, Nigeria, Egypt, Rwanda, and Ghana. The company trains developers with the best industry standards. Besides, they allow you to take developers on a contract basis.
Therefore, if you are looking forward to having one of the best mobile apps in Kenya for your business, Andela Kenya has got you. You are assured of effective and efficient tech-solution to make your brand known.
TrendPro builds web and mobile apps for enterprises. The app developers in Nairobi specialize in React Native, Ruby on Rails, Python, and React. Also, TrendPro engineers have everything to develop your software securely and remotely.
If you want a mobile app that solves real client problems, visit the company. Their solutions ensure that you add value to your day-to-day business operations. Also, they deliver the work within a short period.
5. SovTech Mobile App Developer 
SovTech company develops, designs, deploys, and manages custom software such as mobile apps. The company is working with clients like Huawei, Standard Bank, AFGRI technology services, Ucook, and Surewipes. Also, the mobile app developer strives to build and maintain a long-term partnership with the clients.
When it comes to offering solutions, SovTech has the best. They are cheap app developers in Kenya with quality. The company has a world-class team of developers, product managers, designers, and software architects with experience.  
Webpinn is a well-known iOS developer in Kenya. The company is known for web developments, app development, web hosting, brand, and design.  The mobile app developers work out everything to make your business grow. This is because their solutions make your business increase sales, stand out from the competition, and also reach a wide market.
Therefore, if you are looking for a mobile app to take your business to the next level, visit Webpinn. They do all their projects with transparency and meets your specific needs.
AlignMinds have 10 years of operation in the market and serve about 500 loyal clients. If you are asking how to create an app in Kenya? Then you need to contact AlignMinds Kenya. The company develops cutting-edge mobile apps for your brand that make it penetrate the market like never before.
As the world continues to evolve because of technology, the mobile app developer aims to stay as a dynamic, value-driven team that helps businesses blossom. Therefore, if you want your business to remain visible in the market for the years to come, invite AlignMinds to walk with you.
8. Elan Telemedia Limited
Elan Telemedia cares for you because they offer a subsidized cost of developing a mobile app in Kenya. Also, the company is known for its high-quality and effectively developed mobile-enabled and handheld applications. Since 2009, the company has allowed many businesses to have mobility solutions to serve their clients well.
Elan Telemedia not only focuses on mobile app development but also on application testing. Therefore, you can be sure that the mobile app they will develop to work efficiently without trouble.
It is one of the pioneers of Mobile App Development Services in Nairobi. Its professionals have expertise in UI and UX and follow the Apple and Android rule while serving you. Therefore, you can get mobile apps on your iOS, Blackberry, and Android machines.
The mobile app developer is also certified by Android and has been in the industry since 2000. It uses programming languages such as Swift, Java, Kotlin, and Objective-C.
Are you wondering how to make a mobile app in Kenya for your enterprise? Kenya Web Developers develops the best mobile apps with free online marketing services. Also, their apps have a high level of security standards.
The mobile app developer also makes sure that the app is user-oriented. Therefore, your clients will have no challenges in using it. It also gives your business higher market visibility because your clients enjoy using it.
Please follow and like us: