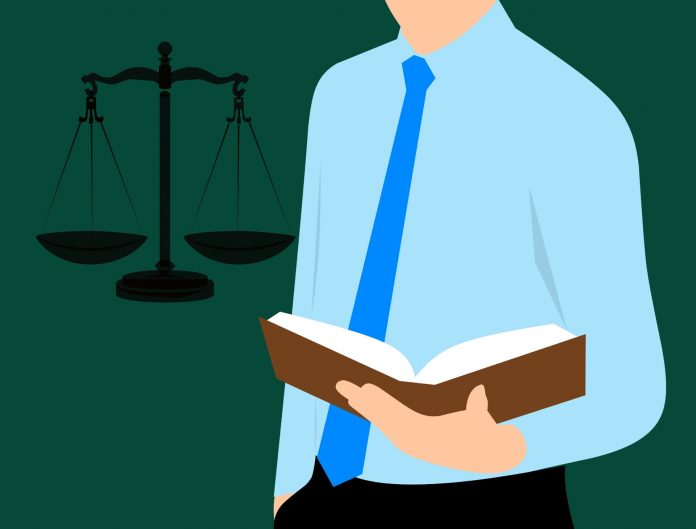 Legal matters are one of the pressing issues among Kenyans. Kenyan courts receive cases day in day out from people seeking justice. Therefore, people are looking for someone who can offer quality legal counsel or representations. Law firms that stand for you with integrity are essential. Being one of the most marketable courses in Kenya, you expect the society cream to be in the field.
Your case needs to be handled with care because each step during a trial is part and parcel of the final verdict. Hence, you require a reliable, quality, and trustworthy law firm to walk with you through the process.
Reputable Law Firms in Kenya
Law firm
Services
Location
Mohammed Muigai Advocates
Dispute settlement
Real estate and conveyancing
Corporate and commercial transactions legal issues
Nairobi
Oraro & Company Advocates
Asset tracing and recoveries
Capital markets
Arbitration
Nairobi
Kaplan & Stratton
Joint ventures
Arbitration & mediation
Intellectual property
Nairobi
Norton Rose Fulbright
Technology & innovation
Healthcare legal service
Mining and commodities  
Nairobi
ALN
International trade & commodity finance
International dispute resolution
Nairobi
Daly & Figgis Advocates
Foreign direct investment
Employment
Immigration
Nairobi
Bowmans
Corporate law
Finance law
Dispute resolution
Nairobi
MMC Africa
Property and real estate
Labor and employment
Corporate governance audit
Nairobi
Walker Kontos Advocates
Business legal services
Finance and banking
Nairobi
Musyimi & Company
Divorce
Recoveries
Immigration and private international law
Nairobi
List of the Top Law Firms in Kenya
Mohammed Muigai LLP was founded in 1988. It is one of the best law firms in Nairobi. It specializes in legal advisory services, handling complex, high-value conveyancing, commercial transactions, and dispute resolution.
The company has seven partners, ten associates, and dedicated support staff who handle your legal issues. All the staffs work together as a team to offer you quality service.
The law firm focuses on construction, energy, education, manufacturing & industries, financial services, and public sectors. Chambers Global, Legal 500, and IFLR have consistently ranked Oraro and Company advocates as one of the best law firms in Kenya.
The law firm has represented both local and international companies, government regulators and agencies, and real estate developers over their legal issues. Its team works together with integrity to find justice for each of its clients.
Kaplan and Stratton is a recognized law firm by the Law Society of Kenya. The firm has received several awards from Law Digest Africa Awards, IFLR, Legal 500, IP STARS, and Global Chambers.
The law firm serves private and public companies in Kenya and abroad. They offer advice on business law, telecommunication, tourism, agriculture, finance, among others. The company provides high-quality legal and commercial advice through professionalism. 
Norton Rose Fulbright is on the list of law firms in Kenya. The team has broad knowledge, which they have used to advise Development Finance Institutions (DFIs), government entities, and corporates. The law firm focuses on the financial and energy sectors.
It embraces quality, unity, and integrity in all dealings. The company not only serves Kenya but other countries across the globe. If you have a pressing legal issue that is delicate and needs to be handled with care, contact Norton Rose Fulbright.
African Legal Network is a corporate law firm in Kenya and other African countries like Zambia, Uganda, Madagascar, Guinea, among others. In 2018, the law firm won the "Africa Network/Alliance of the Year". This is an affirmation that the company works towards excellent service delivery to all its clients.
ALN works to provide a one-stop solution in business legal affairs across Africa. The senior management led by Dr. Cheick Modibo Diarra offers training, communication, and know-how support to every staff in the law firm.
6. Daly and Figgis Advocates
D&F is the oldest law firm in Kenya, established in 1899. The company has qualified lawyers who have gone through some of the best law schools in Kenya. Over the years, the company has engaged in a variety of legal matters to help many Kenyans.
The firm has partners and associates who have worked in South Africa and England. Hence, bringing in international expertise and knowledge to the practice. You can contact D&F if you have a legal issue concerning immigration, employment, deal structures, among others.
Bowmans is a leading global law firm with offices in Nairobi. The team advises private sectors, multi-national organizations, government institutions, and foreign investors. Richard Harney, a well-known lawmaker, is the managing partner in Nairobi.
In Kenya, Bowman's advocates practice Kenyan law, but foreign law expertise is available if you have a foreign issue. All the law firm teams work together to serve their clients.
8. MMC Africa
MMC Africa's vision is to be a law firm that combines sophisticated local advice with international experience. The firm offers more insightful analysis and comprehensive risk mitigation to African countries. Also, MMC Africa offers real experience and proven skills in the main sectors that touch African businesses. 
With a team of dedicated lawyers, MMC Africa provides solutions to some of the most challenging and life-changing transactions globally, especially here in Kenya.
The law firm was founded in 1988 to provide a full range of commercial and corporate legal services in Kenya and East Africa. It is one of the best law firms in Nairobi, Kenya. It has 11 associates and 9 partners.
The firm has signed in to work with one of the global law firm-Norton Rose Fulbright. Also, you can easily access their offices in the Upper Hill area from the Nairobi CBD.
Musyimi and Company law firm works toward providing trusted legal services in Kenya. With more than 24 years of experience, the firm has helped many people with adoption, corporate, family, and property legal issues.
The law firm has the best lawyers around Nairobi who offer a high level of services. They approach you in a friendly and willing way to ensure your needs are fulfilled.
Law firms in Kenya have a vital role to play in the fight for justice. People are crying for help every day, looking for someone who can push for their rights. Choose to work with a trusted law firm for your matter to be handled with integrity. 
Please follow and like us: