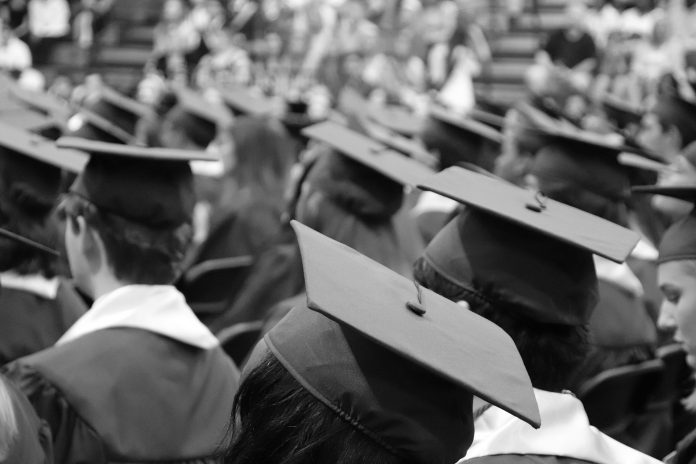 It's no secret that education has the power to change lives. It's a vital tool to the future of any society. On the other hand, employers are continually looking for people with skills and experience to flourish in the coming centuries. Before the 1950s, Kenya had no private or public universities.
Thousands of people are continually applying for universities and colleges every year. Most of them consider choosing nearby institutions while others select institutions of higher education in Kenya depending on their ranks.
The Best Public Universities in Kenya
Institution
Global Ranking (Webometrics)
Common Courses
Vice Chancellor
University of Nairobi
1019
-Medicine
-Law
-Business
Stephen Kiama
Kenyatta University
1675
-Education
-Economics
-Business
Paul Wainaina
JKUAT
2561
-Technology
-Engineering
-Agriculture
Victoria Wambui Ngumi
Moi University
2166
-Law
-Medicine
-Education
Isaac Sanga Kosgey
Egerton university
1820
-Agriculture
-Education
Rose Mwonya
TUK
6206
-Engineering
-Computer Science
Francis Aduol Odhiambo
Maseno University
4167
-Technology
-Education
Julius Omondi Nyabundi
MMUST
4980
-Art
-Business
Solomon Igosangwa Shibairo
Murang'a University
5065
-Technology
-Business
Justin Irina
Machakos University
7716
-Sciences
-Art
Lucy W. Irungu
List of the top public universities in Kenya
The University of Nairobi was established in 1970 as a non-profit educational institution. It's found within the CBD of the capital city. UoN, as commonly known, has branch campuses all over the country. It's fully recognized and accredited by the Commission for University Education in Kenya.
It's the largest and the oldest university in Kenya and has grown to be a center of excellence. It ranks top due to the specialist programs in Technology, humanities, arts, applied sciences, and social sciences that add up to 900 programs. The total student population is currently over 100,000.
Also, the university has various slots for international applicants.
Founded in 1985, KU has been one of the best higher learning institutions in Kenya. It also serves as the best research center in the country after UoN. KU delivers marketable courses that attract students more so those who want to be competitive globally.
Furthermore, Kenyatta University has established significant links with the top industrial powers. This is to guide professional and practical requirements required to build the best courses within the institution. The establishment of a public hospital has also boosted the universities authority in medical courses.
It's a public chartered and a non-profit university that was established in 1994. It's located around the suburban setting of the capital. JKUAT hosts around 30,000 students with branch campuses located all over from Mombasa, Kisii to Arusha, Tanzania.
JKUAT has played a significant role in the field of higher education in Kenya. Currently, it participates in an active role in the development of agriculture and technology in the country. The university launched Taifa Laptops in 2015.
Moi University (MU) is a Kenyan public university that was established in 1984 (Moi University Act, 1984). It was ranked as the second public university in Kenya. The institution is located in Uasin Gishu County and currently plays a pivotal role in nurturing talent and innovation in development science and technology.
MU hosts over 25,000 degree students undertaking the 202 different programs within the campuses located all over the nation. It boasts on delivering quality research, teaching, and training and does this through provision of a conducive learning and working environment.
The university fosters the culture of peace, meritocracy, equality, social justice, and integrity.
The school was founded in 1939. It started as an agricultural college. Since then, Egerton University has maintained its position as the best agricultural institution in Kenya. It is the premier agricultural university in Kenya. Egerton is located in Nakuru County, only 27 kilometers away from the Lake Nakuru home of beautiful flamingos.
It has three colleges that include Nairobi City Campus, Kenyatta Campus, and Nakuru Town Campus. Currently, the institution hosts a population of approximately 19,000 students and graduates over 3000 candidates every year.
It is among the top public universities in Kenya. It has a broad list of courses some include agriculture, computer science, engineering, education, medical sciences, business studies, and others.
Famously known as TUK, this is the oldest technical institutions in Kenya. Before it was officially launched as TUK back in 2012, the institution served as a polytechnic university college. Currently, it has a mandate in provision of research in technology.
TUK is among the best public universities in Kenya that offers engineering and architectural courses. It's located in Nairobi and accommodates more than 23,000 students who enroll for bachelor's degree programs, diplomas, and certificates.
A chartered public university that was established in 1991 by an Act of Parliament. Since its inception as a training institute, Maseno University has grown to be a modern public institution of higher education.
It's located in Kisumu County, and the institution is committed to research, advanced learning, and development. Furthermore, it provides numerous programs that respond to the technological, innovation, and socio-economic needs of the state.
Currently, the institution hosts an average number of 21,000 students registered in the three branch Campuses: Homa Bay Campus, Kisumu City Campus, and the Main Campus
Located at the heart of Kakamega town, MMUST is one of the best public universities in Western Kenya. The institution specializes in science and technology courses but also offers education, art, among others.
The university was fully accredited in 2007. It has campuses in Nairobi, Webuye, and Budalangi. Previously, it was known as Western University College of Science and Technology. It was a constituent of Moi University before accreditation.
The university is located near Murang'a townn. It was formerly Murang'a University College, a constituent of JKUAT. The institution has a student population of close to 5,000 students. It is the only public university in Murang'a county.
The tertiary institution offers several courses in business, technology, engineering and applied sciences. Apart from degree courses, Murang'a University also offers diploma and certificate courses. The institution has played a major role in growth of the town.
Founded in 1957, Machakos University started as a Rural Training Institute. In 1958, it was changed to Machakos Technical and Trade school. It was later upgraded to a learning institution in Kenya on 16th September 2011.
Machakos University has eight schools and hosts around 9,000 students currently and ranks among the top 10,000 universities globally.
In conclusion, education is a great agent to change. It upgrades livelihoods and health and plays a significant role in driving long-term economic growth. Public universities ranking in Kenya gives you an opportunity to make quick decision on your next study destination. The list does not mean other universities are bad, they also rank in particular fields.
Please follow and like us: