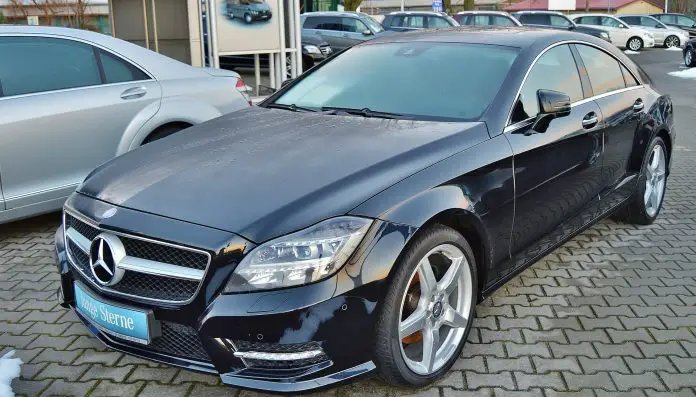 Looking for reputable used car dealers in Kenya? Well, we've got you covered.
Perhaps you've just relocated to a new work environment where the public transport isn't reliable, you want a car for family use, go on a game drive or you are searching for a vehicle to aid in transportation of your cargo.
Well, if you're in any of the mentioned reasons, or others,  you needn't worry about the cost of acquiring a brand new car as you can get a used one at a friendly price.
But that doesn't mean the car is of substandard quality? Absolutely no! They're tested to ensure you get the best value for your hard-earned shillings.
Reputable Car Dealers in Kenya
Name of the Dealer
Contact Information
Location
Best Cars for Sale in Kenya
254728308043 or importyourcar@bestcarsforsaleinkenya.co.ke
Ruiru Town, Grec Tower 2018, 3rd Floor, Door No. FF/D7 & FF/D8
Be Forward (BF) Kenya
0770070300 or 0722972201 Email: urbandriveautosltd@gmail.com
Kiambu rd., opposite Motorhub Showroom, Evergreen Centre, Runda, Nairobi.
Auto Bazaar Kenya
  0717151445 or 0722517676 Email: info@kaba.co.ke
Ngong Kajiado North, Nairobi
Kensville Motors
0720445569 or 0203745400
Delta Riverside, Block 2, Riverside Drive, Nairobi
CarMax East Africa Limited
0777911044 or 0777911014 0733440004
Ngong Rd Branch: Muchai Drive off Ngong rd., Nairobi
Mombasa Rd Branch: Next to Total Petrol station
Karen Branch: Oppo. The Hub Mall, Nairobi
Gigi Motors
0726310490 or 0758949232
Head Office: Hurlingham between Nairobi Women's Hospital and Chaka Place, Argwings Kodhek Rd, Nairobi.
Thika Rd. Branch: Thika Rd, Mall, 2nd Floor, Nairobi
Toyotsu Auto Mart Kenya
0711050000
Popo Road, South C, Nairobi
Prestige World Motors
0720443030
Oppo. Nakumatt Prestige, Ngong Road, Nairobi.
Motor Shop
0728088739 0724629596 Email: info@motorshop.co.ke
Ngong Rd, Nairobi
Valley Road Motors
0719142421
Valley Rd, Nairobi
List of Used & New Car Dealers in Kenya
Best Cars for Sale in Kenya is an automotive dealership located in Ruiru, Kenya, and offers various cars.
How? Unlike most dealerships, the company allows you to import the exact car you want directly from Japan or the UK. That means your options are limitless.
Direct import not only allows you to pay a lower price but also avails your desired car down to its last specification. Notably, the price does not include the storage costs you usually pay when purchasing a vehicle from a yard.
Also, buying a vehicle from a car sales yard often means contending with basic builds and specifications.
However, with Best Cars for Sale in Kenya, you no longer have to settle for base models. Instead, you can procure any juiced-up car you want and at any trim level!
Plus, all the processing and import details, including registration, are taken care of by the company.
Be Forward is one of the leading used car dealers in Kenya with its headquarters based in Nairobi. If Google reviews are something to go by, then this is the most preferred car dealer in the Kenyan capital. 
Based on their extensive customer base in the city, they have four offices strategically located in Nairobi city and one in Mombasa.
The first office is located at Evergreen Centre in Runda, Opposite Motorhub Showroom, along Kiambu Road.
Their second office is located at Repen Complex, first-floor suite B, room 107, along the Syokimau- Mombasa Road.
The third is on in the Tulip House located along Mombasa Road.
The fourth office is found on the third floor, A2Z MOTORS LIMITED Greece Plaza, suite no FF/12 in Ruiru.
In Mombasa, they have their office located on the 2nd floor of the Consolebase building, Refinery Road, in Changamwe.
Also known as Kenya Auto Bazaar Association. It's a famous car dealer in Kenya with the name iconic for running the mighty Jamhuri Auto Bazaar 'Show.'
If you're looking for the best place where you can gift yourself a clean machine from sh. 300,000, then this is the place to check in. Probably on a Sunday morning, starting from 6.30 am.
Don't even try to think of the types of cars in the showground as you'll find almost every car model. 
After all, who knows? You might be the lucky one to race out that car you've ever dreamt of at a relaxed price.
Kensville Motors ltd is yet another top-rated Nairobi-based used car dealer in Kenya known for stocking a massive number of assorted cars mainly from the UK and Japan.
If you're an enthusiast of those posh Japanese or British machines, then you have all the reasons to visit this car shop for a deal.
They have their office located in Nairobi at Riverside Drive, Delta Riverside office park.
It's one of the renowned companies dealing in used cars not only in Kenya but also in Africa at large.
Besides that, they stock assorted vehicles in huge numbers from which it can be a tad difficult to miss your perfect taste.
 In Kenya, the company has offices in:
Muchiri Drive, Off Ngong Road
Karen, opposite The Hub Mall
Mombasa road, beside Total Petrol Station
Langata Road at the Carnivore entrance
One of the unique characteristics of this company their flexible financial options.
Whether you're looking for affordable repairs, professional car servicing, insurance, or used car parts in Kenya, CarMax East Africa ltd is worth every penny.  
Looking for a genuine car dealership in Kenya from a reputable company with hospitable staff? Well, this is one of its kind.
In a nutshell, Gigi not only runs one of the smartest showrooms in the city but also sells high-quality cars at a lower price than most of the yards you might think of in Nairobi.
Their showroom is strategically located at Argwings Khodek Road near Chaka Place, Hurlingham.
Visit Gigi Motors today and grab your dream vehicle at a pocket-friendly price.
Being a subsidiary of Toyota Kenya, Toyotsu Auto Mart Kenya is one of the leading car dealerships in Kenya that offers high-quality second-hand cars at a fordable price.
They stock an enormous number of used Japanese cars from the leading Japanese suppliers to offer a wide variety to choose from.
They have a showroom located along Pop Road in South C, Nairobi.
Prestige World Motors is one of the famous companies known for used car sales in Kenya. They deal majorly in used cars, but also stock zero mileage Japanese cars.
Just as their name suggests, they have a high affinity for big engine capacity Japanese cars such as Toyota Land Cruiser Prado, and V8.
But that shouldn't keep you off as they also deal in other types of Japanese cars.
You can visit their Ngong Road showroom, opposite Prestige Plaza, Nairobi for a deal.
Looking for the best dealers for used cars in Kenya? Well, this might impress you. With Motor Shop dealership, you needn't worry. You can easily land a vehicle of your choice.
Since customer satisfaction is their main riding force, they offer not only the best car dealership in Nairobi but also provide the best car valuation services.
Besides that, they also offer spare parts at affordable prices.
Sounds great? Well, it now turns to take action.
You can visit their showroom located at Karen Office Park in Nairobi.
Valley Road Motors is one of the best used car dealers in Nairobi that can hardly miss on the list of the best car dealership in Kenya.
In their many years of existence in the business, this company has gained fame for helping Kenyans own high-quality used cars at incredibly low prices.
Whether you're a millionaire looking for a high-end SUV or just an ordinary 'mwananchi' looking to own a new car, this company has an offer for you. 
All you should do is to visit their showroom located at Valley Road in Nairobi, near Silver Springs, and grab one for yourself. 
Bottom-line
Whether you're looking for a high-end car, a truck, or an SUV, choosing the best used car dealers in Nairobi, Kenya, might be an uphill task. But look, we've made it pretty easy for you. From the list above, you can choose the company that best fits your need.
Please follow and like us: