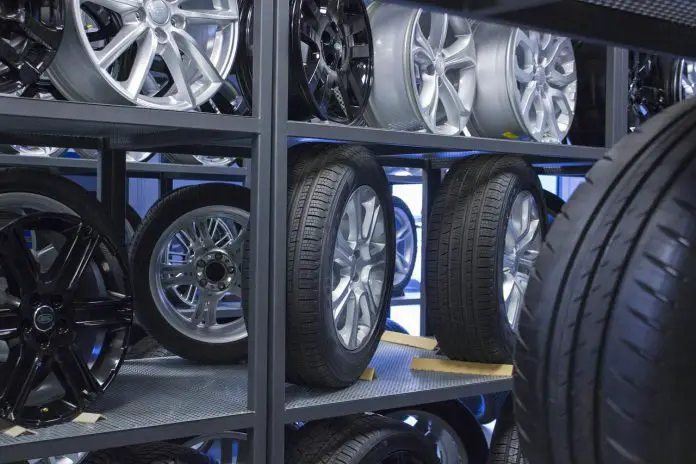 Tyres are essential for any vehicle. Apart from having your tyres regularly checked, buying quality ones is important. Premium quality tyres help keep their pressure level consistently, resulting in a big difference in fuel usage.
First-time car owners will most likely struggle to get the best tyres in Kenya. However, long-time drivers can also find it hard to pick the best ones that suit their vehicle, needs and driving style. In view of this, we created a list of various tyres dealers in Kenya as a guide.
Related: The Best Auto Garages in Kenya
The Top Tyre Dealers in Kenya
Tyre Dealer
Contacts
Location
Tyrex Kenya Enterprise Ltd
0722402895
Kirinyaga Road
Falken Tyres – Wabco Tyre Centre
0723444424

0734 444424

info@wabcotyres.com

Krishna Park Shopping Centre 3rd Parklands Avenue
Mwanzia Tyre dealers
0700 059193
 Kirinyaga Rd, Nairobi
ContiPartner Silverstone Tyres
info@silverstone.co.ke

0111 107999

https://silverstone.co.ke/locateastore Several stores around Nairobi
Mobi Tyres & Autoservice
(+254) 704 144 440

 

Lavington, Sabaki,
Treadsetters
+254 722 860 700/

+254 733 860 700

Ruaraka,Off Baba Dogo

TRM Tyre Centre: Thika

Mombasa Road Branch: Kaysalt Godowns

Sameer Africa
customercare@sameerafrica.com

+254 020 3962000

+254 730 156 222

Mombasa/Enterprise Road Junction,
Wambu Auto Tyres
0722750394
Opposite Petrol Station, Ring Road Ngara, Nairobi
Kenya Masters Auto Tyre Ltd
0726 097676
00100 Kirinyaga Rd, Nairobi
Maxxis Kenya
0705 606060
Changamwe Rd, Nairobi
List of Tyre dealers in Kenya, Location & Contacts
Are you looking for a convenient store with a variety of tyres from leading brands in the world to choose from? Tyrex Kenya enterprise is a leading tyre dealer in the country. They provide fantastic and attentive customer service. They are also competitive by offering you the best and most affordable tyre prices without compromising quality.
At Tyrex, not only do they offer the best available selection of tyre brands, but they also educate and advise you. A team of experts is dedicated to looking after their customers' needs. They give you the utmost convenience by embracing technology to provide a world-class tyre buying experience to meet all your tyre needs.
Wabco Tyre Centre is undoubtedly the home for quality tyres. It is conveniently located with excellent customer service and a technical team ready to cater to all your tyre needs. Their workshop has a state of the art equipment well displayed, helping their clients to shop with ease.
Falken is an internationally-recognized brand manufactured and distributed globally. They deliver reliable, efficient, advanced and cost-effective tyre solutions. Additionally, they uphold the principal values of quality and safety and maintain environment-friendly products and services.
If you are looking for quality and durable tyres in Nairobi, the Mwanzia tyres dealer is another one you can contact. Their services are fast and customized to meet all your tyre expectations.
At Mwanzia tyre dealers, prices are within range, and they also offer free fitting for their customers. They deal with strong, quality tyres from their wide selection of top premium tyres. For an unforgettable tyre shopping experience, visit the workshop, and the team will assist you in solving your tyre problems.
Mwanzia Tyre dealers have built a forte to serve you better with comprehensive services encompassing tyre-related amenities, management, and repair.
ContiPartner is known for its extensive tyre knowledge and technical expertise. Expect professional customer service, competitive pricing, convenience and peace of mind when entrusting your vehicle to ContiPartner. Whatever your auto tyre needs are, they will be met with fulfilling results. Rest assured that you and your family's safety is always the first priority.
ContiPartner has made it easy to shop for tyres while offering a great selection alongside fantastic savings in record time. It is another shop to visit if you want ease and convenience when shopping for tyres.
Once you contact Mobi Tyres, they are highly responsive and courteous. You'll find excellent customer service, and they will ultimately sell you great tyres at an excellent price. They will help you get a good deal from the different premium tyres they have.
They come highly recommended by their customers, who testify that their tyres are durable and genuine. Mobi Tyres is among the best tyre dealers in Industrial Area, Nairobi and Kenya.
Related: The Best Car Dealers in Kenya
At Treadsetter tyres ltd, they strive to build a lifelong relationship with their clients by offering the finest tyres the market has. Their product has stood the test of time while consistently offering the best price in the market.
They are certified in manufacturing and Tyre Management Services and have factories all over Kenya. The company has several branches across major towns in Kenya, such as Mombasa, Eldoret and Nairobi.
They cater to and mirror the capital city's robust growth and demand for high-performance brands and maintain complete customer satisfaction throughout the country.
Sameer Africa is dedicated to providing and offering exquisite tyre fitting services, tyre rotation, wheel balancing and alignment in all their centres. They operate primarily in Kenya, with tyre operations in Tanzania, Uganda and Burundi. The company have stores located all over Kenya, such as:
Sameer Africa Limited-Abc Place
Sameer Africa Limited-Koinange St
Sameer Africa Limited-Embakasi
They have maintained excellent customer service and standard quality across all their many stores. Visit one of the stores to purchase great tyres that will serve you well and save money.
8. Wambu Auto Tyres
Wambo Auto Tyres will be a great stop to visit if you require any tyres in Nairobi. It is located on Ring Rd Ngara. They sell and distribute all tyres for heavy and light vehicles, SUVs and motorcycles. They offer quality authentic tyres with a guarantee to serve your tyre needs and expectations.
Wambu Auto Tyres is a safe one-stop shop for long-lasting, affordable tyres. They are quick to respond and deliver and meet their customers' needs.
Kenya Masters Auto Tyre Ltd provide a simple tyre buying process. Additionally, they also have your tyres fitted. They are a tyre Retail and Wholesale Company with Head Office In Nairobi, Kenya. In stock, they have a wide selection of tyres for every type of vehicle, from passenger vehicles. No matter your requirement, you are sure to find the right tyres on their online store.
Once you choose the tyres you want from their website, select the time you want them fitted and submit your order, they call you with the amount you need to pay after your tyres have been delivered to your favourite garage. They are prompt to respond, and everything is simplified and easily accessible.
10. Maxxis Kenya
If you require Tyre and Auto Care services, Maxxis Kenya is your best bet! The Group's primary activities are to supply and distribute automotive parts and tyres in Kenya to develop trust and loyalty among our customers. Maxxis delivers high-quality tyre products to customers in 180 countries. The commitment to offer the
best has led them to create new technology to develop their tyres. Maxxis products are then tested at the world's leading tyre test centres.
Every Maxxis tyre is manufactured using the most advanced equipment by personnel who display a dedication to quality at every level.
Conclusion
Shopping for tyres online or physically can be an exhausting and frustrating exercise. Browse through this list to find tyre dealers that meet your needs by offering a quick and simplified tyre shopping experience.
Please follow and like us: