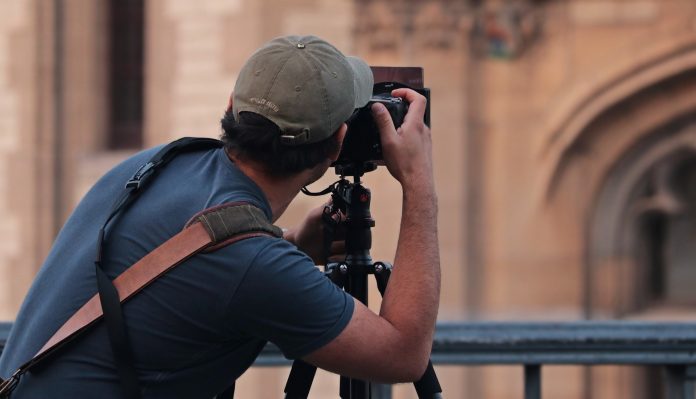 Recently, I was sharing an experience with one of my friends. The words they shared got me thinking. "You should invest on the best wedding photographers and videographers in Kenya for your wedding because that is the most important asset you will retain for your D-day." That statement keeps on lingering on my mind.
Keeping the most thrilling memories in high quality photographs is one of the ways to keep your wedding memories vivid. With the ever-ballooning number of wedding photographers in Kenya, getting the best photographer might be an uphill. Especially when the wedding date gets closer and you have done all your shopping. But that shouldn't worry you as we've made it a tad easier just for you. Based on their wedding photography packages, quality, and evaluation of their consumer satisfaction, the following wedding photographers are worth every dime.
The Best Wedding Photographers in Kenya
Wedding Photographer

Contact Information

Ben Kiruthi

Antony Trivet

Timothy Katua

Lola Leila

Eric G Maina

Joe Nganga

Facebook: Joel Nganga

Blog: Joewell Photography

Anil Tohani

Edgar Chomba

Billy Miaron

Patrick Wambu
List of the Top Wedding Photography Experts in Kenya
1. Ben Kiruthi
Mr. Kiruthi is a top-rated wedding photographer in Kenya who never misses top
positions in any photography ranking.
The passion and professionalism that he employs to meet his client's needs have made him gain a vast clientele base.
His blog topped at the Kenya Blog awards 2014 for being the best photography blog. This wasn't long after he launched his photography career in the very year, shortly after his wedding.
With the company of his wife, the duo is enthusiastic about helping couples to keep their 'big day memory' crystal clear.  And that's what has made him grow from earning peanuts to a colossal amount per month in photography.
Unlike other photographers whose mission ends after a wedding ceremony, this Christian photographer makes a follow-up a few years after the wedding to track the progress. Perhaps that's what gives him an edge over his competitors.
When not in action, Mr. Kiruthi traverses Kenya while training and mentoring a young generation of photographers as a way of giving back.
2. Antony Trivet
Antony is yet another pro-rated photographer that you can't miss in any list of highly skilled photographers in Kenya.
Ranging from wedding fashions and photography to portraiture, this highly talented Kenyan lensman does more than what you could believe. 
Apart from being a pro wedding photographer in Kenya, Trivet also has a strong background in commercial illustrative photography and executive portraiture.
As if that's not enough, he also has vast years of experience as a visual media instructor and an editor.
Based on his creativity and outstanding photos quality, Trivet received countless nominations and accolades that saw him win the 2015 Nikon Kenya Photo Summit, 2015 Kenya Glamour Awards, and the 2016 Canon Selphy Street competition.
Besides that, Antony Trivet also won the 2018 Sony World Photography Awards in the category of Kenya National Award.
3. Timothy Katua
Timothy is one of the most sought wedding photographers who doubles as an artistic wedding documentary photographer and a visual storyteller.
With more than six years in the photography industry, Timothy offers photography packages that fit everyone.
Based on his fascinating photographic works featuring Muslim, Asian, and Christian weddings, Mr. Katua has gained a massive audience in Kenya and East Africa at large.
Besides that, Timothy Katua has received many accolades and nominations for many prestigious photography awards since 2013.
And in the company of his wife Monicah, who's also an expert photographer, the duo does the incredible.
4. Lola Leila
Leila is one of the reputable wedding photographer who does not only keep your wedding memory fresh but also keeps key details of your event.
With her many years of experience in capturing engagement, wedding, honeymoon, and anniversaries throughout Kenya, she can travel to any destination when duty calls.
Besides that, she has a photography studio that delivers exceptional quality, Muslim, Indian, and Asian destination wedding photos that will leave you nostalgic.
If you're looking for the best wedding photographers in Kenya, then Lola Leila is one of the photography experts that you can count on.
5. Eric G Maina
Eric is a Kenya-based photographer renowned for his skills.  He is not only professional but also passionate about his work.
Blending his experience, skills, and professionalism, Eric produces exquisite natural photos that are incredibly amazing.
Due to his top-notch photography skills, he is one of the most celebrated and recommended Kenyan lens expert. He is the CEO of Impress Studio Ke.
Based on his stunning wedding snaps, Eric has motivated youths in Kenya to become passionate about what they do.
6. Joe Nganga
Joe is one of the iconic photographers who have taken the Kenyan capital by storm.
Being a great fanatic of photography, he does not only photograph what he sees but also what he feels you should keep.
Due to his great passion for photography, Joe would, at times, leave his house at dawn and returns at dust after the last shot to the last person in an evening party.
Besides that, Joe also offers customized packages that ensure every customer's need is fully met. Sounds great? Well, you can contact him through social channels.
7. Anil Tohani
He's one of the top-ranking photographers who combines his creativity, professionalism, and psychology to take awesome wedding documentary photos that you'll for sure love.
With his many years of experience and excellent customer satisfaction history, Anil produces snaps that not only gives the best visual appeal but also communicates deep messages.
Besides winning many accolades and awards in the Kenyan photography industry, Anil Tohani is also honored to be one of the most sought after photographers in the UK.
Even though he's based in Kenya, he can travel to any destination in line of duty.
8. Edgar Chomba
Edgar is one of the pro-rated photographers who can capture every detail of your special day with creativity and utmost professionalism.
From a business perspective, design, as well as psychology background, he shoots fantastic photos that keep the event memory alive many years down the line.
If you're looking for the best photographer for your event, this is one of the top-notch photographers to watch out.
9. Billy Miaron
Billy is not only a photography professional but also much enthusiastic about his job. Due to his great passion for photography, he founded a blog known as Bmpicz, where he tells his stories through images.
Besides that, Billy is also renowned for his ability to combine artistry, and his photographic experience to take exceptionally high-quality wedding documentary photos.
Not to forget, he also offers customized packages at a pocket-friendly price. If you're looking for the best Kenya wedding photographer, then Billy Marion is one of the photography experts in Kenya to get in touch with.
10. Patrick Wambu
Though last on the list, Patrick Wambu is never least when it comes to his photographic skills. He produces timeless photos that speak volumes about your event.
Since the time he became one of the icon wedding photographers in Nairobi, Wambu has won many accolades and awards that have expanded his fame.
Despite being a Nairobian photographer, Patrick Wambu travels to destination weddings and captures gorgeous wedding photos that will, for sure, melt your heart with joy.
Wedding photography in Kenya has become a highly profitable business that balloons every day with the increasing trend in the number of weddings. And therefore, it wouldn't be easy to go through the profile of every Kenyan photographer. But look, we've made it easy for you. All you can do is to choose your preferred photographer and get your wedding photos captured professionally
and skillfully.
Please follow and like us: