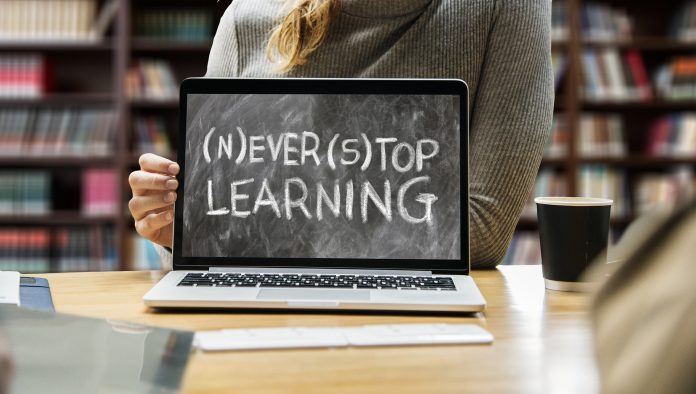 Today, the online learning industry is worth over $50 billion. There are numerous online learning platforms you can use to hone your knowledge on a subject or learn a new skill.
You can take advantage of these learning platforms to use your free time proactively. With a smartphone or a laptop, you have myriad of opportunities to improve your skills- for free. You only need to choose a reliable internet provider for an easy time.
Sometimes, figuring out a platform that works for you becomes a challenge. To help you navigate through the rapidly expanding world of online education;
Top Online Learning Platforms in Kenya 
Udemy is the leading global marketplace for learning and teaching, connecting millions of students to the skills they require to succeed. The range of courses available on this platform is vast.
They have courses on technical skills, management, hobbies, academics, and other subjects. Udemy has over 100,000 courses. The instructors have vast knowledge and experience.
Therefore, you only get the best. Udemy has a rating and a review system to ensure you make an informed decision. Students can write review comments and give a rating to the course. You can read through the comments plus ratings to choose the most suitable online course. 
The online learning platform has free and paid courses. After completing a course, you are eligible to get a certificate.
This platform helps you advance your programming, data science, artificial intelligence, and digital marketing with relevant courses. It ensures you get employable skills that place you ahead in the interview room. Udacity is among the best online learning platforms in Kenya, if not the leading.
Qualified experts deliver the courses, and they guarantee you nothing but the best. Udacity has at least 200 free courses (but you don't get any certificate). These courses are part of micro-credential that Udacity offers called Nano degree.
In recent years, the number of free courses launched on this platform has reduced drastically. Courses offered by notable institutions through the platform are expensive compared to others. 
This online learning platform has partnered with world-class universities and companies to deliver courses on diverse subjects. You stream on-demand video lectures from top instructors in subjects like business, computer science, data science, and language learning.
Coursera gives you flexible and affordable options where you can choose free courses and university degrees at an affordable price. After taking any course, you can assess yourself with self-paced quizzes and hands-on projects.
This platform gives you a certificate that you can share with your network. 45 plus million people are learning on Coursera. What are you waiting for?
If you're looking forward to building your career, Edureka is one of the best free online learning platforms in Kenya.  This eLearning platform allows you to acquire technical skills such as cloud computing, blockchain courses, Big Data, and artificial intelligence. 
Once you enroll in any course, you can return to its materials, such as videos and documents, any time. The downside of this platform is that although most courses are affordable, some are too expensive.
Skillshare is a learning platform that offers online courses from best world practitioners. There numerous courses to choose from. Be among the 3 million students and thousands of teachers from 100 plus countries to learn skills through Skillshare. 
You can enroll for hundreds of free classes or unlock unlimited access to the full class catalog by upgrading to the premium for a low monthly rate. Skillshare does not give a certificate for courses taken.
Open edX helps you access 2500+ online courses from 140 top institutions. The popular subjects offered in this platform include; Computer Science, Language, Data Science, Business and Management, Engineering, and Humanities.
Courses offered are free, but you can have a verified certificate for a small fee. This verified certificate can prove to an employer, school, or any other institution that you have successfully completed an online course.
In the year 2008, Salman Khan saw the need to help students by creating a set of online tools to educate students. Learning on Khan Academy is always free.
The online learning platform focuses more on traditional academic subjects such as math, science, economics, humanities, and a bit of computer programming. Since it is free, you can build your skills here before you step into more advanced courses in your area of interest.
If you are a coding enthusiast, then this platform is for you. This platform allows you to learn the technical skills you require for the job you want. The online coding instructions are easy to follow; you get immediate feedback and a tested curriculum. 
The curriculum is made in such a way that you progress to a pro in coding. What are you waiting for? Join the 45 million people who have trusted the Codecademy to learn coding. Everything is free.
This online learning platform allows you to learn software, creative, and business skills to achieve your personal and professional goals. It is an excellent platform for those who are visual learners. There are over 80,000 subscription-based videos on a broad range of subjects.
Google is not only one of the top browsers. You can discover a range of free content designed to help you grow your career or business. Some courses, such as fundamentals of digital marketing, include certification. The process of creating an account with Google's digital platform is easy. 
The sole purpose of these online learning platforms is not to examine but equip you with the necessary skills you should have. These skills help you thrive at your workplace or business. Do not be surprised when you get promoted once you acquire these skills. It is essential to use your free time to build yourself. 
Please follow and like us: