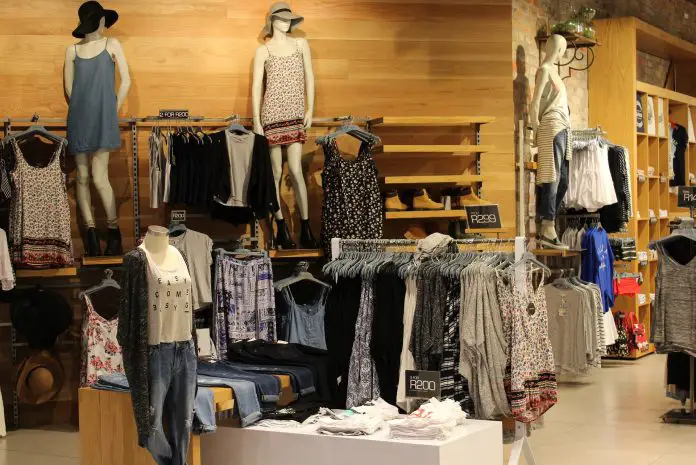 Almost every day, a new fashion trend pops up in Kenya. However, Kenyan fashion is not that different from other countries. Most modern fashion trends come from western countries, but the fashion designers in Kenya twist their outlook a little.
In Africa, Kenya is one of the countries with the liveliest fashion trends. For instance, Kenyan celebrities are walking in the streets with the latest fashions. Most of them are working with fashion designers who can come up with a unique fashion style. A combination of both traditional and modern fashion continues to trend across the country.
Well-known Fashion Designers in Kenya
List of Fashion Designers in Kenya
1. John Kaveke
John Kaveke is a leading international designer based in Nairobi. He launched his fashion line in 2001, and over the years, he has dressed many celebrities across Africa. Kaveke is a graduate of Woodvale Fashion College in Nairobi and Instituto Europeo di Design in Barcelona, where he pursued higher education in fashion.
Kaveke's fashion has graced various catwalks like African London Fashion Week in London, M-Net Face of Africa in Nigeria, and The Big Brother Africa House in South Africa.
2. Patricia Mbela
She is a Kenyan Fashion and Jewellery Designer through her label, POISA. Patricia studied fashion at London's Central St Martin's College of Art and Design. Also, she went to the Kent Institute of Art and Design, Rochester Campus, to advance her fashion skills.
The fashion designer began her journey in 2003, where she started with jewels. She advanced her skills, and through creativity in fashion, Patricia offers the latest Kenyan fashion trends. 
3. Wambui Mukenyi  
The fashion designer walked the path of fashion alone, and she has a vision of doing what has not been done in the fashion industry. In 2017, Wambui held her first-ever in-flight fashion show in partnership with Champagne House Moet & Chandon.  The fashion show launched her luxury bridal line by the name Wambui Mukenyi Luxe.
Wambui started by doing African design and then went on to office wear. Currently, she offers luxurious but simple Kenyan wedding dresses of different styles. Also, you can get unique occasions' clothe from the fashion designer. 
KikoRomeo is a brand established in 1996 by Ann McCreath and her daughter Lona McCreath. Ann went through training in Italian Alta Moda School and did a Master of Art at the University of Edinburgh. On the other hand, her daughter pursued a degree in Sociology from the London School of Economics. Besides, Lona holds a Foundation Diploma in Art and Design from UAL Central St Martin's.  
The fashion designer has transformed fashion in Kenya and mentored upcoming designers and artisans for years. KikoRomeo offers modern Kenyan clothing that helps you to look great when not in your business attire.
5. Evelyn Odongo       
Evelyn Odongo is a creative director who loves fashion, art, and creativity. She owns a fashion line by the name MEFA Creation. Also, the fashion designer started MEFA Art Centre to nurture upcoming fashion designers.
Ms. Odongo loved fashion at a tender age by watching her mother, who was a tailor. She joined Evelyn College of Design to sharpen her skills. She is an active member of the Association of Fashion Designers (AFAD). In 2014, the fashion designer dressed the First Lady, Honorable Margaret Kenyatta, during the official launch of the origin Africa exhibition and fashion event. 
She is one of the best fashion designers in Kenya. Sally has won several awards due to her fashion and design work. In 1998, the fashion designer won the Face of Africa Judge and Designer Award, and in 2017, she won the Chaired Association of Fashion Designers Award.
Her passion for fashion was stirred up by her neighbor, who made clothes. As Sally watched her neighbor make clothes, she started stitching her dolls. The love for fashion grew, and she pursued a career later.  In 1992, the fashion designer started her fashion line with the name Mcensal Fashion House.
7. Nick Ondu Fashion 
Nick Ondu is the CEO of Ankara Vintage, a well-known fashion house in Nairobi, Kenya. The fashion designer has dressed many Kenyan celebrities and graced several events like FAFA. In 2018, Nick won a contest organized to design the inaugural winner's jacket for the Barclays Kenya Open (BKO).  
He is one of the leading male fashion designers in the world.  Recently, Nick has released a new collection called The Sartorial Man. It aims to represent a blend between the indisputable British elegance and the Italian style.
8. Jamil Walji  
Jamil is the owner and the lead fashion designer of JW Couture, Kenya. She went to the Limkokwing University of Creative Technology to sharpen her skills in fashion and design. Besides, she is a lecture in the fashion and design industry.
Jamil has built stylish Kenyan fashion trends that light up the culture of our country. The fashion designer is passionate about fashion and aims to stand out from the rest by establishing a style that will win world fashion acclamation.
9. Valerie Nyamwaya
Valerie is a rising star in the Kenyan fashion industry. First, she is the team lead at Afrivazi. Also, Valerie is a mentor at Fashion Torch Incubation Hub, Kenya. The fashion designer is a graduate of Egerton University with a degree in Clothing Textile and Interior Design.
Through Valerie, Afrivazi allows you to get 'Made in Kenya' clothing for the whole family. You can get footwear, apparel, and accessories for men, women, and children.
The fashion designer established the Fiona Kay brand to offer Kenyans and other natives a collection of elegant wear. According to Fiona, every collection tells a story, every fabric is a character, and every piece is an epitome of couture craft.  Besides, you can get home and garden decorations from her shop.
Please follow and like us: