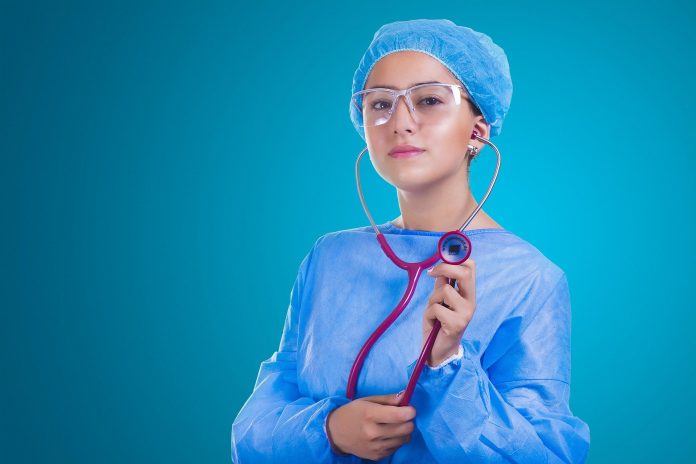 Have you completed your nursing course in Kenya or outside and want to be a registered nurse in the country? You have to register through the Nursing Council of Kenya (NCK) to be certified. Once you register as a nurse in Kenya, it becomes easier to secure a job.
Besides, the nursing workforce's licensing, and registration in the country allow the equitable sharing of the personnel. Also, it helps to regulate the nursing graduates and ensure they perform their duties with professionalism. In this article, you will understand the requirements and procedures to register as a nurse in Kenya.
Requirements to Register as a Nurse in Kenya
 Nurses Trained in Kenya
As a nurse trained in one of the nursing schools in Kenya, you require the following for your registration and licensing;
National ID or passport
Two colored passport size photos
National Council of Kenya (NCK) Examination Result Slip
Kenyan academic certificates
Evidence of having undertaken at least 60 hours of continuous professional development
A valid professional certificate.
Besides, the nurses trained in Kenya are divided into four categories that determine their requirements before starting the registration process. This includes;
Graduates upgrading from KRCHN (B) to BScN can start the registration directly without an internship.
RN/M to BScN graduates need to proceed for 15 weeks self-sponsored internship in community health nursing.
RN to BScN graduates needs to undertake a 27 weeks self-sponsored internship in midwifery and community health nursing.
Basic BSN has to complete a one-year internship (self-sponsored or MOH).
You need to complete your internship before registration because it one of the subjects in passing the Nursing Council of Kenya (NCK) Licensure Exam.
Nurses Trained Outside Kenya (TOK)
If you went to a nursing school outside Kenya and you want to get a Kenyan nursing certificate, you require the following;
Birth certificate
National ID or/and passport
Two passport size photos
Valid practice license
Original professional certificates
Curriculum vitae
Original transcript
Kenyan academic certificates
Copies of College Certificates
A valid professional certificate
Registering board verification
Evidence of having undergone at least 60 hours of continuous professional development
Steps to Register as a Nurse Trained in Kenya Online
Once you complete and pass your National Council Licensing Exam, you can apply for registration and licensing online after getting your results. You can register manually or digitally, though the online application is the more efficient.
1. Log in to the NCK
The first step for your registration process is to login into the National Council of Kenya online service portal. Then, click on 'Create account' to proceed.
2. Choose a Category
Once you get to the registration page, select the category of a student or a practitioner. If you are a student, provide your index number, ID number, and email address.  On the other hand, as a practitioner, give out your registration number, ID number, and email address.
3. Provide Personal Details
Give in your details such as name. Ensure you give out the correct details and also set up a unique password. Once you finish, click on the Save button.
4. Go to the Registration and Licensing Page
Click on the 'Registration and licensing tab.' Once the page opens, press the 'Application for practice license.'
5. Fill in the Required Details
You are expected to provide your work experience and academic qualifications. Give out any nursing experience you have gained before and the nursing training programs you have attended. Besides, provide the knowledge of the rules and other NCK licenses you might have.
6. Upload Documents
Upload your national ID, passports, exam result slip, and all other documents required for your registration. Also, ensure you place each document in its respective place.
7. Select an Examination Centre
Choose one of the examination centers provided.
8. Provide the Transaction Details
You are required to pay a practice license fee of Ksh. 1000 through the following bank account: Cooperative Bank – Kibera Branch – 01136098613400 or Barclays Bank – Queensway Branch – 094-8023954.
Provide the transaction number in the payment slip and the date you paid, which is the date you deposited the money in the bank.
9. Submit your Application
You can now submit your application to register as a nurse in Kenya. Also, print the application notification.
10. Collection of the Certificate
Usually, the license is out after 30 days. You will receive a notification for collection through your Email or text. You are expected to collect your license in person from the NCK offices. Besides, you should carry proof of identification.
Steps to Register as a Nurse Trained Outside Kenya with NCK
1. Contact NCK
You need to contact the NCK body about your registration and provide the required documents. You can reach out through the following means NCK Phone numbers: +254207854665, +254207854669, +254721920567, and 254733924669. NCK Email: info@nckenya.org
2. Verification
Once you submit the copies to the NCK, wait for them to verify your eligibility. The body will contact the training school and body of nursing/ midwifery in the country you attend. If the NCK is satisfied, you will be invited for an oral interview by the Registration and Licensing Committee.
3. Sit for the Exam      
You will need to sit for a written licensure exam. Also, make sure you pass the exam.
4. Internship
To register as a nurse in Kenya with NCK, you will need to undergo a clinical placement for up to 24 weeks.
5. Submit your Application
Once you pass the licensure exam and complete the internship, you can submit your registration and license application. Afterward, wait for your application to be reviewed.
While submitting your application, you need to pay a license fee of Ksh. 2000. Besides, nurses trained outside Kenya are required to pay Ksh. 5000 for their registration process. The payments should be made as a deposit under the account name: Nursing Council of Kenya. Use the following accounts to make the payments:
Cooperative Bank: 01136098613400
Barclays Bank: 094-8023954.
6. Certification
Once your application is successful, you will receive your practice license after 72 hours and your registration certificate after four weeks.  You should collect your certificates as a person from the NCK offices and provide proof. From there, you can work in any of the hospitals in Kenya.
FAQs on How to Register as a Nurse in Kenya
How do I renew my nursing license online in Kenya?
You can renew your nursing license in Kenya either online or by visiting the NCK offices in person. Follow this procedure to renew your license;
Pay a renewal fee of Ksh. 2,000 to NCK Co-operative account and Ksh. 4,000 to Barclays bank for express processing.
Log into the NCK Online Service Portal.
Select the "Registration and Licensing" tab.
Click "renewal for Practice License."
You can add any experience and qualification you have gained since registration.
Upload the required documents.
Fill in the bank transaction number in your payment slip. Usually, the date of payment is the date you deposited the money into the NCK account.
Submit the application and print the application notification.
The license is available for collection after 30 days, and you will receive a notification through a text or email to collect it. You should personally collect the certificate at the regional NCK offices and carry your identification document.
How do I register for the NCK exam?
To register for your NCK exam, follow these steps;
Login to NCK Service Portal
Click on the Exams Application tab
Finally, select the exam center that you prefer.
What are the entry requirements for nursing?
To pursue a certificate in nursing in Kenya, most colleges will require you to have attained at least a C- in your KCSE plus a relevant combination of other subjects. Likewise, if you want to pursue a diploma in nursing, you are required to have at least a C in your KCSE and a suitable combination in other subjects. Finally, if you want to go for a higher diploma in nursing, you must be a nursing diploma holder or any other relevant field with a minimum of two years of experience.
How do I download a curfew pass as a nurse?
During Ciovid-19 times, nurses and midwives in Kenya with valid licenses require curfew passes to operate at night. To download your curfew pass, log in to your Online Services Portal. Then click on download curfew pass and print it.
Please follow and like us: